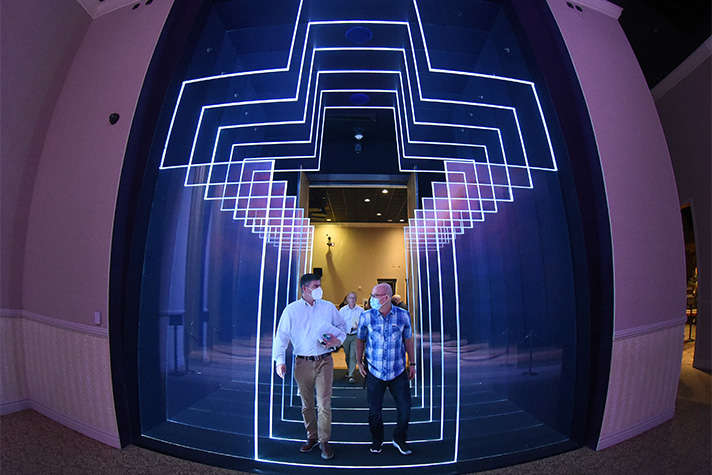 Read and share the Spanish version of this article.
"Be faithful unto death, and I will give you the crown of life." —Revelation 2:10
A free conference for Spanish speakers—Extreme Faithfulness Beyond COVID (Fidelidad Extrema más allá del COVID)—is happening virtually to encourage pastors and church leaders during trying circumstances.
Hosted by the Billy Graham Evangelistic Association (BGEA) and Samaritan's Purse, the programs will air at 10 a.m. (ET) on Friday, July 31, and Saturday, August 1.
In addition, on the evening of August 1, a worship concert from top Latin American artists—Christine D'Clario, Miel San Marcos and Marcos Witt—will broadcast at 6 p.m. (ET).
>> Hear why Christine D'Clario and Marcos Witt wanted to participate in this conference.
Those watching will hear passionate Biblical messages, powerful worship and testimonies. Plus, they'll have an opportunity to connect with believers around the world by texting or calling trained volunteers through WhatsApp, a multi-platform messaging app. Many of the voices on the other end of the phone will be from Venezuela—which has suffered extensive economic hardship.
"It's really cool to think that those who are in greatest need are the ones ministering to others," said Chris Swanson, director of Latin America Affairs for the BGEA.
The series of programs and worship concert were recorded at the Billy Graham Library in Charlotte, North Carolina. Both will be streamed online and on Facebook.
Before taping began, Will Graham welcomed the artists and speakers at the Library. Despite differences in language and culture, the evangelist said he feels connected to believers in the Spanish-speaking world through the Holy Spirit, which unifies the family of God.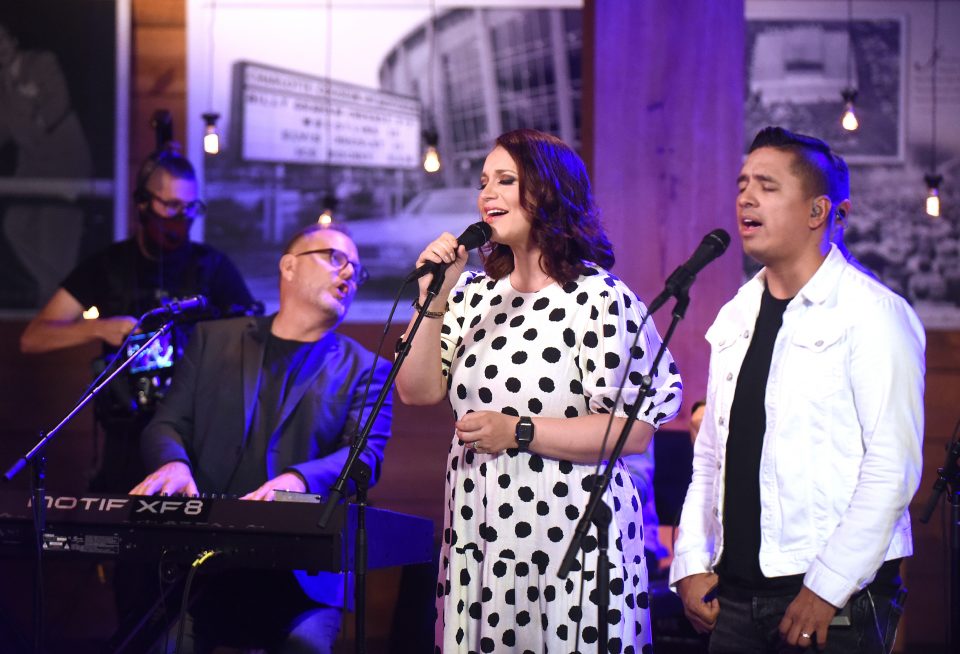 The most recent in-person Extreme Faithfulness conference was held last November in Mexico City. Then, this past May's Extreme Faithfulness in Times of COVID virtual conference reached pastors and church leaders in Latin America and beyond.
The high rate of Brazilian pastors committing suicide is one factor that's prompted these online events, said Swanson. More clergy are taking their lives in this country than any other, much because "no one is pastoring the pastors," he explained. "They're depressed, feeling alone and are being challenged about [Christian] theology." Some are questioning why a good God allows such suffering.
Many of these pastors endure persecution and have meager resources. In Cuba, pastors were so determined to watch May's online conference that they combined funds to pay for internet data and tuned in together.
"They would send a picture to us with the last remaining minutes of data they had just to say, 'We love you' and 'Thank you,'" said Swanson.
The next in-person Extreme Faithfulness Pastor's Conference is scheduled for December in Rio de Janeiro, Brazil. Other events planned for Ecuador and Chile have been postponed due to the pandemic.
>> SHARE: Spanish version of this article
>> WATCH: past Extreme Faithfulness conferences
Need encouragement or prayer? Call the BGEA prayer line day or night at 888-388-2683.