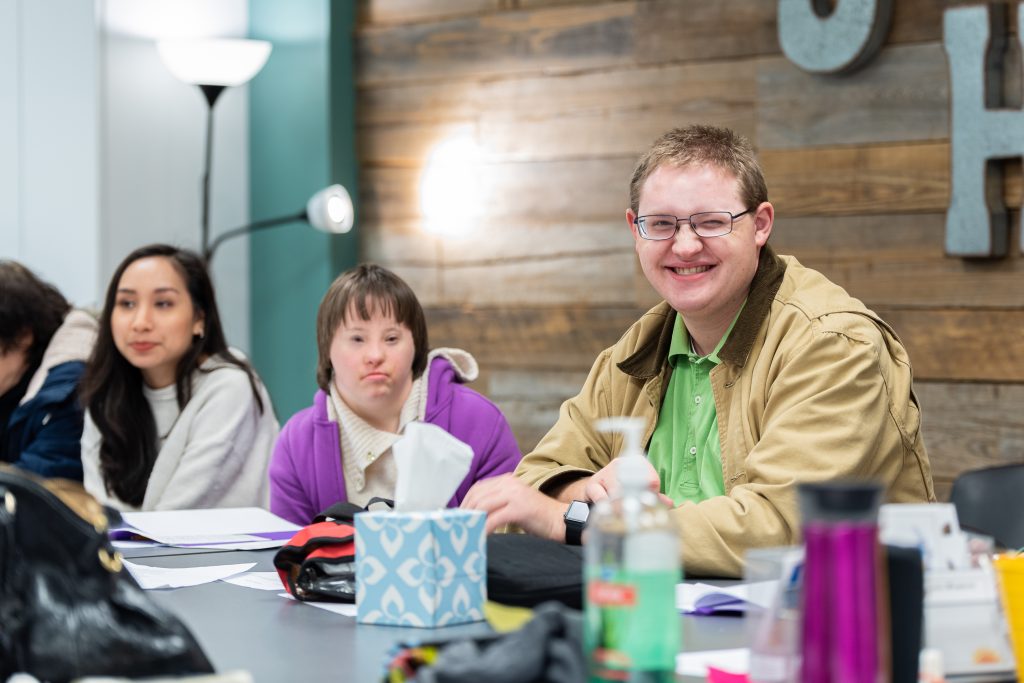 Many don't even know it's an issue but in some churches, God's children are being left behind.
"More Than Our Abilities" is a special podcast series that features stories about showing God's love to families with special needs. The series is part of the ongoing Billy Graham Evangelistic Association (BGEA) podcast, "GPS: God. People. Stories."
Each episode focuses on a different aspect of special needs and the church.
Left Behind by the Church
Although many churches in the U.S. have come a long way in understanding and serving people with special needs, there are still too many stories from families who have had disappointing and even heartbreaking experiences at church.
"When you said the new building would be a blessing, we celebrated with you," one parent wrote. "Then we showed up to find a large set of concrete stairs was the only way to get from the children's ministry to the sanctuary. Instantly, we felt fear and heartbreak for our son, who is in a wheelchair."
"You told me the only place my children could go during the service was a small, dark room dedicated to people with disabilities—birth to senior citizen," another parent wrote. "That sent a message: You see people with disabilities as a blemish that must be hidden away on Sundays."
"We went to sign our daughter up for Vacation Bible School but were told that she couldn't come because of her Down syndrome," another parent shared. "Even though Jesus let the little children come to Him, you don't think that applies to children with an extra chromosome."
Stories like these could help explain why children with developmental disabilities are far less likely to attend church than children who don't have special needs. In fact, advocates of people with special needs say this population is one of the largest unreached people groups in the world when it comes to hearing the Good News of Christ.
A Place to Belong
"More Than Our Abilities" is meant to encourage and inspire Christ followers and their churches by highlighting stories of people who are showing God's love to families with special needs.
The first episode in the series features Lynn Wilkerson, the special needs minister at Johnson Ferry Baptist Church in Marietta, Georgia. Don't let her title fool you—people with special needs weren't always on her radar.
"I didn't know anything about special needs," Lynn said. "Didn't really pay attention to disabilities in life. I think lots of people do that."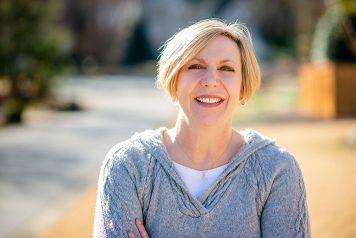 Then her son, Isaac, was born and as the months went by, Lynn noticed something was different about him. He was eventually diagnosed with developmental disabilities. It was challenging for the family to navigate various therapies to figure out what was best for Isaac.
"There were some very frustrating times," Lynn said. "My husband and I didn't know what we were doing."
The Wilkerson family turned to their church for help and for a sense of community and belonging. Now they're helping other families through the church's vibrant special needs ministry.
In the podcast, Lynn explains some of the ways Johnson Ferry serves people with special needs, including their popular "buddy system."
On Sundays, individuals with special needs are paired up with volunteer buddies who help them participate in church and in age-appropriate classes.
The buddy system allows those with special needs to be included along with the rest of the church. It also gives their caretakers a much needed respite and the opportunity to take part in worship instead of being isolated from the congregation.
Most of the volunteer buddies aren't professionally trained. Lynn says they just need to have a kind and patient demeanor and be willing to learn.
"And if that's going to help a family come to church so that they can hear about God, hear the truth, and depend on Him for all their needs, then that's what we're gonna do," Lynn said.
How to Listen
You can listen to "More Than Our Abilities" on the GPS podcast page or through your favorite podcasting app.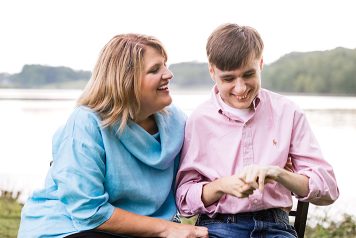 The series runs through the month of November, with new episodes released every Wednesday.
The Nov. 9 episode featured the powerful story of Becky Davidson, mom to a son with special needs and co-founder of Rising Above Ministries in Tennessee.
The Nov. 16 episode featured Renee Ratcliffe, co-founder of Cakeable, a Charlotte-based ministry that provides job training for people with special needs. They work together to create delicious sweet treats in a commercial kitchen, and then sell them at local markets and pop-ups around the city.
Subscribe to "GPS: God. People. Stories." on your favorite podcatcher to listen to all five episodes.