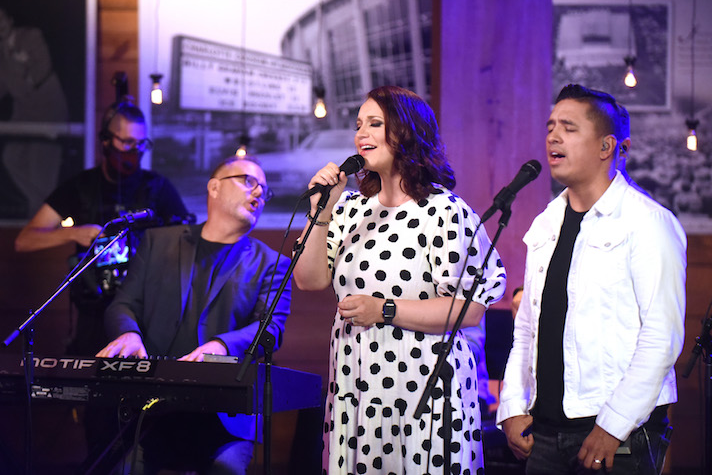 Read and share the Spanish version of this article.
If you don't speak Spanish, you likely haven't heard of Marcos Witt or Christine D'Clario.
But look them up on YouTube or Spotify, and you'll see just how popular these bilingual musicians are around the world. Millions listen to their music and follow their lives on social media.
Over the past couple months, their tours have been canceled and their day-to-day activities drastically changed. But both Witt and D'Clario feel a responsibility to encourage their fans through the platform God's given them online.
They recorded their latest project at the Billy Graham Library: a free, online conference for Spanish-speaking pastors.
"I pray that we can be a spark that inspires fire in people's hearts to love Jesus more and remind people of His sovereignty over all situations," D'Clario said about the upcoming conference, Extreme Faithfulness Beyond COVID (Fidelidad Extrema más allá del COVID).
"What a great title," added Witt, who also participated in the Billy Graham Evangelistic Association's (BGEA) first virtual version of this conference in May. "Not just faithfulness, but this extreme faithfulness. Because [God] will never leave you—that's extreme."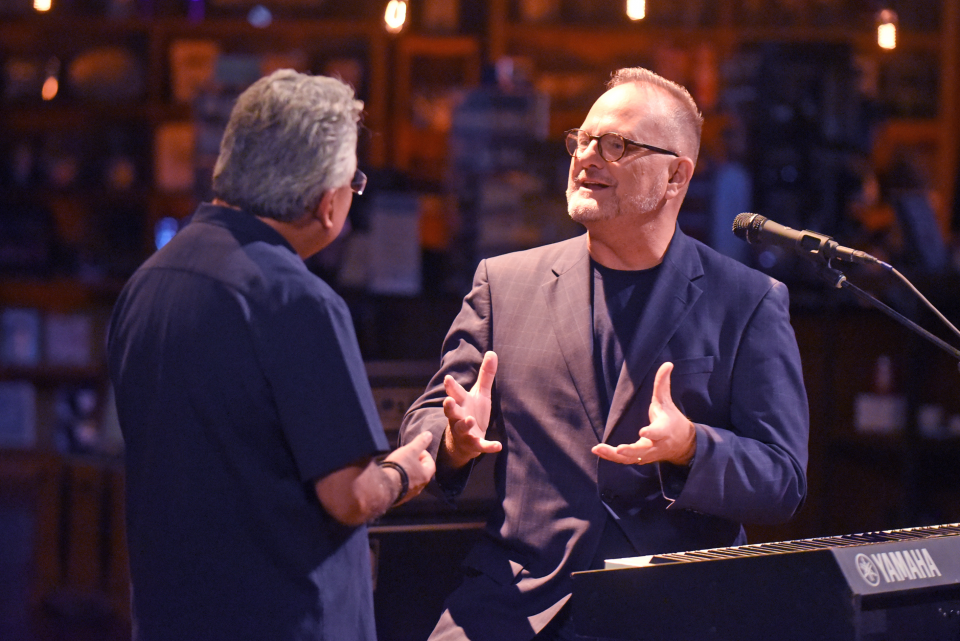 In addition to music from these top Latin American artists, Will Graham and other speakers will talk candidly about the struggles church leaders are facing right now—from depression to financial stress and church closures.
The topics covered in this online conference hit home for Witt, who grew up as a missionary kid in Mexico and has worked in ministry for over 30 years. On the first day of taping, BGEA's Director of Latin America Affairs Chris Swanson mentioned pastors on the brink of forsaking their ministry, their faith and even their lives.
"I was really stirred when I heard Chris Swanson talking about those pastors who are so discouraged and even committing suicide. That just broke my heart," said the musician, who sang at Billy Graham's final Crusade in New York City and has participated in Franklin Graham Festivals across Latin America. 
"My prayer is that this will encourage men and women of God to hang on," he said.
>>Are you struggling to hang on? Find strength in these videos, devotionals and podcasts.
For D'Clario, filming this event at the Billy Graham Library has made the experience even more impactful. Growing up in Puerto Rico, she vividly remembers going to Billy Graham Crusades and seeing people flood the altar in response to the Gospel message.
"I choked up a little when I saw the house he grew up in," she said of Billy Graham's homeplace, which sits on the Library grounds. "What life lessons must have happened in that house that were ingrained in him at an early age, so that up until his very old age, he was still crying out for people to come to the Lord?"
When the Extreme Faithfulness conference airs, Spanish-speaking believers around the world will virtually visit the Library—something many would have never experienced otherwise. It's another reminder that God is working all things together for good, even when life doesn't go as expected.
"There are so many thousands of people coming to the Lord on their phone, on their computer, watching livestreams, looking at videos," D'Clario attested. "God is doing something. He's calling His kids home by taking them outside of the physical house."