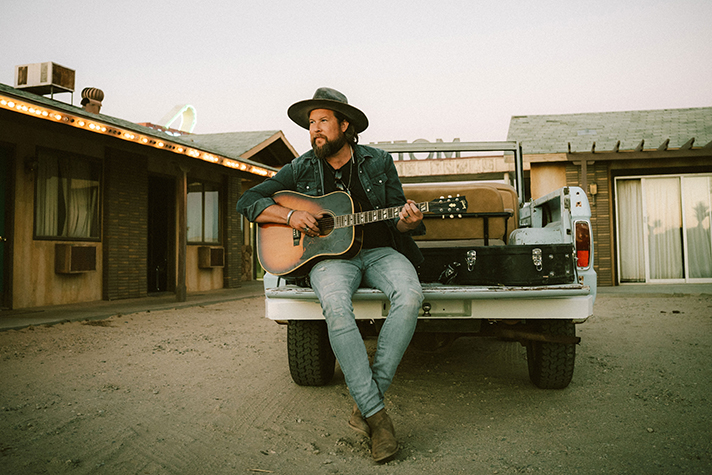 Sitting on his grandmother's shag green carpet, 7-year-old Zach Williams watched his first Billy Graham Crusade on an old wood-paneled television set.
Over three decades later, the Christian rock and country artist released a faith-filled song based on his childhood memories of watching the "gentle, giant man with wavy hair."
"[I try] to write songs that connect with people," explained Williams, who won his first Grammy with his 2017 debut album, "Chain Breaker."
"I feel like if I can write what God's putting on my heart using a real-life experience, then hopefully it connects with somebody in a way that brings them closer to Him."
Williams first had the idea for "Like a Billy Graham Revival" while flipping through TV channels in a hotel room, his wife asleep beside him. He came across an advertisement to buy a box set of Billy Graham sermons. He quickly reached for his phone on the nightstand and typed out the future song title.
"I wanted to write a song that honored what [Mr. Graham] had done and what he stood for and who he was—and [showed] that things could be better if we had something like that come through again," Williams said. After his own struggle with stardom before returning to his relationship with Christ, Williams especially admired how "from everything that I've seen, from the people that I've talked to … [Mr. Graham] was the same person on and offstage."
Later on during a songwriting session, Williams cranked out the song's lyrics alongside his producer Jonathan Smith and legendary songwriter Tom Douglas. It's No. 3 on his recent album, "A Hundred Highways," the focus of his upcoming tour from March to May.
"We just started talking about where we're at in our world, what's going on … [and] the things you see," Williams said. "[People are] trying to take God out of everything around us. What the world really needs is a … revival again. We tried to fill that [song] with all the sights and sounds that might have been at a Billy Graham revival."
The song lyrics describe the evangelist preaching truth with a "good old-fashioned, everlasting fiery passion" that God used to crack "hearts wide open."
One of those hearts happened to be Williams' wife, who accepted Christ as a preteen during a Crusade near their hometown of Jonesboro, Arkansas. Consequently, Williams recognizes the importance of big event evangelism, which the Billy Graham Evangelistic Association is still involved in today.
For the older folks who listen to the song, he hopes it "strikes a nostalgia kind of chord with them and takes them back to some of those moments in their life."
But the artist hopes it will strum a different beat within the younger generation.
"My prayer is maybe they don't know who Billy Graham is … maybe they'll go, search, and look him up and see some of these old revivals and Crusades that he was a part of and feel the same thing that I felt.
"I think it's gonna take something like that [again to] kind to wake the world up."
The Billy Graham Evangelistic Association continues to share the Gospel through various in-person evangelistic events worldwide, including Franklin Graham Festivals and Will Graham Celebrations, as well as online and through TV and radio.