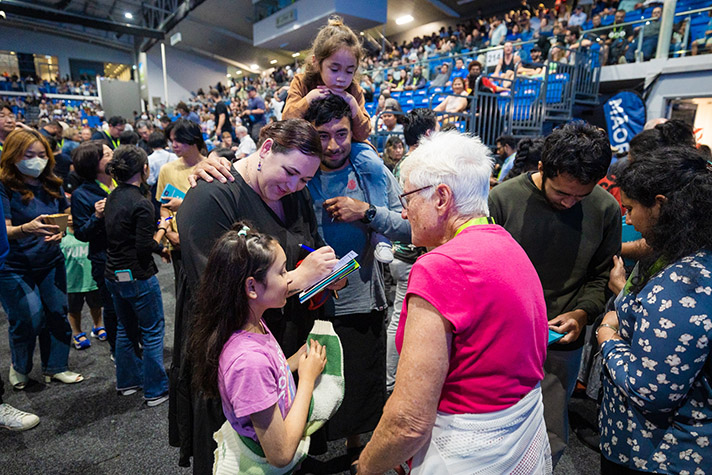 Before sunrise, a group of faithful believers gathered Saturday outside Auckland's Trusts Arena to pray for a powerful move of God.
Hours later, He answered these and others' prayers as the Holy Spirit flowed through New Zealand's City of Sails.
On the final stop of the New Zealand God Loves You Tour, Franklin Graham once again shared the Gospel and invited people to accept Christ. One person after another left their seats in the packed arena and overflow area and came forward, many dropping to their knees in reverence before God.
>>See photos from the three-city God Loves You Tour across New Zealand.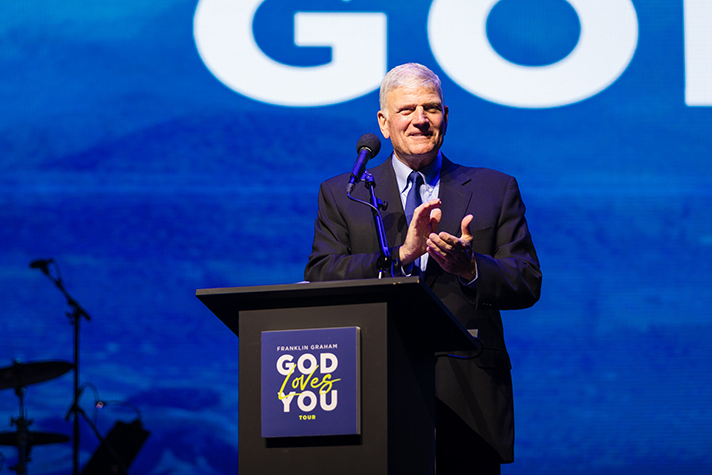 Thirteen-year-old Adaire* was among those who responded to the Gospel. She spoke with Dianne, a prayer counselor. The teen has attended church but wasn't following Jesus and had never accepted Him as Savior.
After Dianne prayed with her to surrender her life to Christ, Adaire was beaming. "I gave her a big hug and said, 'Welcome to the family of God,'" Dianne shared.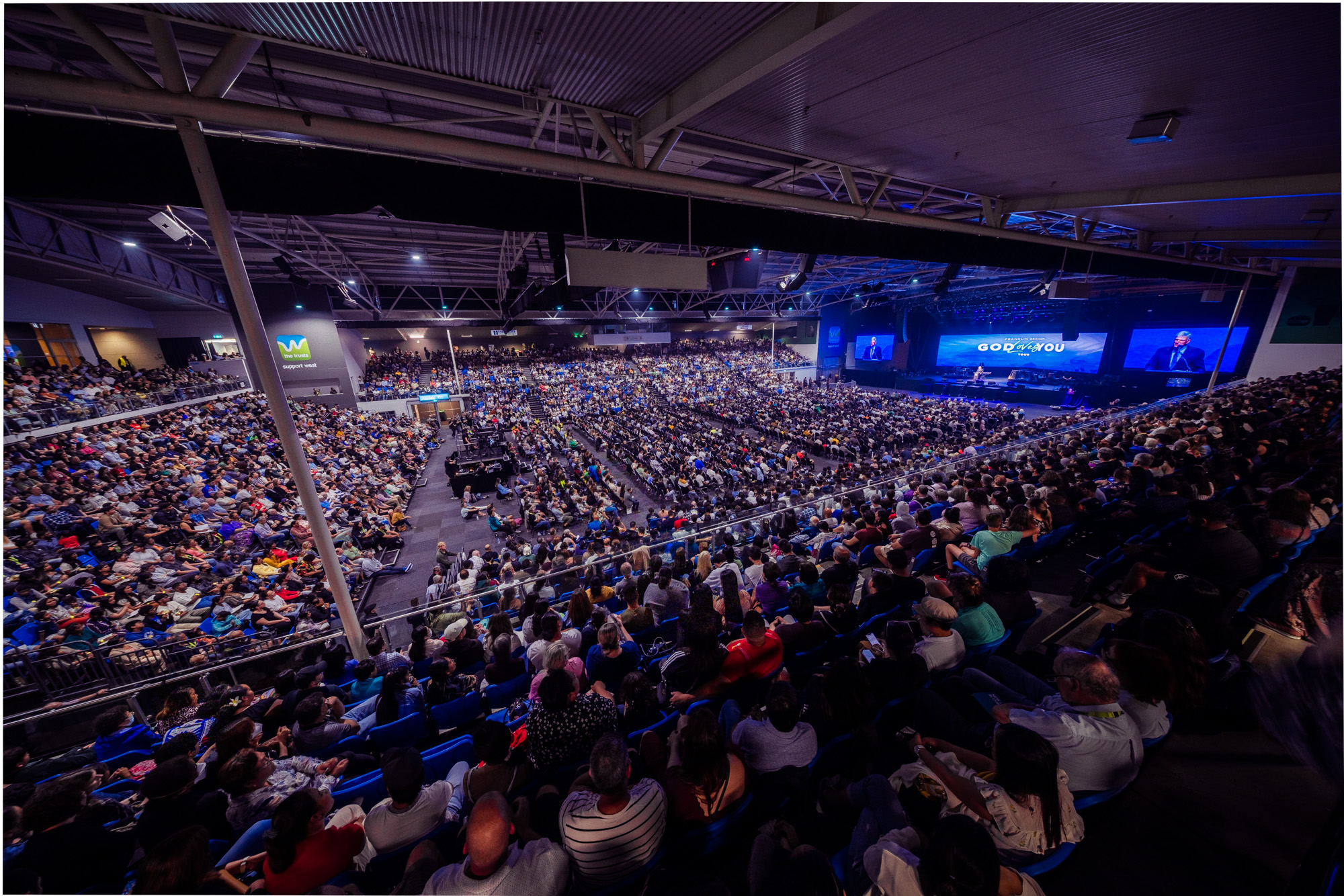 'God Brought Them'
Earlier in the week, Kabir* heard that staff members from the Billy Graham Evangelistic Association (BGEA) were staying in the hotel where he worked.
The chef wanted to know more about Christianity because he knew that Christians pray to God. His wife, Anita,* suffered from depression, and he was searching for hope.
Hearing this, Rodney Trinidad, BGEA director of ministries for Australia and New Zealand, met with Kabir and prayed for his wife.
"God cares and loves her as He does you," Trinidad told him. "He created you, He made you."
Trinidad invited them to the God Loves You Tour and to his delight, they came. The next day Kabir introduced Trinidad to Anita, and Trinidad took the opportunity to talk about the Gospel message Franklin Graham had shared.
After talking for a while, the Hindu couple prayed to receive Christ. "God brought them to Him," Trinidad smiled.
He helped connect the couple with the pastor of a local Bible-based church and plans to follow up with his new brother and sister in Christ.
A Reset for Kiwis
"When you come to Jesus Christ by faith, God gives you a reset," Franklin Graham said in Auckland. "He resets your life through faith in Christ, with a new life and a new beginning."
A reset is what the New Zealand church needs, said volunteer coordinator Sam Kandregula.
"It's turned into a consumer kind of church since COVID," he said. "People think, 'I can watch this online.' I'm just hoping that there's a hunger again … where people are saying, 'We want to serve again. God, how do you want to use us?'"
Kandregula is praying that through the God Loves You Tour, "Christians will rise again. … That we'll see the church wake up," he said.
Before leaving the stage Saturday, Franklin Graham prayed the evangelistic events would serve as a "spark of fire that would ignite throughout this country."
He also left Kiwis with one last message: "God loves you. Don't ever forget that."
*Names changed to protect privacy.
Will you pray with us for the new believers in New Zealand and the local churches that will disciple them?