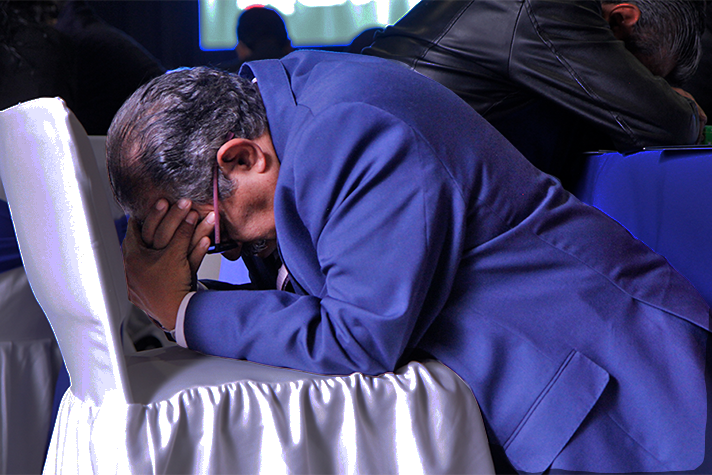 Imagine that on top of your own worries about this pandemic, dozens, hundreds or even thousands of others look to you for guidance. That's the challenge pastors are facing right now.
In response, the Billy Graham Evangelistic Association (BGEA) and Samaritan's Purse are offering a free, virtual conference to support church leaders—specifically in the Spanish-speaking world. From May 25-29, Monday through Friday, pastors can go online at 11 a.m. (ET) each day for Biblical messages, musical worship and opportunities to connect with believers around the world.
>>Watch the 'Extreme Faithfulness in Times of COVID' conference, May 25-29
"Many [pastors]—and this is true not only in the Spanish-speaking world, but in many countries—are incredibly depressed and discouraged," said Chris Swanson, BGEA's director of Latin America affairs. "We've talked with some pastors in Latin America who've expressed how [this pandemic] has shaken their very theology of suffering."
Daily 40-minute sessions will address those issues and call attendees to faithfulness in five key areas: family, calling, church, God's Word and evangelism. Those topics are the foundation of every Extreme Faithfulness event—which the BGEA hopes to host in various Spanish-speaking regions later this year.

>>See photos from the 2019 Extreme Faithfulness conference in Mexico City
"Even outside of what we're living in, there's a constant call in Scripture for believers to be faithful," Swanson explained. "We're seeking to touch each one of those topics through the lens of living through a pandemic."
While in-person Extreme Faithfulness conferences have long been in the works, this virtual event only came about in recent weeks. Multiple BGEA and Samaritan's Purse team members felt the need to encourage church leaders during this time—before they ever discussed the idea together.
"It was very much a Holy Spirit-driven thing," Swanson attested.
In keeping with BGEA's evangelistic heartbeat, the conference will culminate in a Gospel opportunity. After a week of encouragement, virtual attendees can encourage others by inviting friends and family to an online outreach Friday night.
"These are extreme circumstances, and that shakes your foundation," Swanson said. "Our hope is that this event would be a source of joy, hope, light and encouragement."
>>Watch a promo for this conference: