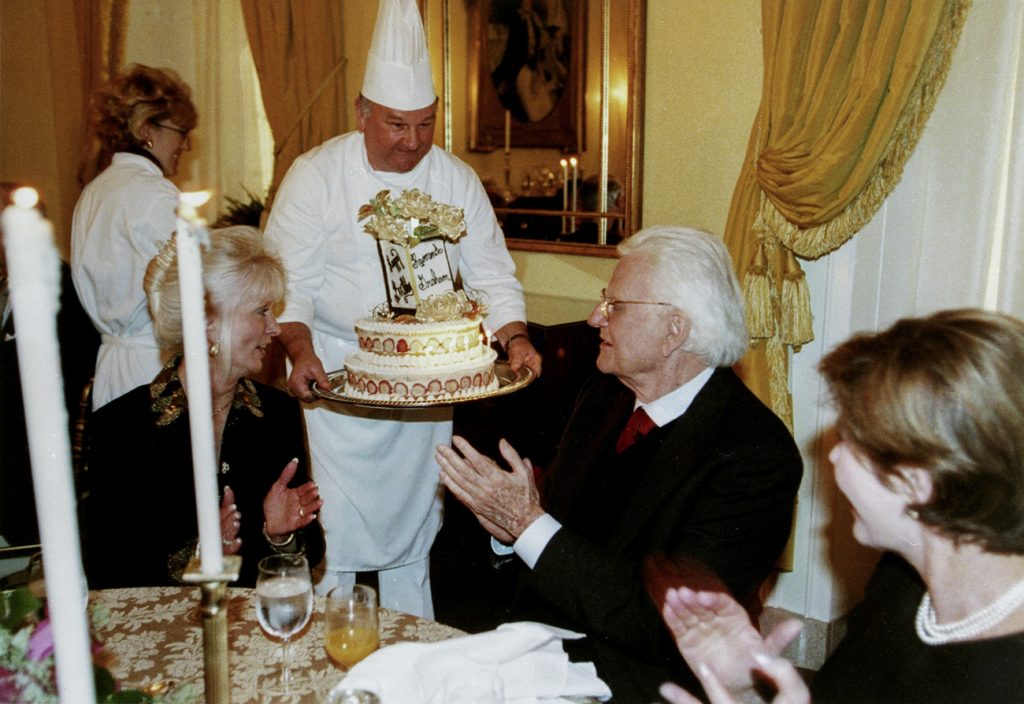 Q: Which U.S. president once held a birthday party for Billy Graham at the White House?
A: President George W. Bush
In November 2001, President George W. Bush invited Billy Graham and his immediate family to the White House for a quiet birthday dinner. The president offered the prayer before the meal was served.
Less than two months earlier, the country had been shaken by the 9/11 terrorist attacks, during which time the president called on Billy Graham to offer hope and comfort to the nation.
The birthday gathering was small and intimate and included Billy and Ruth Graham's five children and their spouses.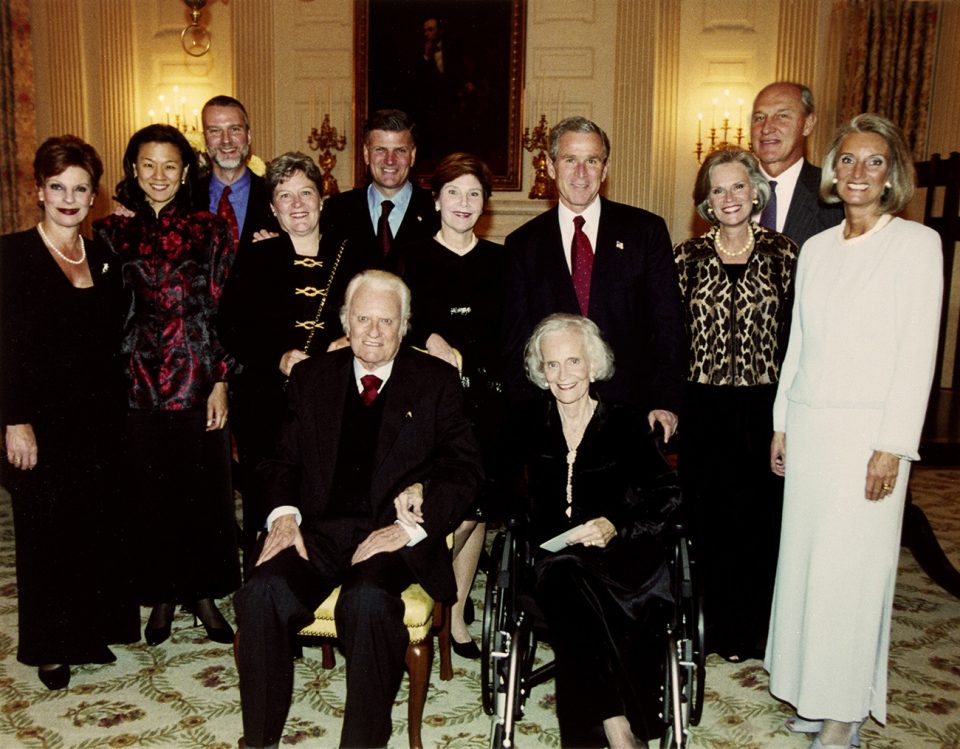 Mr. Graham was a friend and spiritual advisor to several presidents, and he shared a special bond with President George W. Bush, who credited the evangelist with changing his life.
When Mr. Graham passed away in February, the former president and his wife made a special trip to Charlotte, North Carolina, to pay their respects.
"If there's such a thing as a humble shepherd of the Lord, Billy Graham is that person. I am unbelievably blessed to have met him," President Bush said.