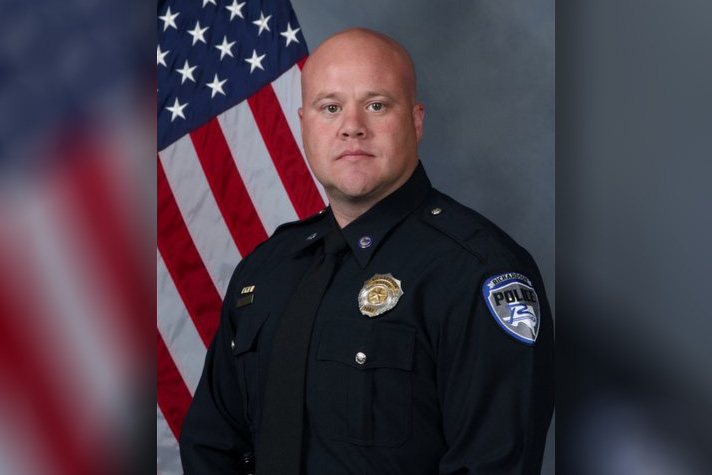 The Billy Graham Rapid Response Team has deployed to Richardson, Texas, an inner suburb of Dallas, where police officer David Sherrard was killed earlier this week.
Sherrard was shot on Wednesday night while responding to a call about gunfire in an apartment complex. He and several other officers arrived on the scene to find a 30-year-old man had been shot. The officers rushed to the apartment where the alleged suspect was hiding out. That's when Sherrard was shot in the neck. He was carried away by his fellow officers and taken to the hospital, where he died.
"It's a sad day for the Richardson Police Department," Police Chief Jimmy Spivey said. "This is the first officer that has been killed in the line of duty in our department in our 63-year history. You can well imagine the emotional trauma that's causing the department."
The Rapid Response Team was asked to provide emotional and spiritual care to the Richardson community, which has warmly received the chaplains. Carolin and Desi Perez, who live in Texas, have had the chance to talk and pray with several members of the police department. They are currently ministering at Sherrard's memorial site in front of the police department. The site has seen a steady flow of visitors, as the community has rallied behind both the police department and Sherrard family.
"I would like everyone to pray for the community as a whole and for the police department as they heal and take it a day at a time in overcoming this terrible tragedy," Carolin Perez said on Friday. She and Desi will be joined by four more Rapid Response Team chaplains over the weekend. They have been invited to attend a candlelight vigil at City Hall at 5:30 p.m. on Sunday night, where the chaplains plan to offer a ministry of presence.
Sherrard, 37, left behind a wife and two young daughters after serving as a police officer for the past 13 years.
Billy Graham chaplains have deployed to a number of incidents over the past several years to help minister to the law enforcement community, including Dallas, Texas (July 2016), Baton Rouge, Louisiana (July 2016) and Charlotte, North Carolina (September 2016). Just last month, chaplains responded to the fatal shooting of York County Sheriff's Detective Michael Doty who was ambushed while responding to a domestic violence call in South Carolina.
The Rapid Response Team's ministry specifically to the law enforcement community began in October 2014 with the first National Law Enforcement Retreat, held at the Billy Graham Training Center at The Cove in Asheville, North Carolina. The chaplains will hold their next law enforcement retreat just outside of Austin, Texas, in March.
Please pray for all those grieving the loss of Officer Sherrard.