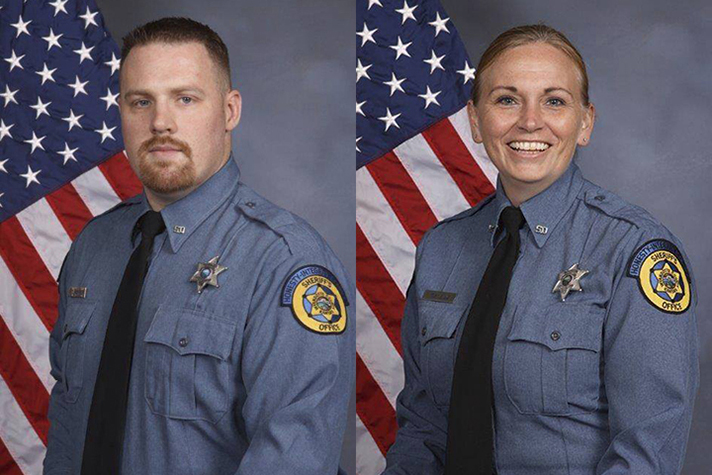 Two Kansas deputies were tragically shot outside the Wyandotte County courthouse Friday morning while providing routine transportation for an inmate from a Kansas City jail. Both later died of their injuries.
Carolin and Desi Perez, who serve as chaplains on the Billy Graham Rapid Response Team, flew to Kansas City from their home in Texas on Sunday afternoon and attended an evening vigil for the officers. They join five other chaplains who arrived Monday.
"Every time we are involved in one of these police shootings, we always pray it will be the last," said Carolin, who previously deployed to two other officer-involved shootings in her own state—Dallas and Richardson.
"When there's a police officer involved, it's always so tragic because they're heroes in our communities and they lay their lives on the line every day trying to keep us safe."
Deputies Patrick Rohrer, 35, and Theresa King, 44, had a combined 30-plus years with the Wyandotte County Sheriff's Office. Both had children.
"These were two bright and intelligent, wonderful personalities," said Sheriff's Office Spokeswoman Maj. Kelli Bailiff. "They were an asset to our agency. They came to work every day with a smile, willing to help out, willing to do anything. It was a tremendous, great loss to our agency."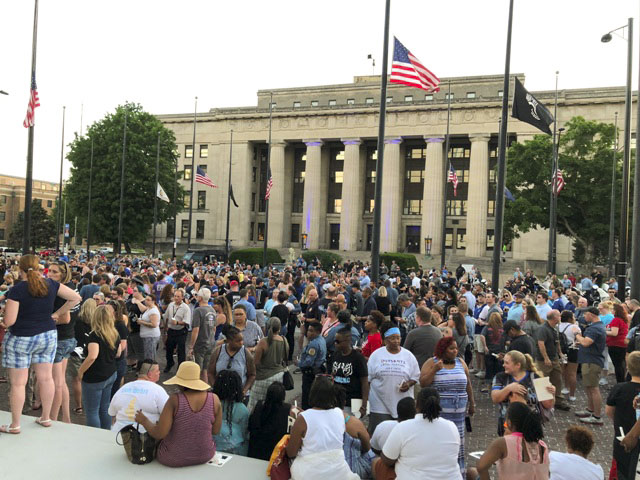 Carolin and other chaplains are on the ground in Kansas City to support the two deputies' families any way they can and attend both funerals. They'll also come alongside local churches as the community grieves and make themselves available "to give other officers an opportunity to talk about their feelings and the event."
"Even though you've been to many more [deployments] before," Carolin said, "each one is new and the emotions are high."
She asked for prayers over the officers' families, as well as other law enforcement officials who are mourning the loss of one of their own. She also asked for prayers over Rapid Response Team chaplains, specifically "for the Lord to provide us His words of comfort to those we minister to."
Please keep Kansas City officers and law enforcement officials across the country in your prayers.