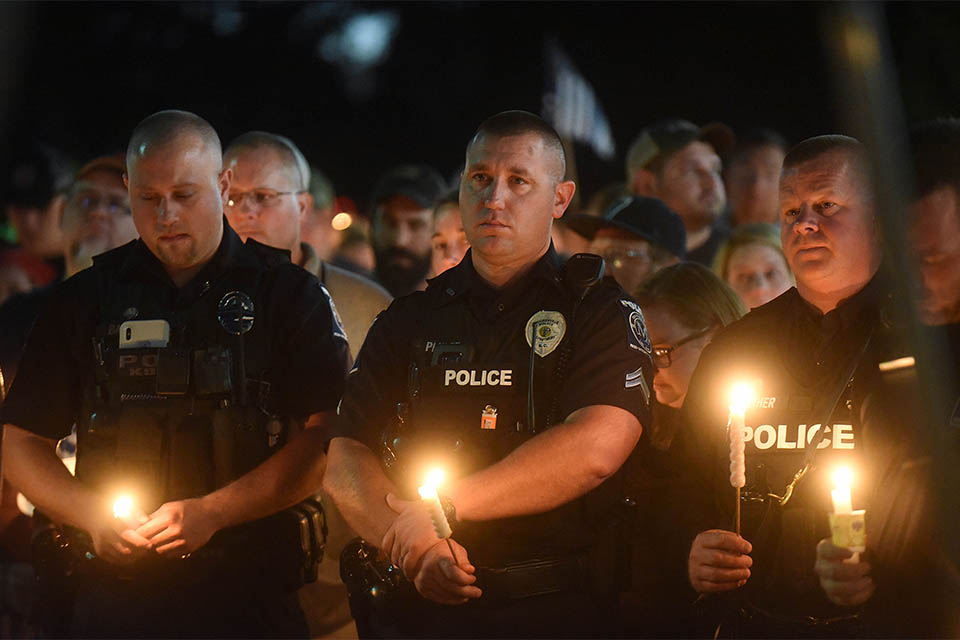 Crisis-trained chaplains with the Billy Graham Rapid Response Team (RRT) are responding to Mooresville, North Carolina, after a police officer was fatally shot Saturday evening.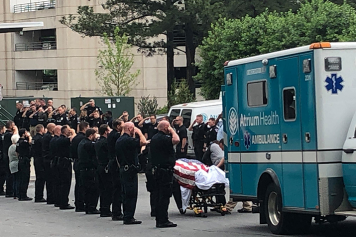 Officer Jordan Sheldon, 32, was shot during a routine traffic stop and died after being transported to a nearby hospital. The suspect fled the scene and was later found dead from a self-inflicted gunshot wound.
"Our hearts are heavy to hear of yet another police officer tragically killed while serving his community," RRT Assistant Director Josh Holland said. "The Billy Graham Rapid Response Team has been invited to offer prayer and support to the Mooresville Police Department and all those impacted by this devastating event."
This tragedy comes less than a week after the deadly campus shooting at the University of North Carolina at Charlotte. Crisis-trained chaplains have been able to quickly respond to both shootings, which occurred within 40 miles of the RRT's headquarters.
"I don't think words can compare to how my officers are feeling, to how my command staff is feeling, to how I'm feeling," Mooresville Police Department Chief Damon Williams said during a Sunday morning press conference. "We have a lot of questions, of course. We're angry. We're hurt. We're sad. There's a roller coaster of emotions we're dealing with."
Please join us in praying for this community and for our chaplains as they share the hope and love of Christ with those who are hurting.
Are you searching for hope? Find it today.