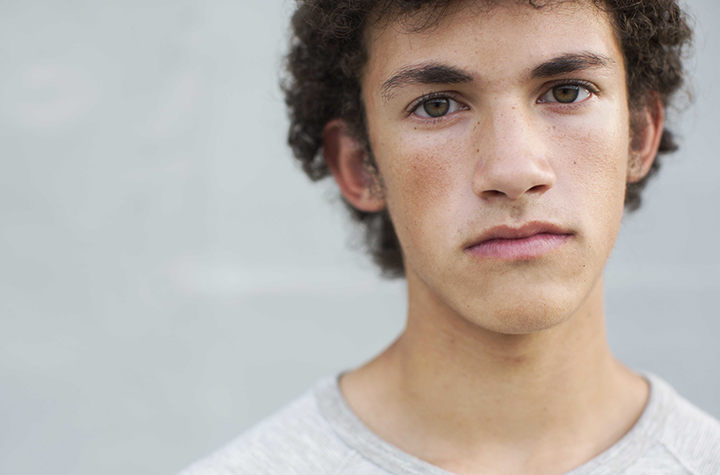 Teen suicide.
It's the subject of a Netflix series exploding in popularity, the ultimate goal of the "Blue Whale Challenge" making waves on social media, and at the heart of a recent court case that could lead to decades of prison time for one young woman.
With seemingly everyone talking about it, suicide is becoming a rising concern for parents as their children silently battle anxiety, depression, bullying and more.
But this pain and loneliness doesn't have to end in death. >> Watch singer Lacey Sturm's story of overcoming suicidal thoughts.
Need to Talk?
Call the Suicide Prevention Lifeline at 1-800-273-8255.
"Suicide is extremely serious and tragic in God's eyes … and if someone who is reading this is contemplating suicide, I beg of you to reconsider and seek help for whatever your problem may be," Billy Graham once said. "God loves you—whether you believe it or not—and He does not want you to end your life. Satan does, however—and you must not listen to him."
It's a message many need to hear. >> Search these resources to better share God's Word with young people.
The Centers for Disease Control and Prevention says each year, nearly 160,000 people ages 10 to 24 receive medical care for self-inflicted injuries across the U.S. That number could be higher, though, since many suicide attempts go unreported.
Dangerous "games" like the Blue Whale Challenge have tried to minimize the seriousness of suicide to a fad or trend. The online game, which started in Russia about two years ago, gives players tasks to complete over 50 days. Many involve self-harm and gradually get more extreme up to the final task: suicide.
Parents of at least two children in the U.S. who recently committed suicide say the Blue Whale Challenge likely played a role. The game is also linked to at least 130 teen deaths across Russia and is raising concern in the U.K. and elsewhere. >> What to do after a youth's suicide attempt.
Then there's the Netflix series "13 Reasons Why," which was the most talked about show on social media this spring.
The controversial series, which premiered March 31, follows the story of Hannah Baker, a teenage girl who leaves behind 13 cassette tapes after killing herself. On each tape, she talks to a person who she says played a role in her decision to end her life.
Though fictional, the show is sparking much debate. Some say the show glamorizes and even encourages suicide. Others point out that it sheds light on risk factors and warnings signs that can go ignored. The show addresses the pain, confusion and guilt loved ones experience in the aftermath of a suicide.
Studies have shown most teens who attempt suicide do so because they want to escape a situation that seems impossible to deal with or overcome.
Some might be trying to escape feelings of rejection, hurt or loss. Others might feel angry, ashamed or guilty about something. This is a reality for so many teens—maybe even you or someone you know. But it's not the plan God has for our lives.
Although the world has changed greatly with growing pressures and demands, the basic human need remains the same.
"Human nature has not changed," Billy Graham has said. "Nor has our need for God changed—because without Him, our lives are adrift and we end up constantly searching for lasting peace and happiness, but never finding them."
Billy Graham has addressed suicide and depression many times throughout his ministry. Find hope and guidance in these answers:
Often, parents find themselves feeling guilty after a child's suicide, wondering if they could have done more. To that, Billy Graham has said this:
"Feelings of guilt often get magnified or distorted far beyond what they should be when tragedies occur. We think we alone have failed, and that we alone bear the responsibility for what happened. But this is seldom true, and I seriously doubt if it's true in your case. Don't let false guilt overwhelm you."
Suicide is a serious topic that requires immediate attention, especially if warning signs are present.
If you or someone you know is battling suicidal thoughts, please seek help. Free and confidential support is available by calling the Suicide Prevention Lifeline at 1-800-273-8255. No matter what you're facing, God loves you and has a plan for your life. He wants to give you strength to continue on. Find peace today.