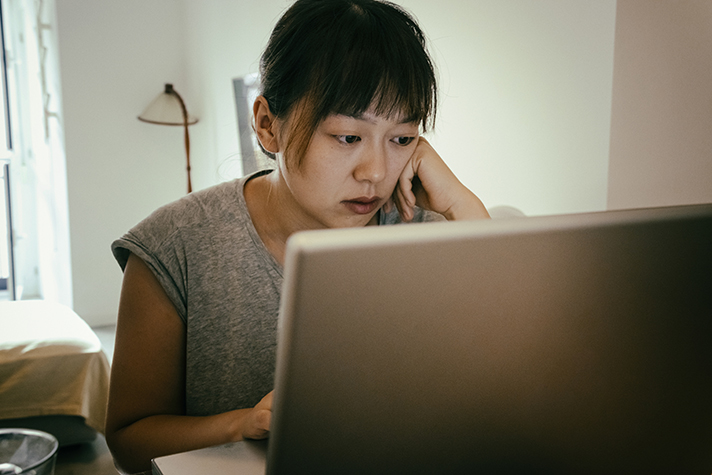 How much longer will God allow our chaotic world to exist? When will Jesus return to earth?
Jesus answered these questions in Matthew 24:14: "This gospel of the kingdom will be proclaimed throughout the whole world as a testimony to all nations, and then the end will come."
On Giving Tuesday the Billy Graham Evangelistic Association is highlighting its 24/7 online ministry, Search for Jesus, which shares the Good News of Jesus Christ in eight languages.
At the exact moment of their deepest need, many people go online and ask life's biggest questions through search engines, social media and websites.
Through Search for Jesus, teams of trained volunteers are leading people to a compassionate, loving Savior through interactive websites, social media and free discipleship courses.
It's happening around the world in English, Spanish, Chinese, Arabic, Portuguese, American Sign Language, Russian and Korean.
In 2021 alone, the team has had more than 89,000 conversations with people. That's about 270 conversations a day.
And it's a very cost-effective way to reach lost souls.
"Often we can put some type of inviting message in front of somebody for 1 to 2 cents," explained Dan Martin, assistant director of Internet Evangelism.
For every dollar spent, 50 to 100 people can be presented with an opportunity to have a Gospel conversation. Many of these plant seeds of hope, while others literally help save someone's life.
Like Ana María from Spain.
"I searched the internet for how to kill myself," she said, but instead found herself in a spiritual conversation with "a little angel" from the BGEA website PazConDios.net (PeaceWithGod.net)
God changed my life when I heard that Jesus loved me, she confirmed.
>>Read Ana María's full story.
Personal Conversations Change Lives
"A person who is deeply depressed or hurting because of situations in life will typically go online," said Martin. "They'll revert or go to that context that is most familiar to them," he said.
"We see people constantly searching because they feel their life has no meaning, going through a divorce or feeling alone, like there's no one there."
This ministry also allows the BGEA to share life-changing hope in places the ministry may never be allowed to preach.
"Every year our audience grows because more and more people are online," said Martin. And these conversations are "no less real and impactful" than face-to-face.
"If people can meet one another online and get married," he continued, "then the Gospel can bear a lot of fruit through online conversations."
This giving season, you can help searching souls find the answers they're yearning for. Donate now.