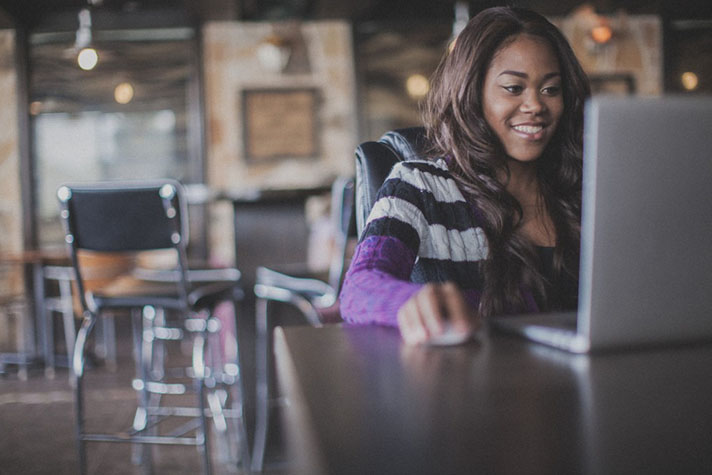 Seven years ago, 21-year-old Micah was struggling in her faith.
"This can't happen to me. This is impossible," she thought. The young woman from the Bahamas had known and loved Jesus Christ from an early age, but suddenly found herself doubting Him. "I questioned everything," she said.
Looking back, she thinks perhaps doubt creeped in when her friend group changed, or maybe when she began attending college. Whatever the reason, she wrestled with disturbing thoughts and questions about God in this dark time of her life. 
One particular question tormented her: What if Jesus isn't real?
"It was lonely for me," said Micah, thinking back to how she was embarrassed to open up to Christian friends and family about her struggles. Feeling as though she had no one to turn to, Micah decided to Google her faith questions.
That's how she came across Know Jesus, a free, online discipleship course through the Billy Graham Evangelistic Association's (BGEA's) internet evangelism ministry. Trained volunteers are available online to support and guide those who are taking the course.
>>Are you looking for answers, too? Start here.
Micah remembers connecting with a BGEA discipleship volunteer online and pouring her heart out during the course.
"I was so appreciative that someone was listening," Micah said, reflecting on how she looked forward to receiving responses to the many questions she asked. "[The course] had such a lasting impact on my life."
Through the Know Jesus course, she found evidence that Jesus Christ not only exists, but that He loves her, has a purpose for her, and wants to help guide her life.
Micah recently reached out to the internet evangelism team to share how she has changed in the past seven years since taking the course.
She's been diligent in seeking God and studying the Bible, she said, in order to keep her faith strong. "I go to the source [Jesus]," Micah explained. "I don't treat [my faith] lightly anymore."
Micah encourages others to check out these online discipleship courses and is thankful for the way God used a simple Google search to change her life.
"God is unconventional," said Micah, as she recalled how the course helped her grow deeper in her relationship with Jesus Christ. "You never know how He is going to use things."
She wants others to discover—as she has—that Jesus Christ is indeed real and that "He is waiting there for you."
Whether you know very little about Jesus Christ or want to strengthen your relationship with Him, consider taking one of our free online discipleship courses. Both self-guided and interactive options are available.