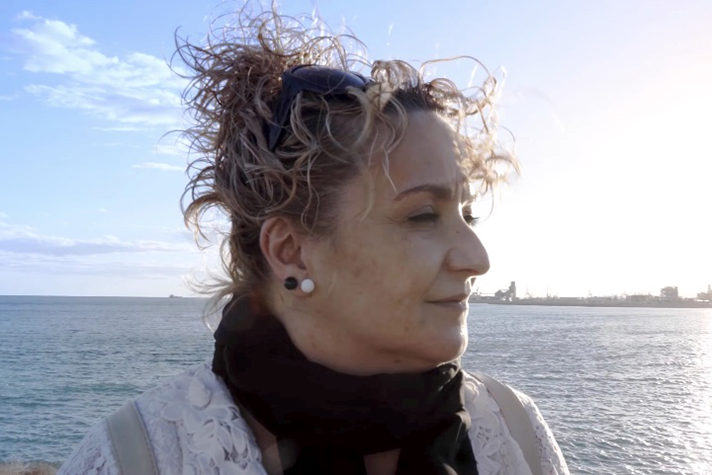 Opportunities to share the Gospel online are multiplying as everyday people search the internet for answers, hope and anything to cling to in hard times. Here's the story of one woman who found just that through the Billy Graham Evangelistic Association's (BGEA's) Spanish-language outreach, En Busca de Jesus (Search for Jesus).
This story is reprinted from Evangelical Focus, translated by Jason Noble.
Many people are finding Jesus through their internet searches. One of them is Ana María from Tarragona, Spain, who, as she recalls, "had the idea of taking my life for a long time, I even had a farewell letter for each of my family members."
"I searched the internet for how to kill myself, and just when I was going to turn off the computer, a little bubble appeared on the website and I felt to look there. God changed my life when I heard that Jesus loved me," adds Ana María.
That happened during "a conversation with 'a little angel' from the website PazConDios.net (PeaceWithGod.net)," which has been created by the online evangelism ministry En Busca de Jesus (Search for Jesus).
Commitment Steps
According to Ana María, her encounter with Jesus "was fascinating." She feels "at home, cared for, protected, and better than at home" in the local church that she found through the ministry and where she is now a member.
>>Share the Gospel with people online through BGEA's Search for Jesus ministry. Learn more.
At her baptism, Pastor Salvori and Ana María wore masks, a symbol of hope in the midst of the pandemic.
"What is impossible for men, is possible for God," concludes Ana María.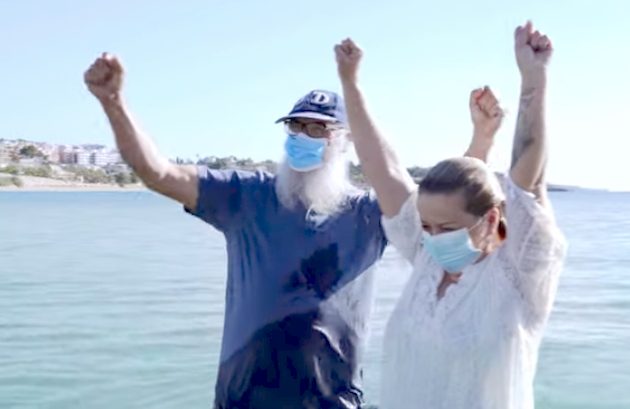 A Growing Need
"Unfortunately we are seeing a growth in conversations with many people who have no hope and who want their lives to end now, like Ana María," says a Spanish member of Search for Jesus, David de Lago. (*Editor's note: David de Lago is a Search for Jesus regional manager based in Spain.)
The opportunities to share the Gospel on the internet are multiplying every year. Search for Jesus, which is part of the Billy Graham Association, reports that more than 138,900 people in Spain heard the Gospel in 2020 through their platform PazConDios.net, which is carried out in Spain through the evangelism ministry Decisión.
Of those people, 18,386 said they prayed for their salvation, and 1,500 left their data for follow-up and discipleship.
On the other hand, "We are not only a ministry focused on evangelization; our volunteers are also equipped and trained in evangelism. We are creating a network of evangelists on the internet that has an impact on the evangelization in the street," explains De Lago.
According to De Lago, "The proclamation on the street of many is much easier due to the great practice they have on the internet."
Search for Jesus has more than 1,500 volunteers in the world. In Spain the team is made up of 36 volunteers from different denominations and places in Spain.
"Our goal is to reach 70 volunteers this year," they say.
Furthermore, more than 65 churches from all over Spain have registered to the national church locator of the website.
Who can you share the Gospel with today? Share it in multiple languages:
English
Spanish
Portuguese
Korean
Mandarin
Arabic
American Sign Language (Facebook community)