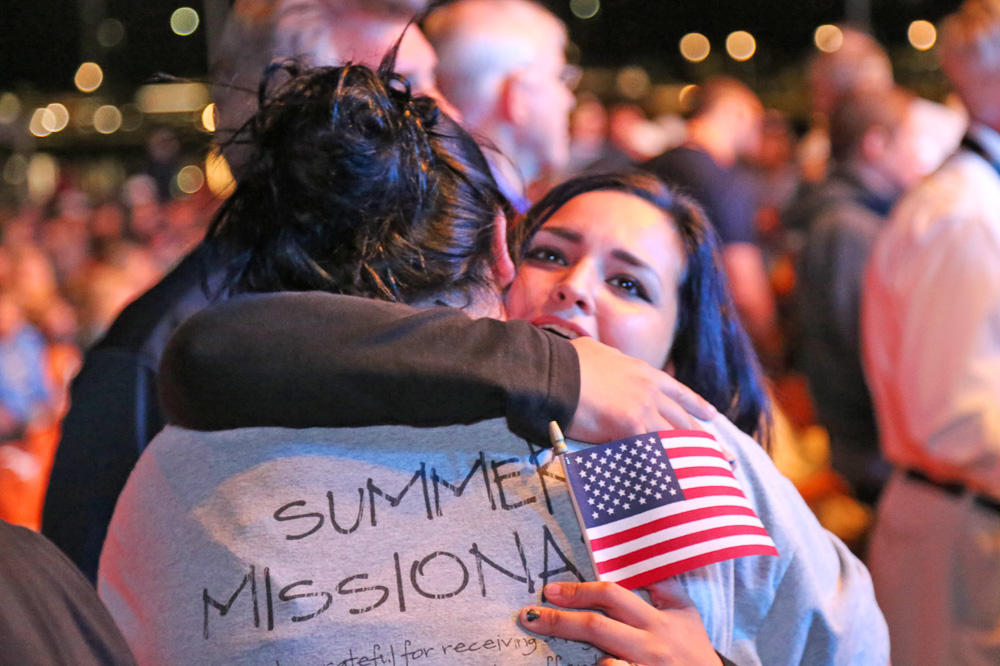 In the heartland of Texas, halfway between Dallas and Austin, lies the city of Waco. Birthplace to Dr. Pepper and home to Magnolia Market—owned by Chip and Joanna Gaines, co-hosts of the popular home improvement show Fixer Upper.
A typically low-key place along the Brazos River, Waco wasn't so quiet Wednesday night when Decision Texas: The Lone Star Tour with Franklin Graham came to town. The second to last stop of the tour played out at Baylor University's Touchdown Alley behind the stadium where the Bears play NCAA Division 1 football.
In football, points are scored and kept track of, but Franklin Graham told more than 7,200 people gathered that God doesn't keep track of their sins if they've accepted Christ. God looks on them as pure and sinless.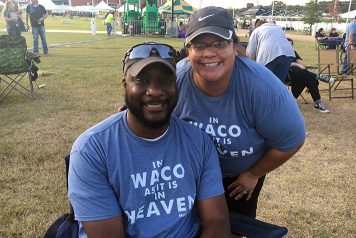 "God will not only forgive you, He'll heal your heart," Franklin said. "He'll give you a new life and a new beginning."
John Merkledove knows how it feels to be forgiven.
"It's a load taken off, knowing that you don't have to carry it," he said. "Jesus did it already for us on the cross when He died for us."
John and his wife, Nicole, proudly wore their "In Waco as it is in Heaven" shirts to the prayer rally. The couple were part of several churches coming together to support the Lone Star Tour.
Nicole thinks it's a great opportunity to unite as the body of Christ and encourage each other.
"Different races, it's a mixed community here. Different churches. Different ethnic groups," she said. "You can find everything here. Someone may be going through the same situation you are. You can get together and fight it together and win together going to Jesus," she said.
Warming up the crowd before Franklin's message, Dennis Agajanian assured: "Jesus Christ is a greater Savior than you are a sinner."
Many would find forgiveness Wednesday night. Ruby, a Decision Texas prayer partner, prayed with a mother and her two teen daughters.
"[The mother] was just in tears and was very broken," Ruby recalled.
She was a believer who had strayed from her faith. Now an addict, she not only needed God's forgiveness but also her daughters to forgive. Ready to start over, she prayed to rededicate her life to Christ. Her youngest made a decision to follow Him as well.
"It was sweet because it was a family," Ruby said. "It was beautiful."
That's the beauty of being free in Christ. No more keeping track of wrongs. Feeling lightweight and guilt-free after asking Jesus to forgive your sins.
"Let's sing this, church," Crowder encouraged the crowd with the lyrics: "If you're lost and wandering come stumbling in like a prodigal child.
"If you're lost and wrecked again come stumbling in like a prodigal child."
Everyone stumbles, even saved believers like John Merkledove.
"It's a fight every single day," he said.
"It's a battle every day, but Jesus is right there with you every step of the way."
Pray for God to draw people and open hearts on the tour's last stop in Longview tonight.