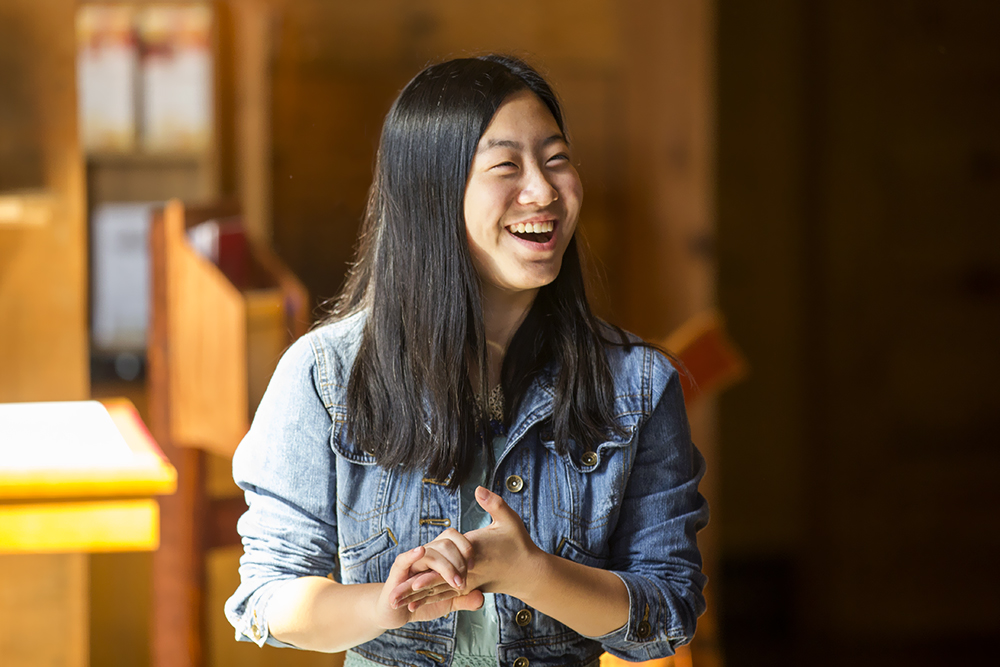 "Fear not, for I have redeemed you; I have called you by name, you are mine." (Isaiah 43:1b, ESV)
Zhang Linhao is a bright, smiling 16-year-old from China with an American nickname that suits her perfectly: Star.
Sporting high heels with her blue-green dress and denim jacket, Star stepped confidently up to the podium at the Billy Graham Evangelistic Association's Charlotte headquarters on Wednesday to publicly tell her story for the first time.
"Today I am trying to share my story without tears," Star told hundreds of faces, including several of her teachers and 21 fellow Gaston Christian School classmates.
In 2013, Star chose to enroll in an American high school in Gastonia, North Carolina, more than 7,500 miles from her home in Zhengzhou, the bustling capital city of China's Henan Province.
"I chose a Christian school simply because I want a safe high school experience," Star said. "I knew nothing about God."
Later, when she had stepped down from the podium (and promptly traded her heels for flip flops), Star elaborated on her decision to come to the Tarheel State.
"We Googled which state would match my weather the best, and it said North Carolina," she said.
And as far as she knew, it was that simple. She had no idea a group of Christians at her new school had been praying for her before she ever met them face to face.
Life in the States
When Gaston Christian accepts international students, faculty and staff make it clear during the interview process that students will be living with Christian host families, attending church and studying the Bible as part of their curriculum.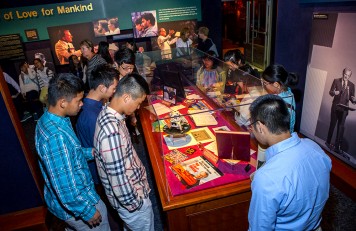 Star knew she would be part of a community of believers; she just wasn't interested in what that meant for her own life.
A short time after she settled in with her host family, the Jessens, Star attended a youth retreat in the Blue Ridge Mountains where one of her friends asked her what she thought about Christianity.
"I told her, 'I respect it, and that is it.'" Star said. "I feel I don't need someone to save me because I have a good life, lots of friends and the opportunity to go to a foreign country to study.
"I have money to spend and a life that some people would be jealous of. I do not need Jesus to save me. I totally refuse Jesus."
But as she adjusted to life in the States, Star began to notice some unusual differences between her host community and the one she had left back home.
"When my host family prayed, then things came true," Star said. "It's just like God's answered your question. That made me think, that's maybe not an accident. Things can happen once or twice by accident, but they won't happen all the time."
She also noticed a calm within her host family—a mom, dad and two college-age sisters—that kept them from being rattled when life inevitably threw them some curve balls.
"Why, when we face the same problem, they were staying very calm?" Star began to wonder. "Why do they have peace, like something I don't have?"
Despite her numerous advantages—self-esteem, intellect, beauty, educational opportunities and affluence—Star had always been fearful.
She was terribly afraid of water and had no desire to go anywhere near it. For years she had slept in her parents' bed, partly out of fear that a house fire would break out in the night. And nerves and anxiety would take over when she faced academic tests and other trials.
Her host family faced many of their own obstacles but seemed to do so with the absence of fear. And that got Star's attention.
From Zero to 99%
Star asked a lot of questions during her first six months in North Carolina. Questions about God, science and the Bible. As she found more and more answers, her heart began to change.
"The more things I hear about the Gospel, I start to question myself, is God real?"
At one point, Star had attended a party for the international students where she met a Chinese woman and asked her point blank if God is real.
"I cannot answer you, because when I see Him, it will be too late to tell you," the woman told her. "You need to find out for yourself."
"What a wise lady." Star said. "Her answer touched my heart. She gave me a very different answer than other Christians."
Determined to do her research and make her own decision about God, Star initiated many conversations with her friends, teachers and host family.
"Finally," Star said, "I came to 99 percent sure."
The Last Percent
On April 3, 2014, Star took a field trip to the Billy Graham Library in Charlotte.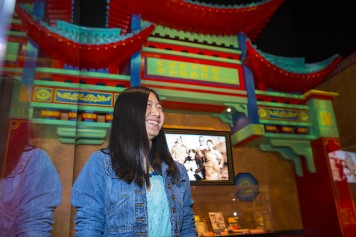 On The Journey of Faith tour, she learned about how God used Billy Graham to spread the Gospel to the nations—including China.
"There is a room for China," Star said, referring to a special area dedicated to Billy Graham's wife, Ruth Bell Graham, who was born and raised in China and never lost her heart for the Chinese people.
"It was a really good experience to see how (Billy Graham) preached the Gospel, gave his heart to China and to mission trips," Star said.
But it was something in the gift shop that really got Star's attention. As her tour ended and she headed into the bookstore, she gravitated toward a gray T-shirt.
"It said 'Fear not' in Chinese and Isaiah 43:1-2," Star said. "I got it because it is so hard to find a T-shirt that has Chinese words in America."
When she got home that afternoon, Star looked up the Bible verse on the shirt with her host mom, and she welled up with joy as she read the words of Isaiah 43.
"Fear not, for I have redeemed you;
I have called you by name, you are mine.
When you pass through the waters, I will be with you;
and through the rivers, they shall not overwhelm you;
when you walk through fire you shall not be burned,
and the flame shall not consume you."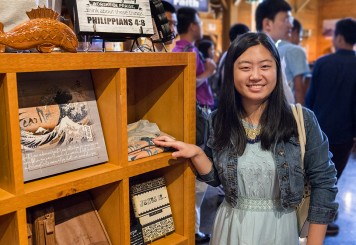 "That verse just touched my heart," Star said. "It's just perfect, like He is talking to me."
Star told her host mom she was ready to make a decision, and she prayed to accept Jesus as her Savior.
"And all of a sudden I just could not stop crying," Star said.
As she wrapped up her story at BGEA Wednesday, still as calm and articulate as when she began, Star thanked God and everyone who had prayed for her, especially her host family, teachers and friends.
"And I want to thank the Billy Graham Library because it helped me find the last percent."
A Bright Future
For her second year at Gaston Christian, Star is staying with a new host family, the Bartons.
A few weeks ago, Star was invited to a youth event on a nearby lake. Her host mom, Debra, wondered how Star would do with her fear of water.
"She spent the entire afternoon either on a raft being pulled by a boat or on a jet ski!" Debra laughed. "I guess she's not afraid of water anymore! Fearless."
Star has also been fearless about sharing her faith with friends, family—pretty much anyone who will listen. She was a bit nervous about telling her parents, but as it turned out, she didn't need to be.
"They actually respect it and tell me next summer they want to go to church with me sometime just to see," Star said. "My dad asked me for a Bible for him. I think he's started reading it. It's in Chinese."
Wanting as many people as possible to experience the new joy she has found in a relationship with Christ, Star regularly posts encouraging thoughts and Scripture to what she calls "the Chinese Instagram." And she's always ready to share her story.
"I think God's just got His hand on her," said Karen Brooks, the international student coordinator at Gaston Christian. "He's using her, and she's got a willing spirit to do what He wants her to do."
Soon, Star will begin applying to colleges, most likely in the U.S. She doesn't know what she wants to study yet; she's just excited for the future–one full of new hope and peace.
"I want to thank God for walking with me, opening His arms to hug me, for loving me and for lifting me up," Star concluded. "I know God loves me and He gave me a good story to share with you all."