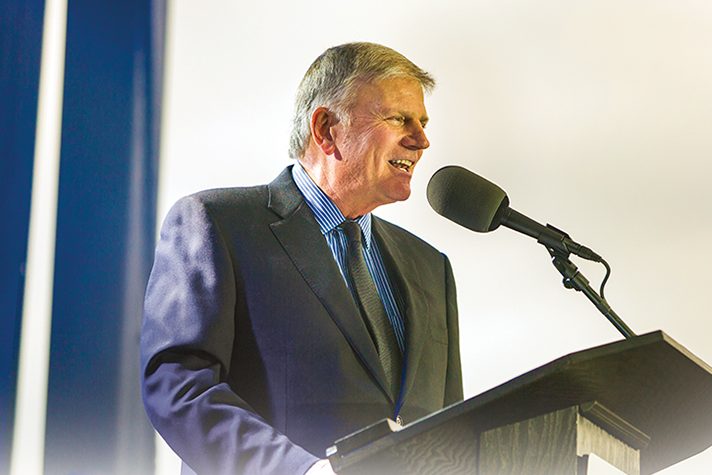 Dear Friend,
Today, we see more and more that the church is being marginalized and our religious liberties restricted. We have seen this even more so in the United Kingdom and other countries where the teaching of Biblical truth can be portrayed as hate speech. Combined with the effects of a global pandemic, many Christian leaders feel discouraged, isolated, and depleted.
But in this time of spiritual decline, there is still a passion for evangelism in the U.K. We recently hosted 1,200 pastors and church leaders in Glasgow, Scotland; Liverpool, England; Cardiff, Wales; and London, England, for the Billy Graham Evangelistic Association's (BGEA) Evangelism Summit.
Our vision for the Summit was to help Christians refocus on the task Jesus Christ Himself gave us. Our orders have never been revoked or changed: "Go into all the world and proclaim the gospel to the whole creation" (Mark 16:15, ESV). These one-day events included speakers from around the world who shared from God's Word and challenged attendees to not grow weary of standing firm in their faith and to continue to trust the Lord, while looking for creative ways to share the Gospel in a post-Christian culture.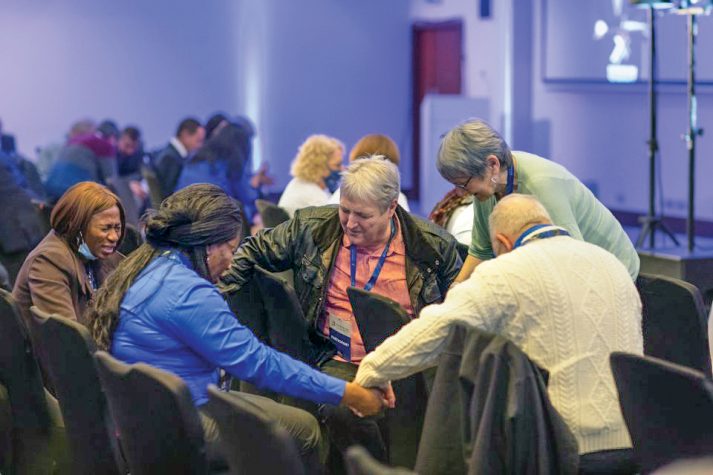 These pastors and church leaders said how refreshing it was to gather and focus on our urgent mission of sharing the hope of Jesus Christ with a hurting world. One pastor said the event came at the right time and that hearing the messages from the speakers helped him feel even more equipped to share Christ with others. "As churches, we are always trying to develop and change, but this reminded us to refocus and simplify our message—which is always about the cross," he said.
One speaker at the Glasgow Summit reminded attendees that we have a message that people all across the U.K. are searching for. "The Gospel is the message countless people walking the streets of Glasgow right now are desperate to know—that I can be right with God because Jesus Christ has paid [my debt] in full," he shared.
During the final Summit event on Nov. 15 in London, we announced the dates for a four-city God Loves You Tour scheduled for next year and these leaders were excited and encouraged by this nationwide outreach. I will be sharing the Good News that "God so loved the world, that He gave His only Son, that whoever believes in Him should not perish but have eternal life" (John 3:16, ESV). Will you pray with us for God to do a mighty work for His Name's sake? I thank God for the opportunity to preach His Word.
In addition to this four-city U.K. tour, we are planning to hold two God Loves You Tours here in the U.S. next year. The secularization and spiritual decline in our own nation is not far behind the U.K. Pray for the Lord's guidance as we finalize the details, and that He will open doors for us to share Jesus Christ in the United States.
Supporting Law Enforcement
Activist groups in Florida recently marched to protest against Tallahassee Police Chief Lawrence Revell just because he spoke at one of our recent law enforcement retreats. Even though their numbers are small, they have a loud voice. They are calling for the city to "denounce and demote" him simply because of his association with us.
Although Chief Revell has served with his department for 30 years, they want to destroy his career because his Biblical stances do not align with culture's definition of marriage. These activist groups claim that BGEA is anti-LGBTQ—but that is just not true. We are not anti-anybody. We love people enough to tell them the truth of God's Word. This isn't hateful. It is actually the most loving thing we can do. Would you please pray for Chief Revell and for Christians like him across the nation who are being persecuted for their faith?
This is just one more example of why we need to support and encourage our law enforcement officers. Many are deeply discouraged and demoralized. Through our National Law Enforcement Ministry, we are holding dinners and retreats to minister to officers and their spouses and show our gratitude for their sacrificial service. These events are not funded by taxpayers. They are a gift from BGEA and friends like you all across the nation who want these men and women to know they are valued and appreciated.
>>Help law enforcement officers find refreshment for their minds, bodies and souls.
Over 150 law enforcement officers and their spouses recently attended one of these retreats at the Billy Graham Training Center at The Cove in Asheville, North Carolina. In addition to Bible teachers and Christian leaders in law enforcement, chaplains with the Billy Graham Rapid Response Team were there to minister to the unique emotional and spiritual needs of these couples who serve our communities.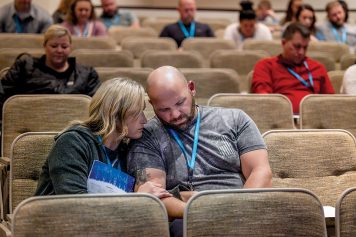 "My husband began to talk on the retreat about the shooting that nearly killed him. It is the beginning of his healing," said one wife of an officer.
Two other guests, Keith and Angela, first attended a retreat two years ago. At that time, their marriage was falling apart, and the stresses from Keith's job drove him away from the Lord—and kept him emotionally distant from his wife and children.
"I was angry, frustrated, and resentful," he said. At the first session that week, Keith felt instant freedom hearing the Word of God and listening to worship music: "Every session, I could feel His presence stronger and stronger. I just couldn't get enough." Later during the retreat, Keith responded to the Gospel invitation, sobbing on his knees as he came to the Lord in repentance and faith.
Two years later, at this fall's retreat, Keith shared, "He's been completely faithful in healing the damage I caused my wife and my children. I can truly say I am a new person because of God. To know that I've been given a second chance—not just in my walk with Him but in my marriage—is priceless."
We praise God for changing and healing lives as only He can. Will you pray for law enforcement couples who attend our retreats—and for those who serve and protect your community day in and day out? And check out a powerful story about the National Law Enforcement Ministry from our new television special, Light in the Darkness, showing across the nation through December. Visit BillyGraham.tv to check your local listings or to watch it online.
Truth Came to Us at Christmas
We live in a world desperately in need of truth. Deception, false teaching, and misguided philosophies lead many people astray. Thankfully, we know that truth came to us at Christmas. His name is Jesus. He is the living Word of God, the Bread of Life, the Living Water, the Alpha and Omega. He personifies truth, and He said, "I am the way, and the truth, and the life. No one comes to the Father except through me" (John 14:6, ESV).
Jesus Christ was born into a world much like ours. It was divided by politics, class and race struggles, injustice, and people needed hope—the hope of a Savior. The Apostle John, when he described the Messiah's first coming, explained this wonderful promise to those who welcome Christ as the true Savior: "To all who did receive him, who believed in his name, he gave the right to become children of God, who were born, not of blood nor of the will of the flesh nor of the will of man, but of God" (John 1:12–13, ESV).
The Billy Graham Evangelistic Association exists for this single purpose: to share the truth, hope, and love of God. Through your prayers and gifts, you touch lives all across the globe every day, offering them an opportunity to believe in His Name, receive Him into their lives, and become children of God.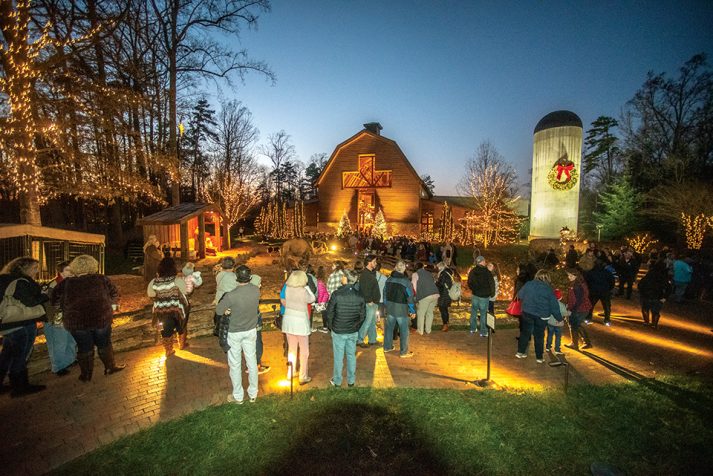 As we celebrate the birth of Jesus Christ, we are excited to welcome tens of thousands to Christmas at the Library in Charlotte, North Carolina, to enjoy the live nativity, festive lights, carolers, and holiday treats. I hope you and your loved ones will make plans to come. It's a great way to share the true meaning of this joyous time with your friends, family, and neighbors—and it could give them the opportunity to receive the greatest gift ever given. Please pray for God to touch many lives as they visit.
My son Will is hosting a Christmas streaming event on Monday, December 20, from the Billy Graham Library. You can watch it on our website starting at 8 p.m. Eastern Time, as he opens God's Word and focuses on the Savior Jesus Christ.
There will also be a Spanish translation available. Because of the internet, people from around the world can join in and hear events like these. Please pray for the Lord to touch many lives that night.
Thank you for your partnership in this Gospel ministry. Your prayerful support takes "good tidings of great joy" (Luke 2:10, NKJV) to people across the globe, and you are making an eternal difference.
May this Christmas be a time of peace and hope in your home and in your hearts, as you celebrate the "Savior, who is Christ the Lord" (Luke 2:11, NKJV).
Have a wonderful Christmas,
Franklin Graham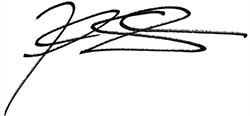 President