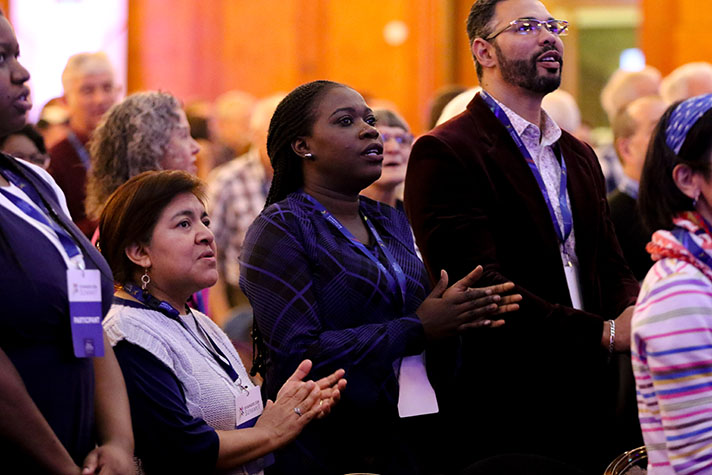 "I am eager to preach the Gospel." —Romans 1:15
Billy Graham never held a Crusade in Wales, yet the effects of his ministry were powerfully felt on a rainy Tuesday in the country's capital of Cardiff.
More than 400 people gathered for the third stop of the U.K. Evangelism Summit, a movement to rally local believers in sharing the Gospel with urgency. Inside a hotel conference room, pastors and their spouses, worship leaders and others chatted excitedly, finishing off Welsh biscuits and tea.
After a year-and-a-half of COVID, political tensions and economic woes, they were more than ready to see each other and spur one another on in their walks with Christ.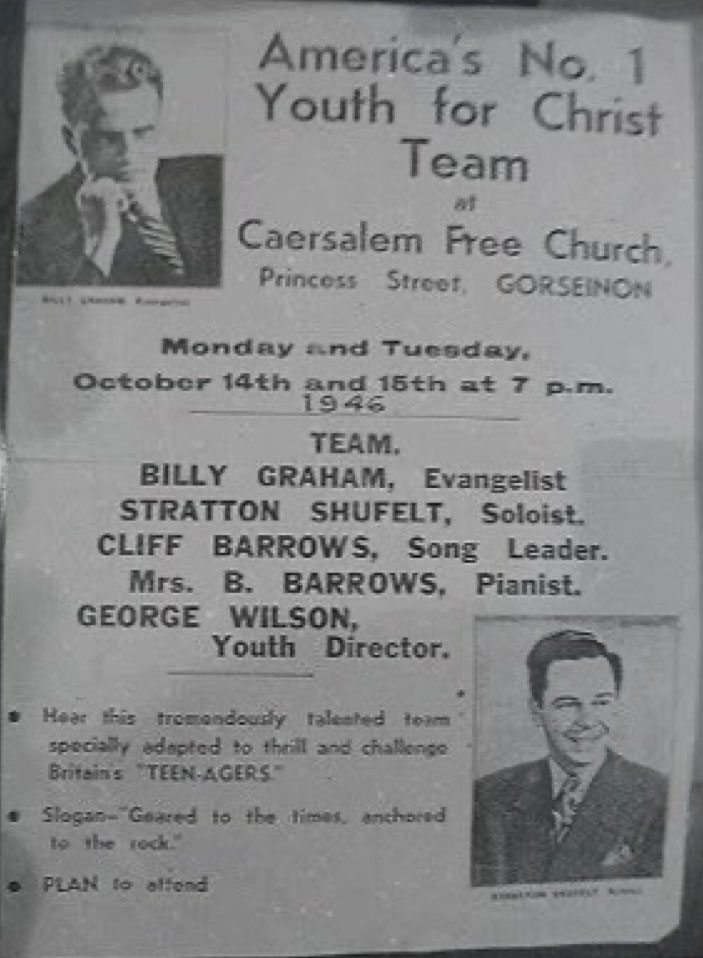 While Billy Graham is best known for large-scale evangelistic events, his longtime assistant David Bruce said he always had a passion for the local church. That's where Graham started his ministry post-graduation—as a pastor in Western Springs, Illinois—which instilled in him a heart for pastors and their congregations.
In fact, Graham's Crusades wouldn't have been as effective without local churches laying the groundwork and discipling new believers afterwards, said Bruce. It's a model that continues today with Franklin Graham Festivals and Will Graham Celebrations.
Billy Graham "always wanted to encourage the church in the work of evangelism," Bruce added before Tuesday's summit. "The event we're having here is just an outgrowth of that same legacy all those years."
During the 1983 International Conference for Itinerant Evangelists in Amsterdam, a reporter asked Billy Graham who the next evangelist would be. He responded by referencing all those gathered there, saying every believer has a responsibility to share the Gospel.
In fact, Jesus Christ Himself commanded it (Matthew 28:19-20).
At the U.K. Evangelism Summit in Cardiff, locals shared tangible takeaways that can apply to any Christian around the world. Here are three ways to effectively share the Gospel:
Don't just "play church." Take action.
Michelle Presley and her husband are pastors in Newport, Wales. Since so many churches have closed their doors during COVID, she's been convicted to reach people where they are and show the cross of Christ is still relevant.
Presley's church is one of the few in her area to stay open, and she's seen it grow over the past year. But Tuesday, one session spoke to her.
"We spend too much time pretending [to be church], and now is the time to motivate ourselves to action," she said. "We get caught up in events. We feel we have to do things.
"It's about being real with people, getting out in our community and building relationships."
That could be talking to people about Jesus in the supermarkets, schools or restaurants, and being approachable so she doesn't miss opportunities to reflect Christ.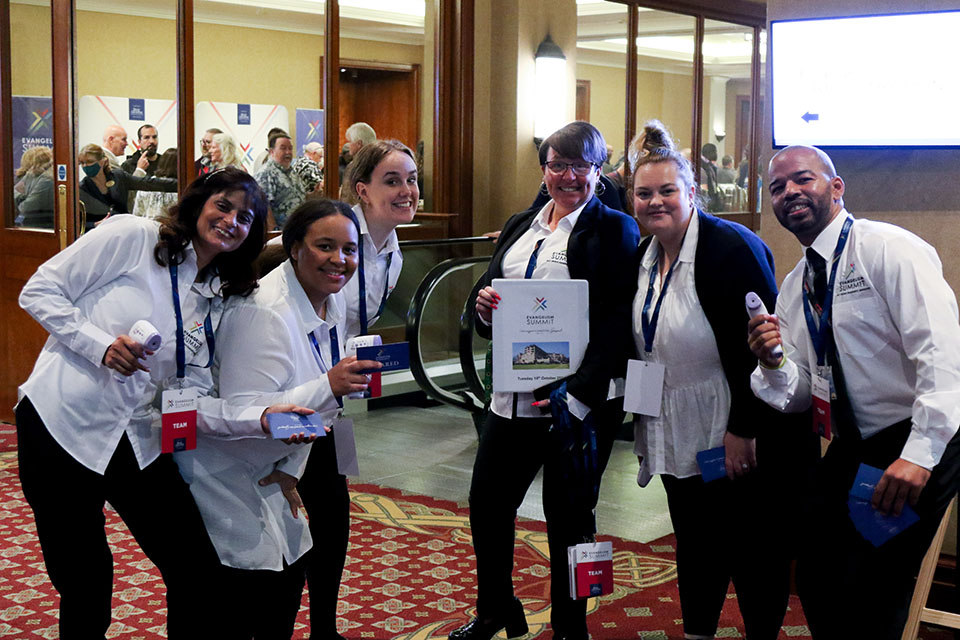 Stay connected to God.
When a fire alarm went off during lunch at the summit, Cardiff pastor Kennedy Bintei and dozens of others took their plates outside and talked about their experiences in ministry.
"This is what church is all about"—encouraging one another in the work of the Lord, he said of the event.
Bintei has always respected Billy Graham's "tenacity and passion" for soul-winning, he said, even into his old age.
It's easy to lose sight of our calling to evangelize, he continued, which is why the summit is needed—to "awaken us to our responsibility, no matter the cost."
"God has given us time so that we can win as many souls as possible," said Bintei.
How does a believer stay focused on that mission? By staying connected to God, he answered, through prayer, worship and reading His Word. When Christians aren't connected to their source of power and the One who refreshes the soul, he added, burnout creeps in.
>>Feeling disconnected from God? Break out of your spiritual rut.
Be prepared.
Karin Hicks works with Love Wales, a mission organization.
By the end of the summit, she was committed "not to let any opportunity go past."
"Evangelism has to be a lifestyle. Wherever we go, we have to share [the Gospel]. If we don't, who will?" she asked.
In the days ahead, she wants to prepare herself for the next open door—how to raise questions that lead to conversations about Jesus and how to answer questions that may come up.
Like others at the summit, she used the word "bold," saying she wants to fearlessly live out her faith as an effective witness to neighbors, family and friends.
>>Unsure what to say as you share the Gospel? Here are some tips.
The final stop of the U.K. Evangelism Summit will be November 15 in London. Get details.