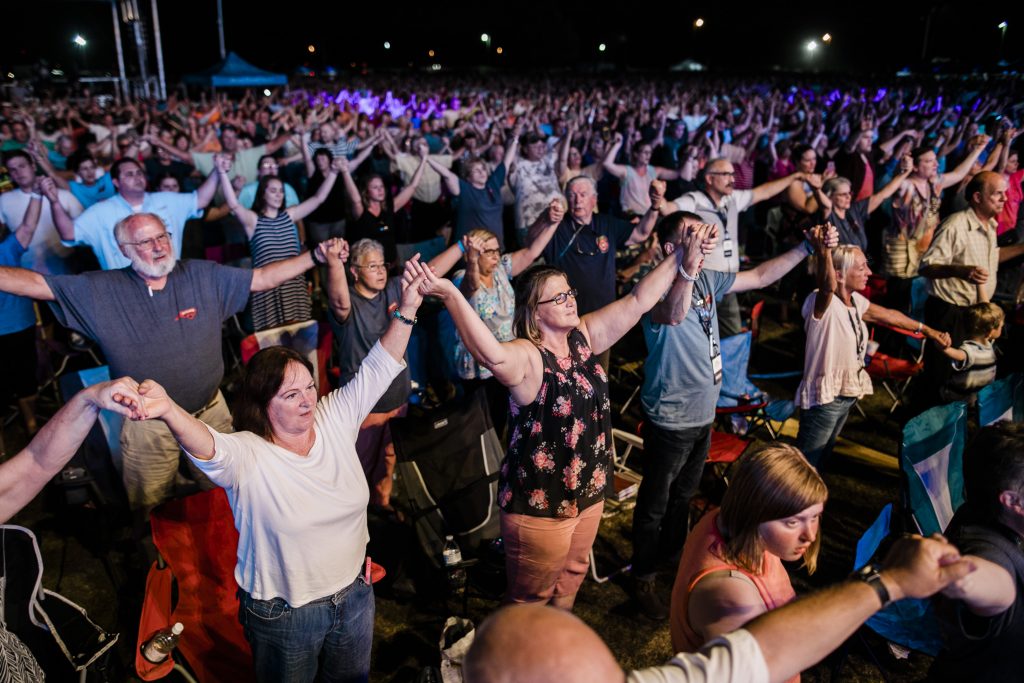 Evelyn Cohens has been a Christian a long time. She's involved at church and sings in the choir. But, she admits, "I've never tried to be a soul winner."
Until recently, Cohens wasn't confident sharing her faith.
"I didn't want to go out not knowing how," she said.
Then she heard the Decision America Tar Heel State Tour was rolling through her hometown of Greenville, North Carolina, and she signed up to be a prayer counselor. That meant going through the Christian Life and Witness Course (CLWC), a Billy Graham Evangelistic Association training that taught her how to share Jesus with others.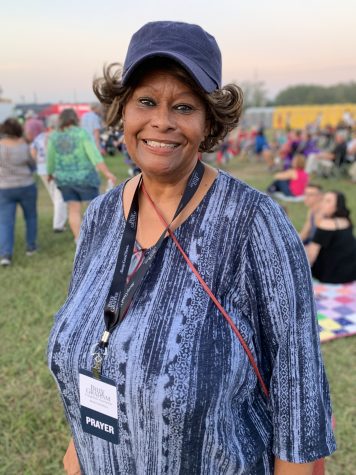 "I need to get outside the church walls," she said, convicted.
Cohens works as a GED instructor and just last week put her CLWC training to use. Three of her students started sharing serious issues they've faced in life, and outside of class, she was able to share the Gospel with them. One came to a women's event at Cohens' church.
This week, though, has gone a bit differently.
"This week, I've been under attack," Cohens said.
Before Wednesday's tour stop at the Pitt County American Legion Agricultural Fairgrounds, Cohens was battling doubts about her role at the event. She recognized it as Satan trying to get in her head and keep her from being the prayer counselor she signed up to be.
In the end, it only made her "more determined" to be there.
"This is a night of destiny, not just for them," she said, standing at the back of the crowd, "but for me."
Against a velvet black sky, Franklin Graham read from Mark 8 in the Bible about how valuable each person's soul is to God. The problem is that our sin drives a wedge between us and Him. It restricts us from living the abundant life God has in mind for us.
A day earlier in Fayetteville, the first stop on the tour, a reporter asked Franklin Graham about the name of the tour. Where did the "decision" part of the Decision America Tour come from?
"Where do you stand before God? Are you ready to meet Him?" Graham responded. "Life is coming to an end for all of us one day, and are we ready to stand before God at that point?"
We can be, he said, by deciding to embrace God's ultimate expression of love for us—that is, sending His Son, Jesus, to cover our sins.
The good news? "He'll take that guilt and that shame and set you free tonight," Graham said Wednesday.
Prayer counselor Cindy Kittrell had the pleasure of leading two boys to Christ at the end of the night—one who's 5, the other who's 11. It was the 11-year-old who caused Kittrell to wipe tears from her eyes while talking to the boy, his mom and older brother.
Kittrell lost her 11-year-old daughter years ago to complications from a heart defect. She's grateful to know her daughter had Christ in her heart.
"To see children that age get saved, it really means something to me," she said.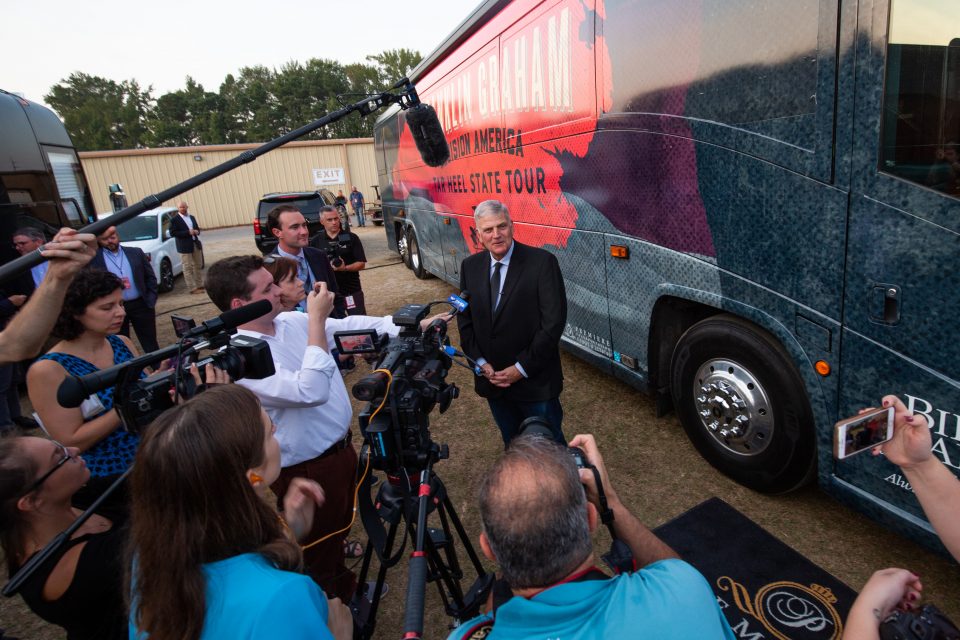 Cohens thinks back to a former neighbor who died of cancer. A cancer survivor herself, Cohens regrets not sharing the life-giving Gospel with her.
"That was part of my awakening," she said about her motive for learning to share her faith. "Why am I still alive? To share the Gospel."
As the Tar Heel Tour wrapped up in Greenville, Cohens prayed with a woman seeking reassurance in her relationship with Christ.
Sharing the Gospel isn't just Franklin Graham's job; Decision America is also a movement for Christians to be more intentional in telling people what Jesus has done for them.
"We gotta do this, and it's not as scary as you think it is," Cohens said. "It's fun!"
The Tar Heel Tour picks up Saturday in Wilmington, then it's onto Raleigh, Greensboro, Hickory, Charlotte and Asheville. Get info on each stop.