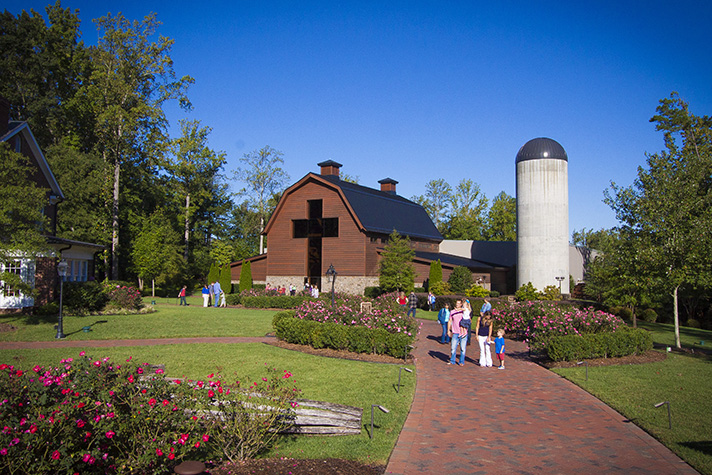 Hot summer days are drawing crowds to the Billy Graham Library as people look to have a good time with loved ones and find encouragement through The Journey of Faith tour.
Here are a few stories from recent visitors.
From Seoul to the Billy Graham Library
Brothers Daniel and Simon Yu decided to visit the Library while Daniel was in town from Canada. They were encouraged decades ago during Billy Graham's historic Crusade in Seoul, Korea.
An estimated 1 million people attended the final night of the 1973 meeting, and Daniel was merely a teenager in the midst of the crowd.
He remembered the "hunger to hear God's Word" across Korea.
"[There were] rows of people so hungry to hear the message … hungry to a new way," Simon recalled.
The men said they were touched by the Crusade and their faith was made stronger as a result.
Simon mentioned the bitterness between North and South Korea happening at that time and the change currently happening between the two countries today. He believes God has it all in His hands.
"God's in control of all the nations and leaders and He's in control of a new season of peace," Simon said.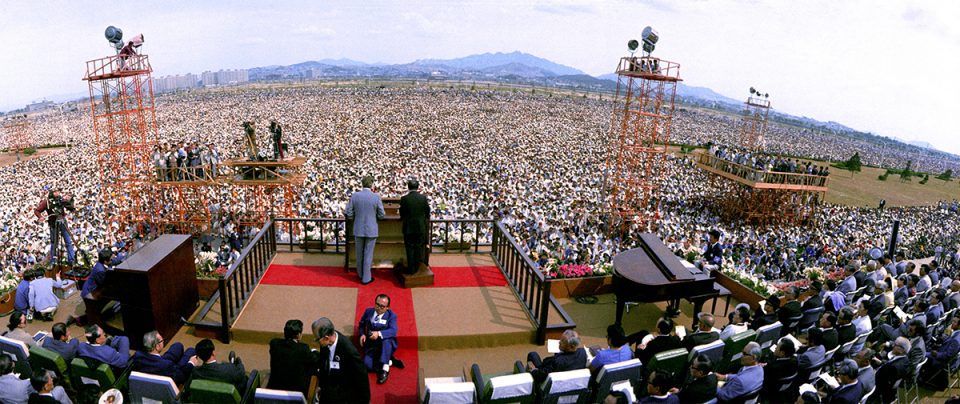 The brothers continued to follow the life of Billy Graham and were among those who watched his funeral from around the world. That's what led them to the Billy Graham Library.
Daniel smiled as he walked toward the entrance of the Library.
"Billy Graham was a great man," he said.
More Stories from Others
After experiencing The Journey of Faith tour for the first time, Connie Sisk was impressed by how personable Billy Graham was no matter where he went.
"Everybody was able to understand him," she said with amazement.
She and her husband Marshall came with their friend Carole Edwards, who invited them to spend a day together. Carole had been to the Library before, but still left rejuvenated.
"This brought back revival for us," Carole said with her hand over her heart. "It just brought back the closeness to God."
James Lopez, a resident of Palm Beach, Florida, was also inspired by the life of Billy Graham and his ministry.
"The life of this man changed the hearts of many, but [he] still sought God."
After his experience on The Journey of Faith tour, James left re-energized to step out in faith.
"We might not all be worldwide evangelists, but we still [have] friends and neighbors that need us to go out and share the Gospel," he declared.
You can also find encouragement at the Billy Graham Library. Plan your visit today.