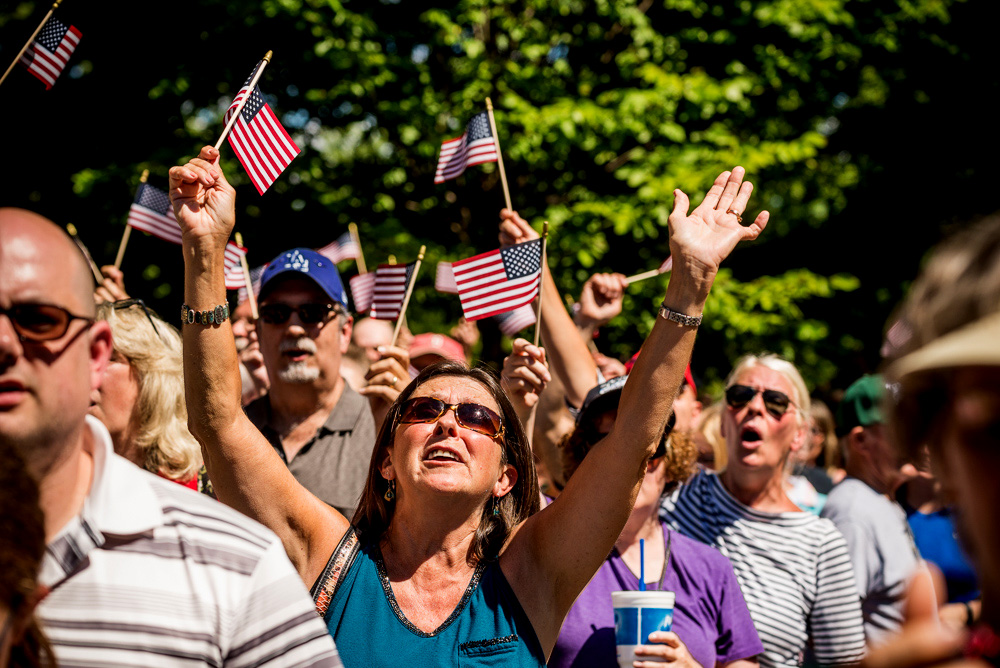 Guts.
With unprecedented laws being passed, persecution growing and political correctness at the forefront, Franklin Graham says this is what's lacking today—the boldness to take a stand for what's right.
"God's standards are being stripped," he told a crowd of 3,200 at the State Capitol Park in Augusta, Maine, on Tuesday. "Today, we need men and women who will honor God."
But not just on Sunday at church or at a prayer rally with other Christians—in everyday life and especially at the ballot box.
"[Our Founding Fathers] wanted us to be free to worship the God we choose, but they never intended for us to keep our faith out of government," Franklin Graham said. "When they went into the Capitol—they took their faith with them."
So why not take your faith to go?
That mindset is exactly what's driving the Decision America Tour, which made its 36th stop on Tuesday in Maine. At each prayer rally, you're sure to find someone accepting Franklin Graham's challenge to stand for Christ in everyday life and at the polls.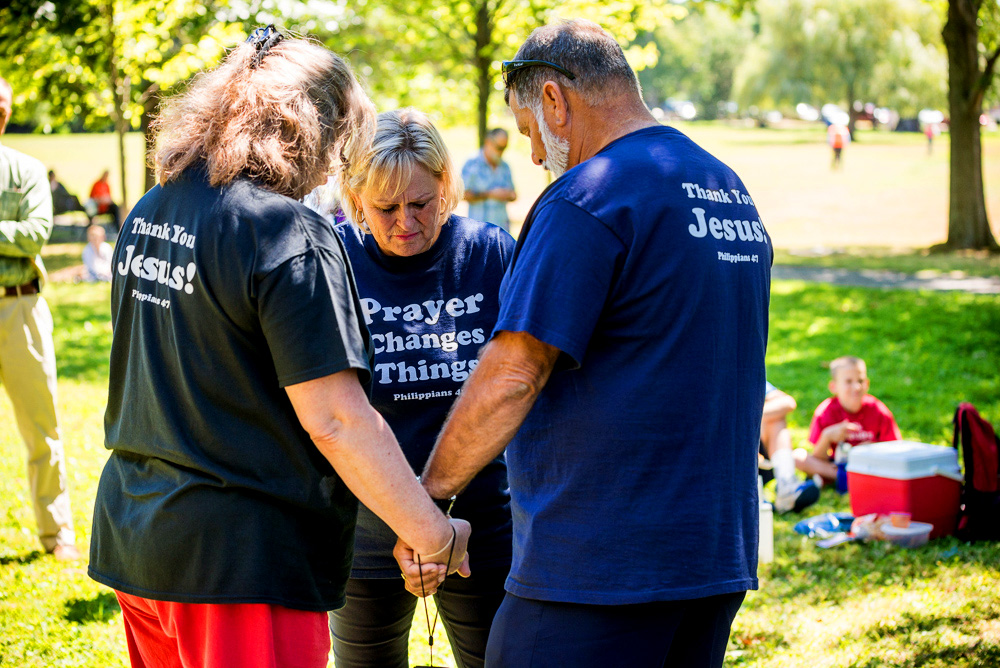 A Little for A Lot
Rather than celebrating their 38th wedding anniversary on a tropical island or with a special dinner, Peggy and Gerry Brown decided they'd follow the Decision America Tour to its next six stops, starting with Maine.
The couple lives in California, and their unconventional commemoration is driven by what they believe is an assignment from God.
"We want to be a part of encouraging America to pray because He's our only hope," Peggy said.
She first heard about Franklin Graham's effort to hold a prayer rally in every state capital around her birthday. When Gerry started making plans for her gift, he asked what she wanted.
"I said, 'I want to go see Franklin in Sacramento,'" Peggy recalled.
So they took their van with an American flag and "Prayer Changes Things" emblazoned on the side, stocked it with signs and bumper stickers stating the same message, and set out for their state's Capitol. That was in March.
Since then, they've raised $6,000 to purchase more paraphernalia with the simple message from 2 Chronicles 7:14. The couple even has thumb drives with print-ready graphics for pastors who need more signs and flyers than they have to give.
In addition to their prayer efforts, the Browns lead "U-Turn for Christ," a ministry helping recovering drug addicts and ex-convicts. With them in Maine was Dorene, who lives in Portland, Maine, with her husband and came through U-Turn about eight years ago, following 25 years in prison.
After roaming Capitol Park passing out stickers and postcards, Dorene came back with a $5 bill.
"We just got a donation!" she said with a shocked look. "That's not what we're here for, but people give because that's what they're about."
It's a small seed, but it will go far.
"A hundred and five more stickers we can get!" Peggy said.
And that's exactly how God can use us—when we do even a little out of obedience, He multiplies it with His power and goodness.
Breaking the Box
Peggy and Gerry, who's a pastor of 25 years, are a testament to this. Both used to do drugs, and Gerry was once a big-time drug dealer.
But, from past addictions to facing divorce at one point—"God turned our lives around through prayer," Peggy said.
We often downplay God by applying finite thinking to our problems, Gerry added.
"But God's much bigger than us," he explained. "The things that we put Him in a box about—He breaks out of.
"There's lots of concern [in our country], and there's good reason for it," Gerry continued. "But the beauty is that the One who created all things wants to have an intimate relationship with us."
And that relationship is built through two-way communication.
"Our part is to pray. His part is to speak to us through His Word," Gerry said. And then, "God takes all of our frailties and makes them as they should be."
Peggy and Gerry are off to Vermont, where the next Decision America prayer rally will be held on Wednesday.
"I wish I could go to all of them!" Peggy said. "God's lit a fire underneath my soul that I can't contain. I want to go all out, on fire for God.
And I'm going to."