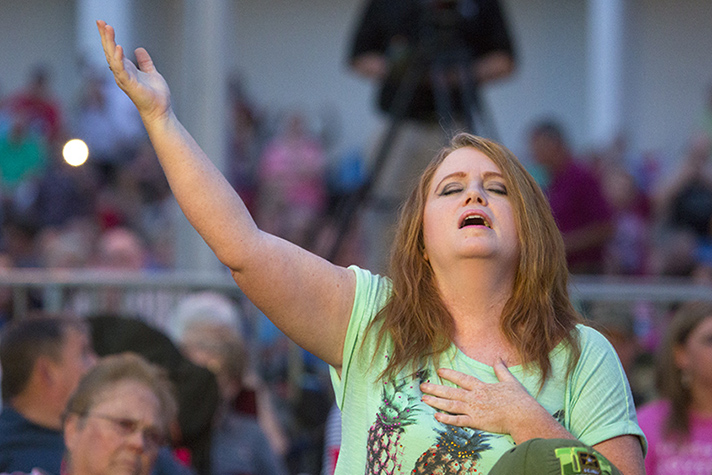 Smack in the middle of Tennessee's Music Highway sits Jackson, Tennessee, a crossroads for the 210-mile stretch of Interstate 40 between Memphis and Nashville. This part of western Tennessee is rich with history—a menagerie of country, blues and rock.
Friday night, music was again a familiar part of the social scene in Jackson's Fairgrounds Park, but this was more than a catchy beat or a song you can't get out of your head. This was heart-emptying worship at its finest.
"Holy Spirit, you are welcome here," thousands sang, arms raised toward an overcast sky.
"When are we ever going to get this opportunity again?" 24-year-old Haley Seaton asked at Friday's Decision America Tennessee Tour. Evangelistic events like this are more likely in big cities, she said, so she wasn't going to miss a chance to be part of one in her own community.
After visiting all 50 state capitals on last year's Decision America Tour, Franklin Graham decided to do it again this year, but with more time spent in each state and spread across multiple cities. First on the list: Tennessee, with stops in Chattanooga, Clarksville, Jackson and Memphis. He'll reach that last city on Sunday.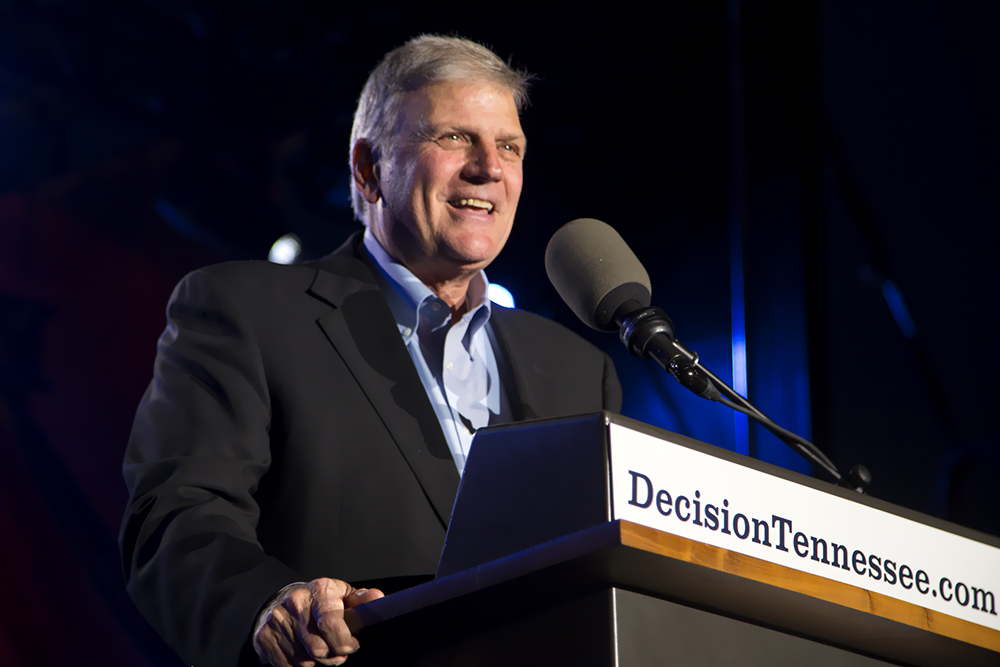 "Many Christians have lost holiness and purity in their own personal lives," Franklin Graham said, and now is the time to "wake up," to get back on track with God. Only Jesus Christ can fulfill, sustain and guide us in the right direction, he said.
Jesus "heals your soul and makes you whole before Almighty God."
Franklin Graham has long had a heart to see his country remember its Creator—for people to acknowledge God in their everyday lives and live as if He matters. That's the reasoning behind the Decision America Tennessee Tour—to saturate the state with Good News, calling Christians to pray for America while living out their faith in Jesus, and for non-Christians to seek God's will for their lives.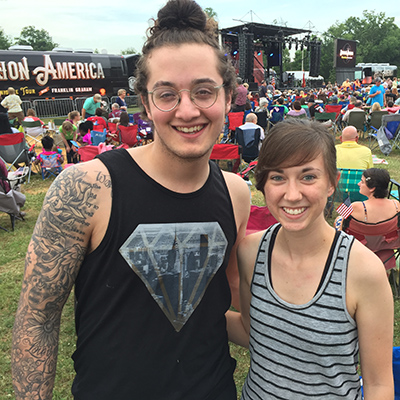 Seaton arrived early to Friday's event with her boyfriend, Aubrey Rodriguez.
It was encouraging to see so many people coming together for prayer and worship, Seaton said, and not because of some tragedy drawing them together but because they wanted to be there.
"It's a living your life out loud kind of thing," she said.
"[Religion] is almost a fad," Rodriguez added. "It's more of a thing to say than to do," he explained, but said he hopes to see Christians' faith begin to permeate every part of their lives.
So what does that look like exactly?
Rodriguez offered an example: As someone who works in customer service at Planet Fitness, he runs into the occasional difficult customer, but said he can be kind in return. When people take note, it's an open door to share his faith in a Jesus who tells us to do good to others.
That's exactly the kind of thing Franklin Graham hopes believers across Tennessee will do: look for opportunities to set an example and steer the country in a more positive direction.
As a pilot, he used a flight example, saying a plane that's even a couple of degrees off course can miss its target. It's the same with people; taking even one step away from godliness, letting in one little sin here or there, can get us off course with God.
"Sometimes you get yourself into storms … and you just gotta turn around," he said.
Singer/songwriter Jeremy Camp sprinkled the Gospel between songs before Franklin Graham took the stage.
"Jesus Christ has saved my life," Camp said. "I've faced my fair share of trials, … but I'd much rather have One who understands my pain, who understands suffering Himself, walk with me through them."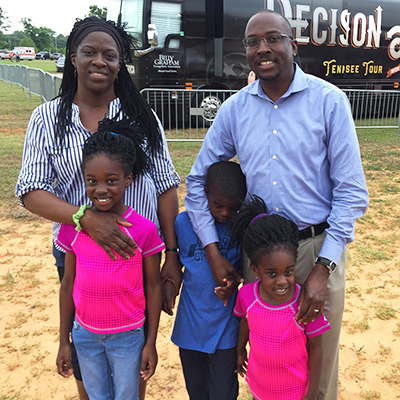 In the crowd of about 7,300 sat Folake Olumide with her husband, Tunde, and their three children, ages 4 to 9.
"We've been praying for this event for a long time," said Folake, who's part of a prayer group that's lifted up the tour for weeks.
"We want a revival in Jackson," she said frankly. And something like the Tennessee Tour—"this is huge."
In the parking lot, Folake said she noticed buses from surrounding towns and hopes the tour helps bring the towns closer.
Of course, there's an individual responsibility, too, Tunde added. Even he as one person can have a "righteous influence" on people around him as he serves Jesus Christ.
Seaton echoed those words minutes earlier.
"I want people to see the way I live and act and know that I am a Christian," she said.
The final stop on the Decision America Tennessee Tour is in Memphis on Sunday. If you have friends in the area, tell them about this free event.
Whether you live in Tennessee or not, you can be part of revival in America. Will you pray for your state?