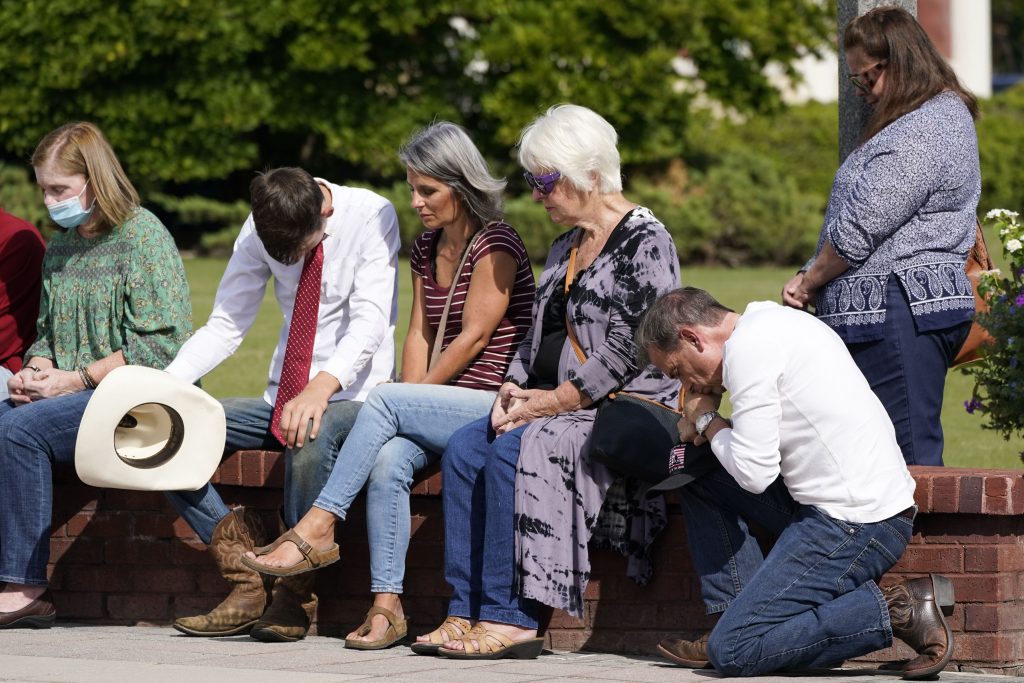 A team of about 10 crisis-trained Billy Graham Rapid Response Team (BG-RRT) chaplains is offering emotional and spiritual care to the heartbroken community of Collierville, Tennessee.
A gunman opened fire at a Kroger grocery store there on Thursday afternoon. Police say he shot 10 store employees and five customers, including a woman who died, before taking his own life.
The team of chaplains made the decision to deploy to Collierville, near Memphis, after meeting with the mayor, city manager, and leadership at First Baptist Church.
"The senseless act of violence that the Collierville community experienced is heartbreaking and has impacted a lot of people in that area," said Josh Holland, assistant director of the BG-RRT and Specialized Ministries.
"Our crisis-trained chaplains are deploying to provide emotional and spiritual care to the victims and their families, the first responders, and the entire Collierville community. We want them to know that God loves them and is with them during this time."
Anyone who would like to talk or pray with a chaplain can look for volunteers wearing blue BG-RRT shirts. The team will be based out of a large, red-and-black Mobile Ministry Unit marked with the ministry's logos.
In addition to the shooting deployment, teams of chaplains are currently ministering across several parts of Louisiana after Hurricane Ida caused widespread devastation.
The BG-RRT has also recently deployed to severe flooding in Middle Tennessee and Western North Carolina, wildfires in California, a COVID-19 field hospital in Mississippi, and to the site of the disastrous earthquake in Haiti.
Please join the chaplains in praying for the peace of Christ to be evident in the lives of those who are suffering.