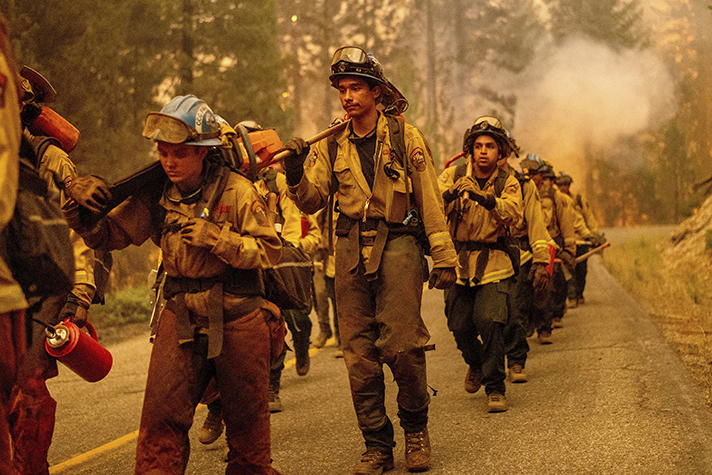 August 20 update: Billy Graham chaplains have been ministering in Colfax, California, in response to the River Fire. They now turn their attention a few hours north to Plumas County to reach those impacted by the Dixie Fire, which recently surpassed 700,000 acres burned. 
As wildfires burn through much of the West, the Billy Graham Rapid Response Team (BG-RRT) is serving in Colfax, California, in response to the River Fire, which destroyed 2,600 acres and impacted more than 140 buildings.
"The destruction left behind by these wildfires is heartbreaking and has left many people hurting," said Josh Holland, BG-RRT's assistant director. "Our crisis-trained chaplains will be available to share God's love and the peace that is found through Jesus Christ."
While the chaplains offer comfort and prayer to weary residents, Samaritan's Purse is deploying alongside them to sift through the ashes and help residents find any remaining belongings.
The team is also monitoring the Dixie Fire, the second-largest wildfire in California history. More than 1,000 buildings have been burned in the inferno and around 6,000 fire personnel are working to control the blaze.
The Dixie Fire is one of several major fires still burning in Northern California, marking an early start to fire season. The region is facing an extreme drought. Weather experts say the conditions are so difficult that a few of the fires could burn until being doused by late fall or early winter rains.
Last year, chaplains responded to wildfires in Santa Cruz and Napa, California, and Jackson County, Oregon. This is the fifth year in a row they've ministered to those who lost homes in a blaze.
"As the fires continue, our chaplains are praying for all of those who are impacted, including the firefighters who are risking their lives to help contain these fires," said Holland.
While chaplains minister as the hands and feet of Jesus, please pray for them and all those affected by the wildfires.
Do you know who to rely on in hard times? Know Jesus today.