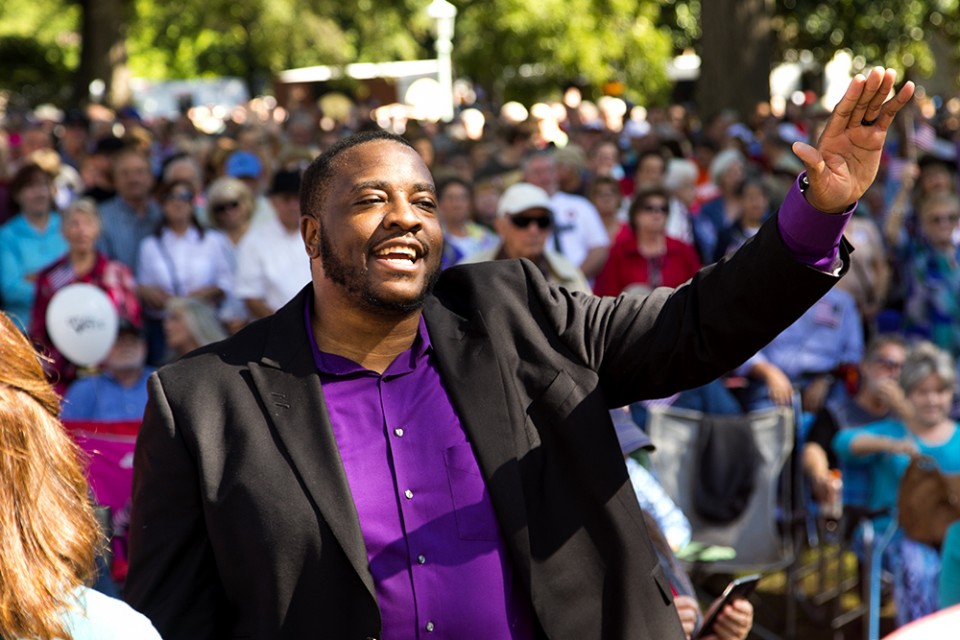 Do you believe in the power of prayer?
North Carolinians have been fervently calling on God ahead of October's Decision America Tar Heel State Tour. From North Carolina's coast to its Blue Ridge Mountains, many Christians attended community-wide prayer meetings in September.
These gatherings in eight North Carolina cities precede an evangelistic tour with Franklin Graham, president and CEO of the Billy Graham Evangelistic Association (BGEA). Along with a presentation of the Gospel, Christian artists Jeremy Camp and Dennis Agajanian will lead powerful worship. The Decision America Tour runs October 1–13, with stops in Fayetteville, Greenville, Wilmington, Raleigh, Greensboro, Hickory, Charlotte and Asheville.
"The most critical thing you can do is pray, pray, pray," said Franklin Graham. "The intercession of God's people is crucial if we are to see a return to the Biblical faith of our fathers, the faith that has guided and sustained our country for so long."
Prayer is vital if believers want God to move—to heal their city and its broken people.
"Christians need to pray for the lost and ask God to do something that we've never seen before in their city, something brand new, something life-changing," said Steve Rhoads, vice president of church ministry for the BGEA.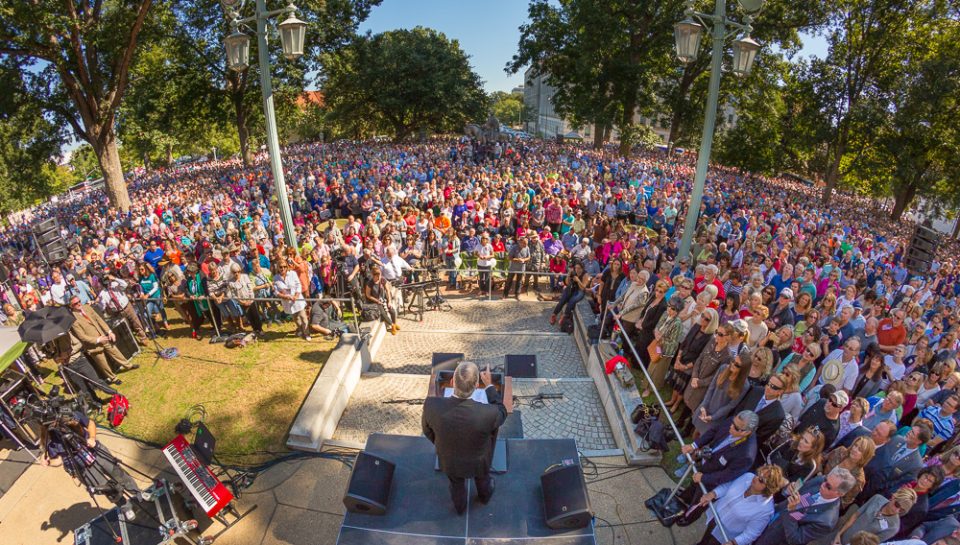 The Decision America Tour has been traveling across the United States since 2016, when Franklin Graham visited all 50 state capitals to lead Americans in prayer and call the nation back to God.
Since then, Franklin Graham has continued to travel to various regions of the country—most recently the Northeast—to tell people the Good News of Jesus Christ.
>>Watch this video from the 2016 Decision America Tour across America.
The evangelist will also visit several cities across Florida next January on the Decision America Sunshine State Tour. The tour will stop in Jacksonville Beach, Plant City, Panama City Beach, Key West, Boca Raton and Fort Myers.