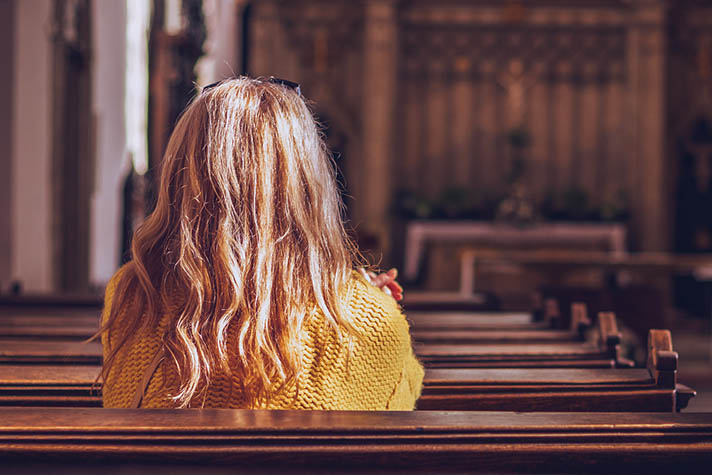 A majority of people living in the Bible Belt are Christians. True or false?
False.
Just because there's a "church on every corner" doesn't mean they're all full on Sundays. Or that the people inside are born again believers.
Apathy toward God in this region has increased substantially. Moreover, some people's indifference to Christ has become flat-out rejection. In North Carolina alone, more than 40 percent of people doubt or reject Jesus' divinity.
It's true that the Tar Heel State has many transplants from up north, the West Coast and other places often said to be more secular. But Steve Rhoads, vice president of church ministry for the Billy Graham Evangelistic Association (BGEA) in Charlotte, North Carolina, doesn't believe that can account for the level of apathy in the Bible Belt.
"I think it's because the South can be full of people who consider themselves to be Christians, but they're not born again," he explained. "They've never been saved.
"There are people who are born and raised [in the South] and have gone to church all their lives," he said. "Are they saved? Are they born again?"
>> What does it mean to be born again?
For those who do identify as Christians in North Carolina, more than one-third don't practice their faith, according to the Pew Forum Religious Landscape Study. In other words, they're not reading God's Word or spending time with other believers.
Remaining Decision America NC Tour Stops
Charlotte
Saturday, October 12
4 p.m. – PNC Music Pavilion
Asheville
Sunday, October 13
4 p.m. – U.S. Cellular Center
Indifference toward God and a rejection of His standards are two reasons Franklin Graham first took the Decision America Tour to all 50 states in 2016. The free one-night evangelistic events call believers to pray for their city, country and government leaders. All stops include an opportunity to make a decision for Christ.
Now, Graham is in the middle of the Decision America Tar Heel State Tour. He's already shared the Gospel in six cities across North Carolina—Fayetteville, Greenville, Wilmington, Raleigh, Greensboro and Hickory—and has two more to go this weekend. Christian artists Jeremy Camp and Dennis Agajanian are also leading powerful worship.
>> Read stories and see photos from the first five Tar Heel State Tour stops.
In each city, BGEA works with local churches to hold evangelism classes and citywide prayer meetings. Not every church is open to promoting the tour to their members and the community. For Pine Valley United Methodist Church in Wilmington, North Carolina, though, it was a natural fit.
"We saw what the goal of this tour was, and that definitely matches our vision—to connect hearts with Christ and one another," said Pastor Tim Reaves.
He's been especially inspired by BGEA's evangelism training and the citywide prayer meeting his church hosted. And he's pleased to know that people who commit their lives to Christ at tour stops will continue to be discipled afterwards. Those who decide to make Christ part of their lives are connected with local Bible-based churches. There, they can grow in their faith and be encouraged by fellow believers.
Pastor Reaves, who is passionate about evangelism, shared statistics that paint a bleak picture. Out of about 120,000 people in the Wilmington area, 90,000 aren't connected to a church.
"The harvest is plentiful," he offered.
"[The Decision America Tour] is nothing but a win-win for churches," Reaves said. "It's not about politics. It's about evangelism and introducing people to Jesus Christ. I see every church benefiting from more people coming to know Jesus Christ, and that's what this Crusade is all about."
Find peace with God. Pray now.