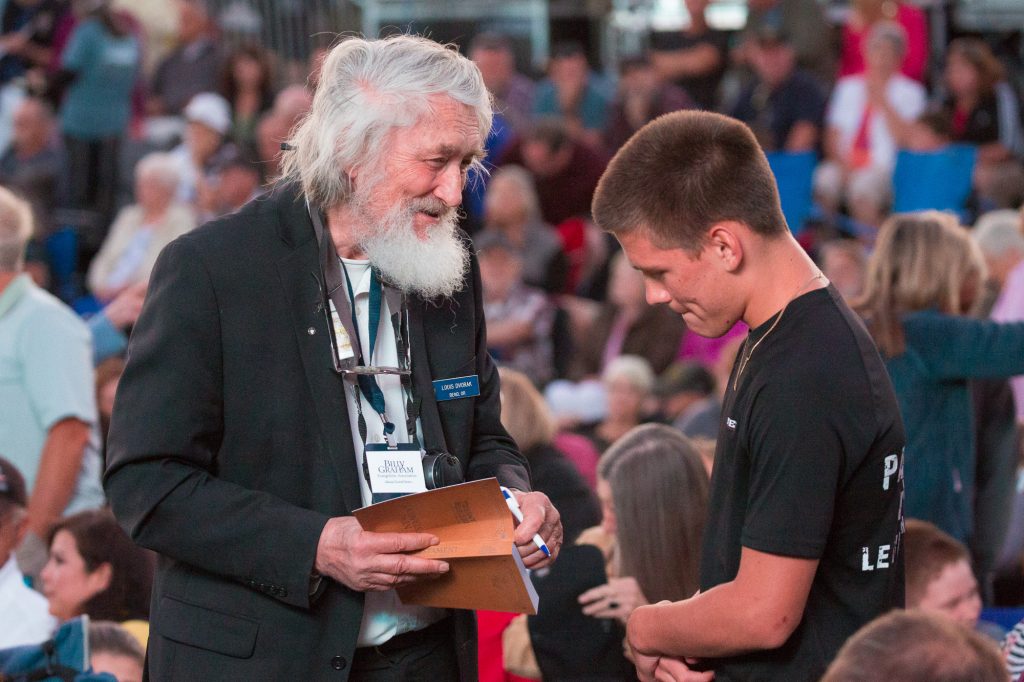 The natural beauty of Bend, Oregon, on Friday night seemed the picture of perfection.
A slight breeze, blue skies, waning sunshine and a mountainous backdrop created a peaceful atmosphere at Christian Life Center's Life Amphitheater of Bend.
>> See photos from the Pacific Northwest Tour in Bend.
Lawn chairs and blankets dotted the grassy outdoor grounds, which was filled to capacity as an estimated 5,100 people gathered for the second stop of the Decision America Pacific Northwest Tour.
The popular Central Oregon destination is filled with adventurers searching for the remedy to an inexplicable longing in their souls. A longing that can only be satisfied by Jesus Christ.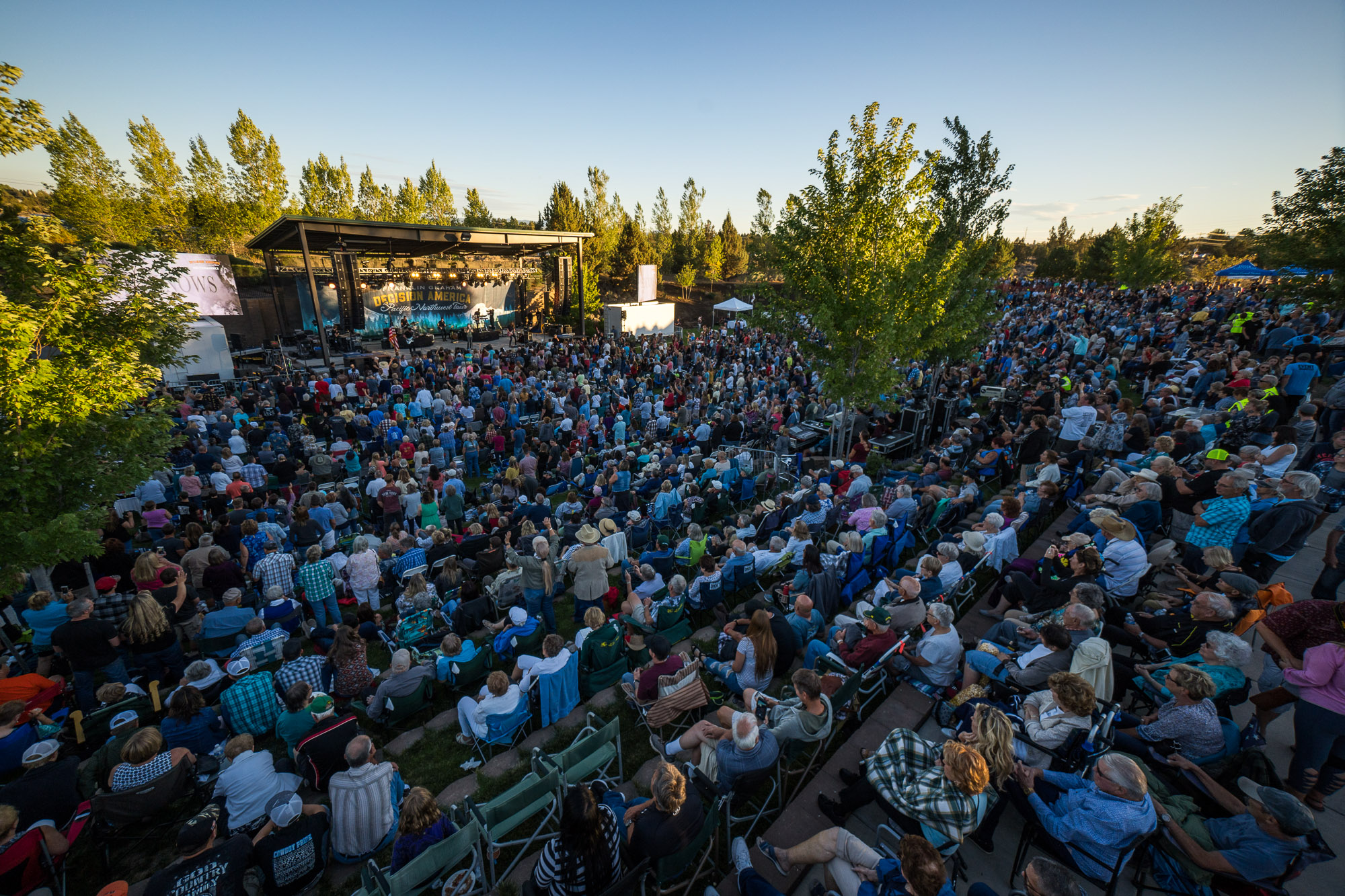 "I think nature is people's church here," Chris Nelson explained.
After living in the outdoor enthusiast's hot spot for 33 years, she's noticed visitors and residents alike rarely appreciate anything more than the mountains, lakes and trees.
"They don't associate God as the Creator," she said. "A lot of people are searching and looking in the wrong places."
In agreement was JoAnn, who's lived in the area since her birth at Old Bend Hospital in 1934. The 84-year-old has witnessed a radical change in the area and an increasing need for the truth of the Gospel.
"A lot of [new people to the area] see nature as spiritual. … I'm hoping this event helps those people to realize what they need is Jesus."
With the abundance of self-help remedies, hip restaurants and breweries, and year-round outdoor activities in Bend, the large tourist population has no shortage of options for temporary satisfaction.
Even Dennis Agajanian and Jeremy Camp, who performed Friday night, expressed their awe of the beauty around them. But they also used their talents to praise the source of that beauty.
"Anything in this world besides Jesus Christ will leave you empty," Jeremy explained in between songs to the multi-generational crowd. "People are crying out for hope, and they need to see Jesus."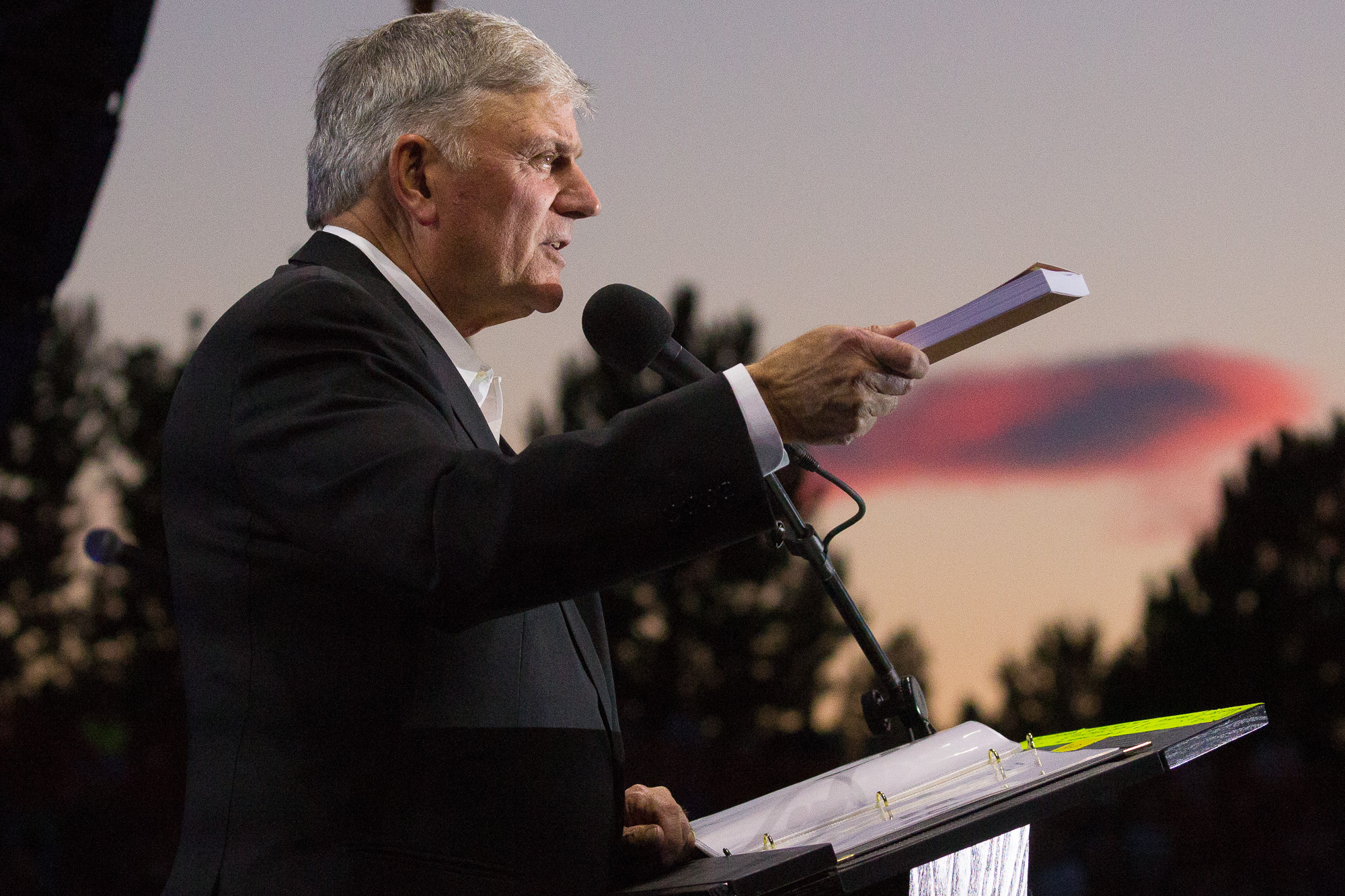 On stage at the Life Amphitheater of Bend, Franklin Graham explained Jesus Christ is the only true source of beauty, hope and freedom.
"He wants to set you free from sin tonight, but the only way that will happen is through Jesus Christ," he said.
Franklin shared the story from Daniel 5 of King Belshazzar's idolatry and Daniel's purity. When handwriting on a palace wall interrupted the king's reckless party, Daniel had a chance to explain God's message and rebuke Belshazzar for his sin.
Franklin explained that idolatry continues today, as modern culture prioritizes sports, celebrities and relationships over God.
"God hates idolatry," he said emphatically. "We need young people today to purpose in their heart to being morally pure."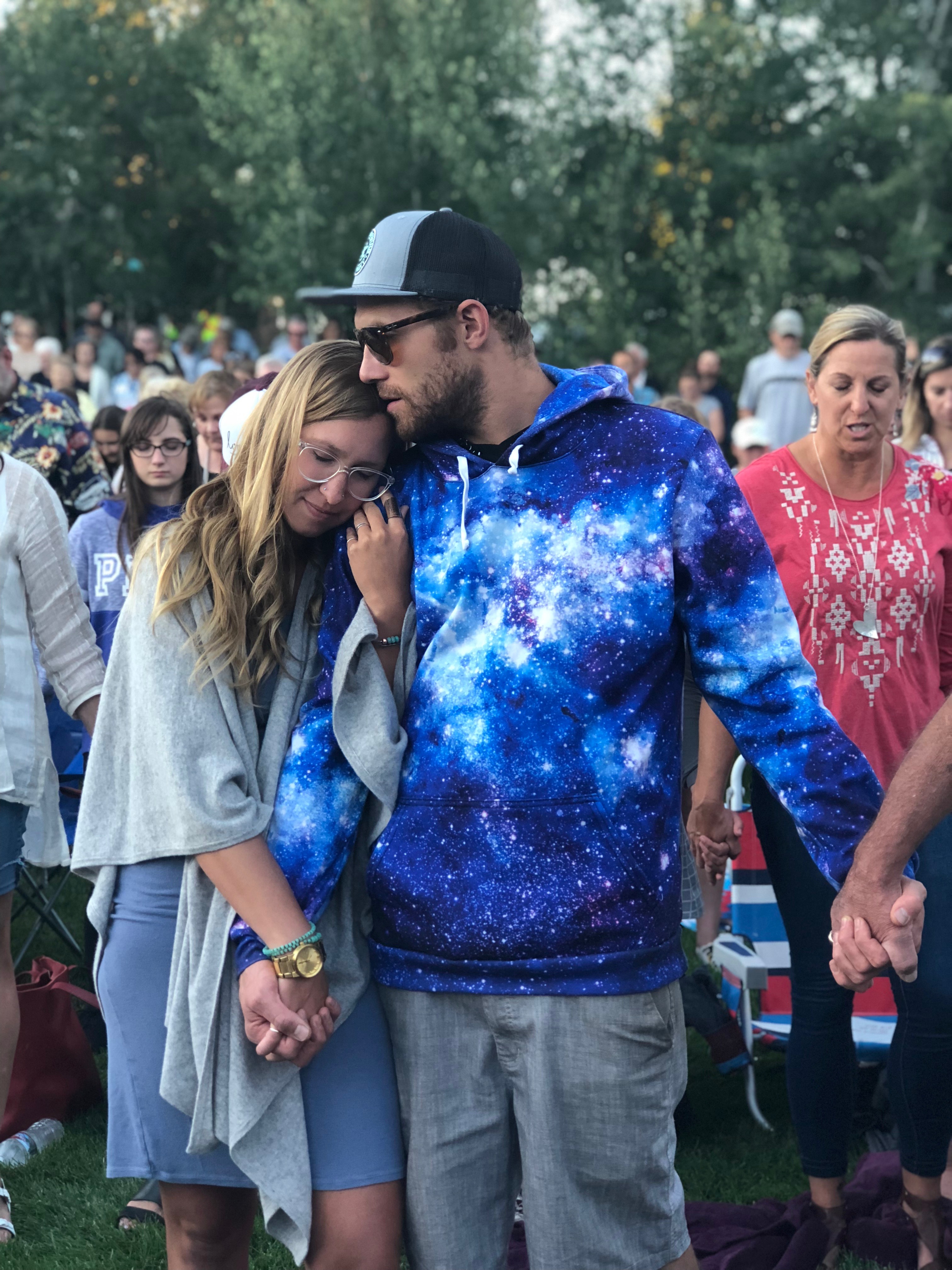 Providentially, that message was just what Nick needed to hear.
Invited by his parents to the prayer event, Nick didn't have any great expectations.
"I didn't really know what to expect," he remembered telling his girlfriend on the drive over. "I have always been a believer, but I've always sort of pushed it away."
God used the Decision America Tour to remind Nick he didn't need a belief, but a relationship. As the young man stood in response to the invitation to accept Christ, "I just felt it in my heart," he said.
"I felt like I needed to stand. … I feel filled with joy."
Nick wasn't the only young person to make a decision.
Marysia, 17, moved from Poland to Bend two weeks ago with a desire to follow Christ, but no spiritual mentor to answer her many questions.
Little did she know that Chris Nelson, the local resident of 33 years, had been praying for months that God would use her in the life of an individual at the Tour event.
God answered the prayers of both Marysia and Chris when He brought them together Friday night.
"I was just praying for God's guidance," Chris said.
She exchanged phone numbers with the teen and made plans to talk through Marysia's faith questions in the days and weeks to come.
"I know what a difference Jesus has made in my life," Chris said. "The transformational power through the Holy Spirit is wonderful."
As the sun set Friday night, the once blue sky turned black, the mountains faded out of view and a Pacific Northwest chill entered the air. But as the natural beauty of Bend became less visible, the lasting beauty of softened hearts surrendered to the Creator took center stage.
Will you please join us in praying for those who realized their need for Christ in Bend?