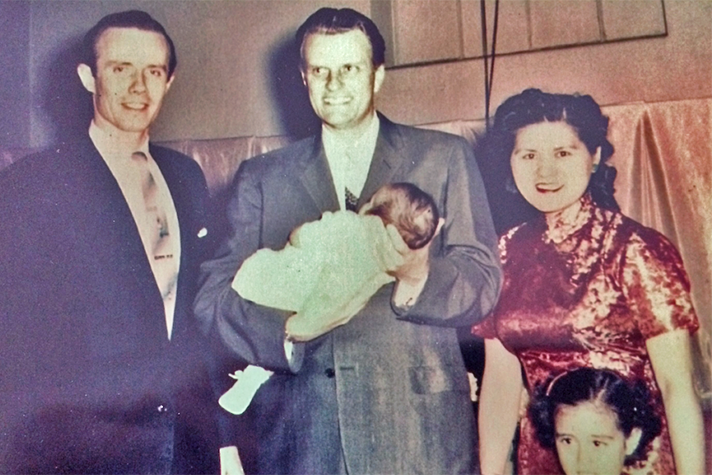 "It's amazing that you should call at this very moment. I'm sitting right beside my bed reading Billy's Just As I Am—his autobiography."
Sixty-two years after meeting Billy Graham, Reverend David Head still reminisces on their friendship. The two met at Graham's 1957 New York City Crusade.
Head was pastor at Grace Baptist Church in the Big Apple when he agreed to serve at the Billy Graham Evangelistic Association's outreach. For 16 weeks straight, nearly 2.4 million people attended the meetings and more than 61,000 made decisions for Christ.
>>Watch Billy Graham's sermon from Yankee Stadium.
Every night Head looked on as thousands jammed Madison Square Garden. Billy Graham's ministry was growing and Americans were curious to see this young, vibrant preacher in person. Head's role was to support prayer counselors who met with people responding to Billy Graham's invitation to receive Christ.
Afterward, Head would train prayer counselors assigned to the phones on how to respond to spiritual questions.
In short, he was committed.
One night that summer, Head was volunteering when someone suddenly ran up to him. "David, your wife just had her baby!"
"I kind of rushed out of there that evening," he laughed.
Not long afterward, Billy Graham stood in Madison Square Garden with the baby boy in his arms, dedicating Daniel Graham Head to the Lord. "It's one of the highlights of my wife and I's lives," Head recalled.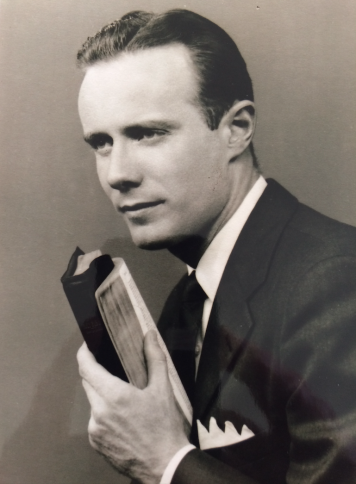 He accompanied the evangelist practically everywhere he went during the four-month Crusade, including time with Billy and Ruth Bell Graham during a summer outing on Long Island. After enjoying some time on the beach, they picked up paddles and played ping-pong. "He was a better preacher than he was a ping-pong player," Head joked.
He also visited the evangelist in Montreat, North Carolina. "That was a great blessing to me to be able to visit Billy in his own home on top of the mountain."
Head's favorite memory, though, involves then Vice President Richard Nixon as some 100,000 people packed Yankee Stadium for what was intended to be the final day of the 1957 New York Crusade. The event was extended for weeks afterward because of the positive response.
"When the time came for Billy to go out, he and the vice president when through the Yankee players' seating area and stepped out on the grass toward first base. The moment the crowd saw Billy come out, there was a tremendous roar and clapping to show their appreciation for Billy.
"I'm one yard behind them and I personally heard Dick Nixon say to Billy Graham, 'This is certainly a tremendous tribute to you.' Billy's response of five words has been a hallmark of my life ever since. I heard Billy turn to him and say, 'Not to me, to God.' Those five words have stayed with me until this day."
In years following, Rev. Head supported his friend by attending BGEA Crusades in London and the United States. He remembers his four-year-old son standing patiently behind the evangelist with arms crossed, waiting to meet the man who had dedicated him.
Those times of serving with Billy Graham and watching him share the Gospel influenced Head's own preaching. "I was oftentimes holding an open Bible," he said. "My congregation began to notice that I preached with more power. I'm thankful for that."
Now 93, Head shares the love of Christ with others at the Overland Park, Kansas, nursing home where he and Frances, his wife of 70 years, live. Thinking back to his friendship with Billy Graham, he got choked up. "Billy and his ministry have been the biggest blessing of my entire life," he shared.
Nevertheless, just as Billy Graham kept his perspective and focused on sharing God's love—Head does too.
"I don't worship Billy," he made clear. "But I love him dearly."
Have you made a decision for Christ? Pray now.