When Emily Elliott's husband asked if she'd like to attend the Billy Graham Crusade at Madison Square Garden in New York City, she wasn't exactly bubbling over with enthusiasm.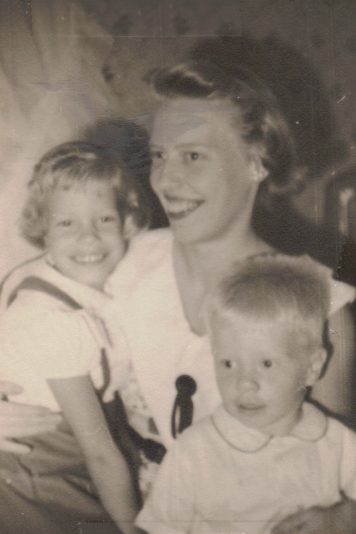 But it was 1957, and the young wife and mother couldn't pass up on a rare night out in the Big Apple—especially when her husband offered to take care of the kids for the evening.
"For a housewife, that's a great opportunity!" Emily said.
So she left their three young children in the care of her husband, George, and boarded a bus for NYC.
As the one- and two-story buildings of her North Jersey community gave way to the glass-and-steel high rises of Manhattan, Emily couldn't stop thinking about how George had seemed so different since he attended the Crusade a couple of weeks ago.
"On the way I thought, 'Something happened to him. He did something.
'And he better not think I'm gonna do the same thing.'"
'My Goodness!'
The story of Emily's night in New York begins many years earlier. She grew up in northern New Jersey and says her church taught its members that doing good deeds was the way to get into Heaven.
"So that's all I knew," Emily said.
After she got married and had children, she and George moved to a new town. They thought it would be a good idea to find a Sunday School class for their oldest daughter, but they weren't too interested in church themselves. So George would drop their daughter off at a local church on Sunday mornings and come back to pick her up later.
One morning, a man invited George to attend. He decided to give it a try, and he liked it. Soon he was a regular at the adult Sunday School class, taught by a retired Baptist preacher.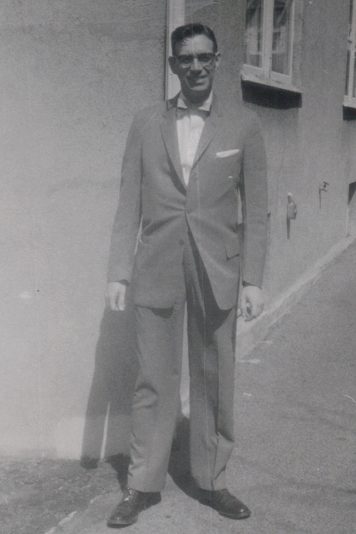 "Then Billy Graham came to New York," Emily said. "And they decided to send a bus over to New York City. And my husband said, 'I think I'd like to go.'"
That night in May 1957, George heard the Gospel—that Jesus Christ had died to bridge the gap of sin that has separated us from God ever since the first humans turned their backs on Him.
George discovered he was a sinner who did not live up to God's holy standard, and—contrary to what he had been taught in the past—all the good deeds in the world would never be enough to get him into Heaven.
He listened as Billy Graham told him and thousands of others that Jesus is the way, the truth and the life, and that when He died and rose from the grave, He paved the way to Heaven.
That night, toward the beginning of what would become the longest Crusade in the history of the Billy Graham Evangelistic Association, George went forward to accept Christ as his Savior.
"And he came home from the Crusade, and he had gotten a Bible … and he began to open his Bible and read to me," Emily recalled. "And I thought, 'My goodness!'
"I respected the Bible, but we didn't go around reading it."
What Happened in the Garden … and the Living Room
Emily didn't understand what her husband was trying to share with her, but a couple of weeks later, she had the chance to see for herself
"The trip over on the bus was exciting because I liked to go to New York City," Emily said. "The crowds and going into the Garden was just so—I guess I was a little in awe and maybe even a little frightened in such a large crowd."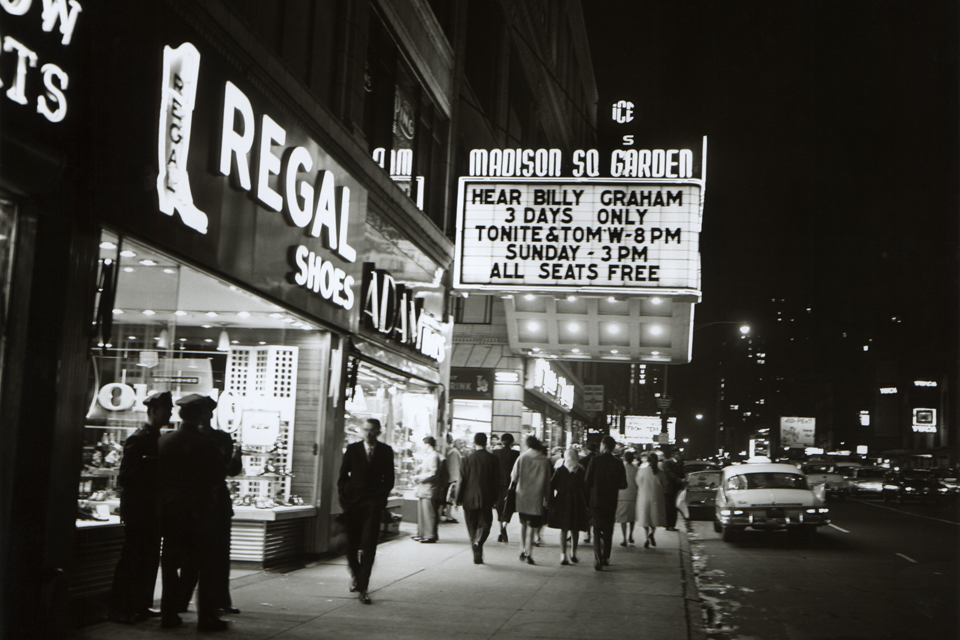 She was one of more than 2.3 million people who saw Billy Graham preach in NYC between May 15 and Sept. 1, 1957. Millions more watched the live television broadcasts on Saturday nights.
Emily remembers the beautiful music. That summer, George Beverly Shea, Ethel Waters and a great Crusade choir filled the arena with their voices, and the song "How Great Thou Art" found its way into the hearts of the American people.
And then there was the preaching. Emily can't remember exactly what Billy Graham said, but she easily recalls what happened as he closed out his Gospel message with an invitation to come forward to publicly accept Christ.
"I thought, 'Oh, here it is. I'm not doing this.'"
Still, she bowed her head respectfully as a prayer began, and she couldn't quite believe what happened next.
"It was almost as if there was someone there pulling on my collar, urging me to do something," Emily said. "I just couldn't sit still."
She decided to get out of her seat and go forward to receive Jesus as her Savior, just as her husband had done.
"So even though I went there kicking and screaming, the Holy Spirit really moved," Emily said.
Years later, she learned something else about that night from her daughter, who was 6 years old when Emily and George accepted Christ.
"She said, 'I remember that night, Mom. I got out of bed and went into the living room, and Dad was kneeling down by the couch and he was crying … and he was praying for you.'"
Sixty Years Later
After the Crusade, the whole family started reading the Bible and learning about God. George went to seminary to become a pastor, and he and Emily traveled across the country planting churches and serving the Lord as missionaries.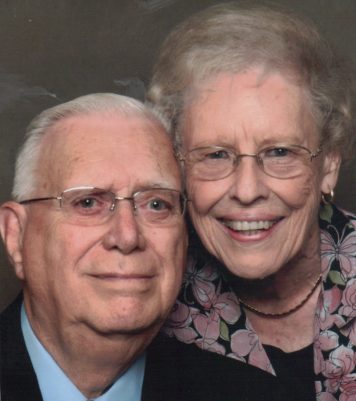 Their three children are all Christ followers, and Emily says many of her six grandchildren and 15 great-grandchildren are saved as well.
George "graduated to Heaven" three years ago at the age of 91, after 66 years of marriage. Emily will celebrate her 90th birthday on May 18. "And I'm still a missionary!" she said. "I've been saved since 1957."
Life has been full of blessings, but it's had its sorrows, too. Emily's oldest daughter has cancer that has paralyzed her. Emily lives right next door in Fairmont, North Carolina, and gets to spend time with many of her great-grandchildren. And she is still working, sharing the Gospel with children at an after-school program.
"Praise the Lord, I'm in good health, and I can still drive and get around," Emily said. "So as long as the Lord enables me to do these things, I figure, that's what I'll do.
"And we've seen the Lord work in so many ways."