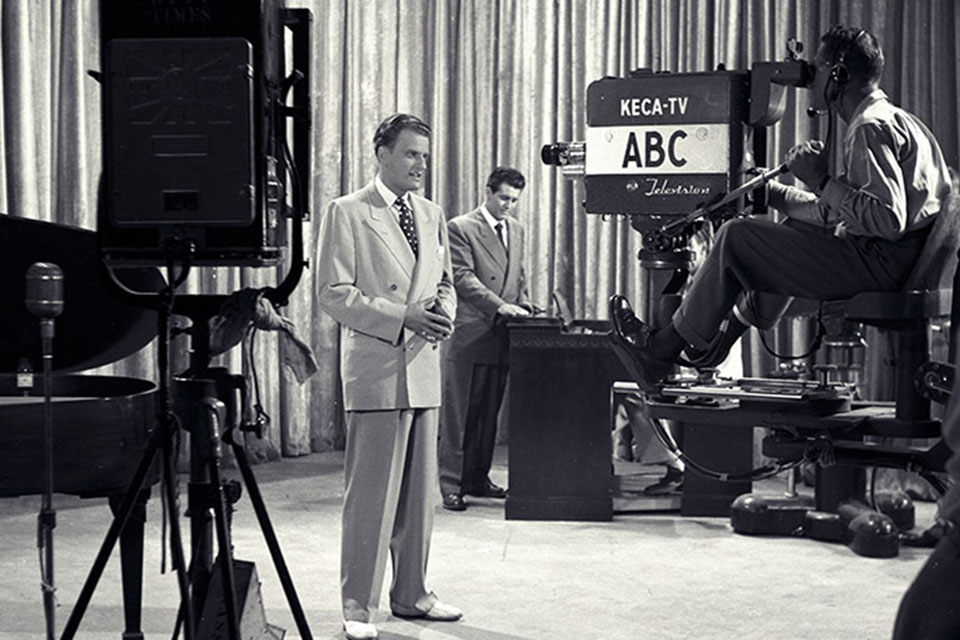 "And I am sure of this, that he who began a good work in you will bring it to completion at the day of Jesus Christ." —Philippians 1:6
Bruce DiSarle was in a pretty low spot decades ago as he picked up the remote control and sat on his apartment couch in New York. He hadn't slept for three days. Clinical depression coupled with odd jobs meant bouts with insomnia. This one was the worst he could remember.
So he turned on the television. Billy Graham was on the screen talking passionately about God's love.
Bruce doesn't remember exactly what Mr. Graham said, but the evangelist had his full attention.
"At some point, he looked into the TV camera and said, 'You out there, stand up in your living room if you need to and come to Christ,'" Bruce shared recently. "I did. And I physically felt a weight come off me.
"All the oppression and I'm sure depression. … Instinctively, I knew that this is what I had been looking for."
Bruce wasn't raised in church, and his only real brushes with Christian values had been through the street preachers he encountered in his hometown of New York. His dad was Roman Catholic and his mom was Jewish. Neither of them pushed their religion on him, although he does remember going with his dad to Catholic Mass, which at that time was still conducted in Latin.
The baby of the family, Bruce was drawn in by the world around him.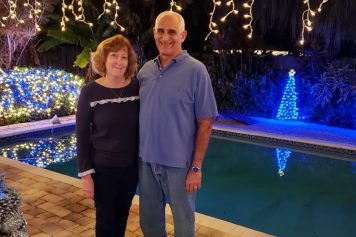 "I was a child of the 60s and adopted all the counter-culture type thinking of the 1960s," Bruce said. "I wasn't necessarily a hippie, but I did go to Woodstock. About when I was 15 years old, I started to get involved a little bit with drugs."
His recreational use escalated until he had an epiphany as a 20-something college student.
"I started realizing, 'Boy what have I done to myself,'" Bruce said. "My life had changed a lot."
He quit drugs and gave up old friends. But at the same time, other critical connections vanished. His brothers fell on hard times and weren't around. His parents moved to Florida. Bruce lived in his family's home and finished college, but he was alone.
"Pretty much my life was going nowhere," said Bruce, who during this time would receive a diagnosis of schizophrenic suffering with acute depression.
He took a short break from Brooklyn College before returning and graduating. He even made an A in calculus, but good grades aren't the only requirement in the real world. Mental health issues made it difficult for Bruce to hold a job. Odd hours triggered insomnia and, after being awake for three days straight, he flipped on his television hoping to be lulled to sleep.
That's where he saw Billy Graham pleading with folks to turn to God. Bruce had never heard that before, but it was exactly what he wanted.
From that point forward, his life changed course. Bruce felt free from his mental health struggles, and he wanted to start anew. So he moved from New York to join his family in Florida. He found a church home and went back to school, this time for his teaching degree and wound up teaching at the school the church ran. Part of the instruction required students to memorize Bible verses.
"Talk about being washed by the Word," Bruce said. "Here were these first graders to 12th graders saying Bible verses to me. It was a wonderful experience."
But some time later, he was ready for another life change. Bruce began working for the U.S. Post Office, where he's been a letter carrier for the last 36 years. During that time, he met his wife LuAnn. The happy couple served with their Fort Lauderdale church at the Billy Graham Crusade in Puerto Rico a year after their wedding.
It's been a full life for Bruce, who can't imagine walking without faith. He's grateful for Billy Graham's initial influence in his life and his ongoing ministry—so much so that he gave his son the middle name Graham to honor the evangelist. Bruce also decided to include the Billy Graham Evangelistic Association (BGEA) in his retirement plan. His primary goal was to give back to the Lord, but he also believed it was a good investment.
"I thought the organization itself has been so honorable and has such a sterling reputation," he said. "It's something I knew would be around for a long time."
Today, Bruce holds fast to Philippians 1:6. He's set on that promise that God will complete the work He started in Bruce's life. After all, Bruce says, "The Lord found me."
"If you don't have the Lord, then where is your hope?"