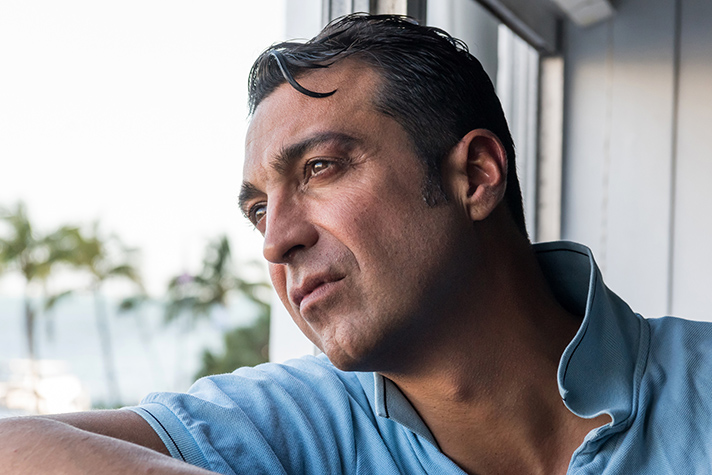 As a Syrian man in his early 50s, Tamer* has watched more than one terrorist group rule his area of the country.
Is peace even possible? he wondered.
In his search for answers, Tamer came across the Salam Maa Allah Facebook page, part of the Billy Graham Evangelistic Association's (BGEA's) Arabic ministry. There, he could read posts in his native language about how to have ultimate peace with God. He could also connect confidentially with one of nine trained BGEA Arabic volunteers via Facebook Messenger.
He told a volunteer named Khaled* that he was living in a "whirlwind of contradictory ideas about religion and humanity." He and a friend had approached Christians before with a genuine interest in wanting to know about Jesus Christ, but said they weren't taken seriously.
"I felt deep frustration when I talked to some of the Christians that I knew," Tamer wrote. "They looked at us with doubt and ridicule."
Though his past attempts at learning about Jesus fell on deaf ears, this interaction was different. Khaled was eager to help this searching man find what he was looking for.
The two messaged each other back and forth as Khaled explained the truth of the Gospel and God's plan for humanity.
"This is the truth that I was looking for since I was a college student," Tamer told him, expressing a desire to commit his life to Christ. "I'm looking for inner peace and rest, and believing in Jesus will give me that."
Of course, being a Christian in his part of the world can come with a high price, and Tamer was understandably hesitant. He confided in Khaled the obstacles that he faced and his fears of being executed for believing in Christ.
Khaled, a Christian who comes from a Muslim background, walked through each obstacle as the pair continued their conversation on Facebook Messenger. After some time, Tamer was ready to accept Christ. He prayed along with Khaled, asking Jesus for forgiveness of his sins and asking Him to be the center of his life.
"Thank you my friend for giving me so much of your time," Tamer told Khaled at the end of the online chat.
Khaled sent Tamer a link to an Arabic discipleship course so his new brother in Christ can grow in his faith. Tamer has already shared a prayer of salvation with his friend who is also seeking truth.
*Names changed to protect privacy.
Do you know an Arabic speaker with a heart for sharing the Gospel? Tell them how they can be part of BGEA's online Arabic ministry.
Salam Maa Allah translates to "peace with God." Do you have that kind of peace—the same peace Tamer found?