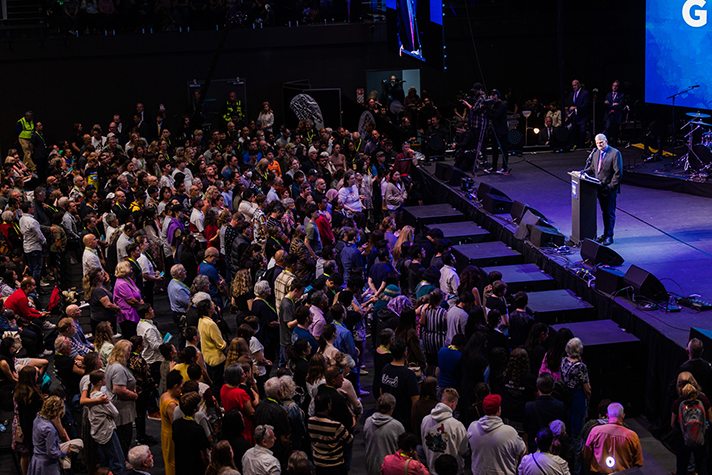 On Queens Wharf in Wellington, New Zealand, many met the King of kings at TSB Arena Wednesday.
"He's right here in this arena tonight if you're willing to call on His Name by faith," Franklin Graham shared on the second stop of his New Zealand God Loves You Tour.
"We've all sinned but there is hope because there's Jesus," he shared.
Those who chose to follow Jesus Christ Wednesday painted a picture of what the Bible says in Revelation 7:9 about Heaven—with many tribes, peoples, and languages represented.
A Muslim couple and a Chinese boy were among those who responded to Franklin Graham's Gospel invitation.
>>See photos from the Wellington stop.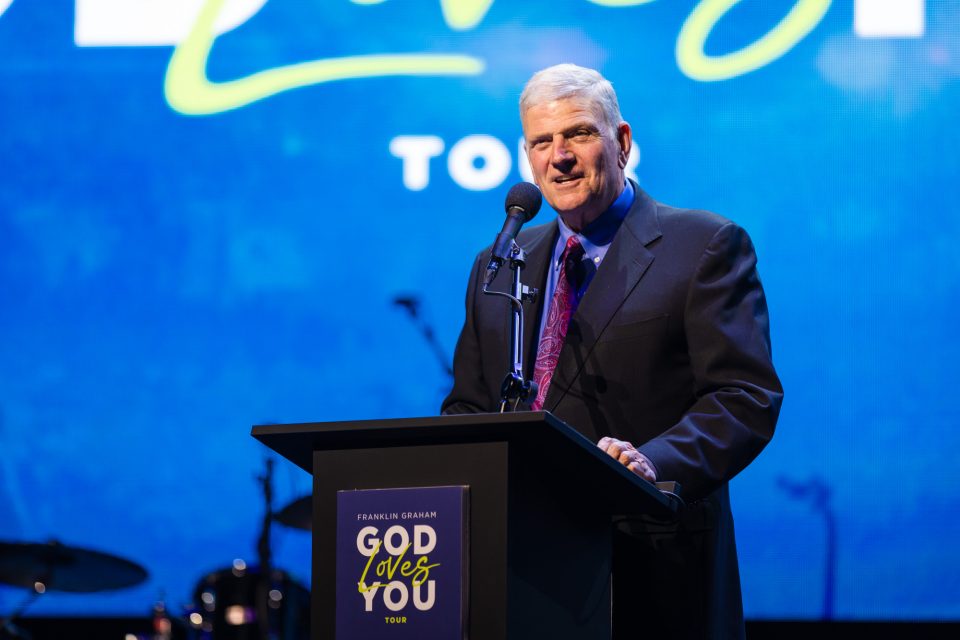 This message of God's love and salvation is the sole reason for these one-night evangelistic events on this island nation.
Starting in Christchurch and continuing in the capital city of Wellington, the tour will make a final stop Saturday in the nation's largest city, Auckland.
In Wellington, the crowd of thousands stood and joined musical artist Jeremy Camp, powerfully singing in unison, "He loves you, He loves you, He loves you."
"God has a plan and a purpose for you," shared Camp. "He has intricately made you, each and every one of you."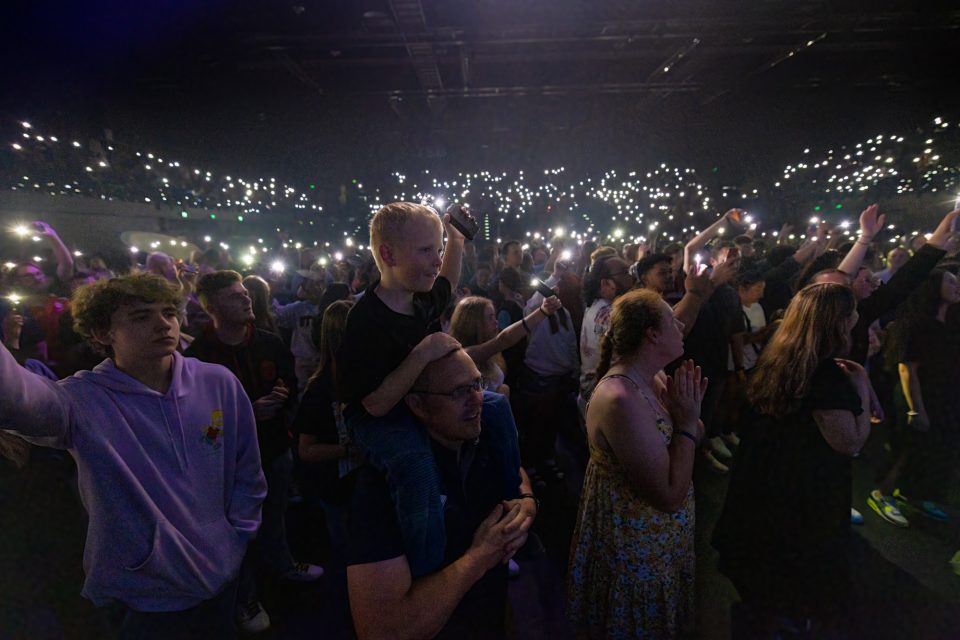 'God Caught Them'
In the crowd, a Muslim couple was watching and listening intently. Mohammed and Nur had never heard the Gospel before.
"They came here just to have a listen and God caught them," said Maua Peniata, a counselor who talked to them about their decision to follow Christ.
"The amazing thing is they've given their heart to the Lord."
The couple knew something was missing, Peniata said, and were willing to start a new journey in life.
Hearing they'd be connected with a local Bible-based church to grow in their faith was exciting. "They were hugging each other and were crying," Peniata said.
Not far away, a 9-year-old Chinese boy asked Jesus Christ to live in his heart. With his mom watching, he told prayer counselor Nessa Meafou, "Jesus loves me."
"There was excitement in his eyes," she said. "A young man we need right now for tomorrow's [Kingdom work]."
Altogether, more than 3,000 people heard the Gospel message in Wellington, and more than 150 made decisions for Christ.
'He Hasn't Forgotten Us'
"It was such a privilege to meet some of the pastors and church leaders whose congregations have prayed and worked to help make the God Loves You Tour possible," Franklin Graham posted on Instagram after the event.
Many in this windy, southernmost capital city of the world warmly greeted the evangelist, including Pastor Stacey Raika of Elim Church in Rotorua. He and his wife, Hiraina are Māori—New Zealand's indigenous people—and they officially welcomed Franklin Graham in a traditional ceremony.
Raika wasn't around when Billy Graham held a 1959 Crusade in Wellington, but he was eventually reached by his Gospel message nevertheless.
"My religion was Rugby League," he said. "Lots of drinking, drugs, violence. It was my culture and my religion before Jesus Christ."
In a lounge one day, he heard a loud message coming from a TV in the next room. It was Billy Graham preaching.
"This voice of authority came through. He talked about how Jesus had become the ransom for sin. … That was so powerful to me.
"For many years after that one particular day, I wasn't just encouraged but I grew in the Word of God."
He and his wife began watching Billy Graham sermons regularly. Now, as they share their faith with others around the world, Raika is thrilled that Franklin Graham came to New Zealand.
"God has turned up and He hasn't forgotten us. In a place where there's been a lot of hopelessness and helplessness … God is saying, 'I'm still here.'"