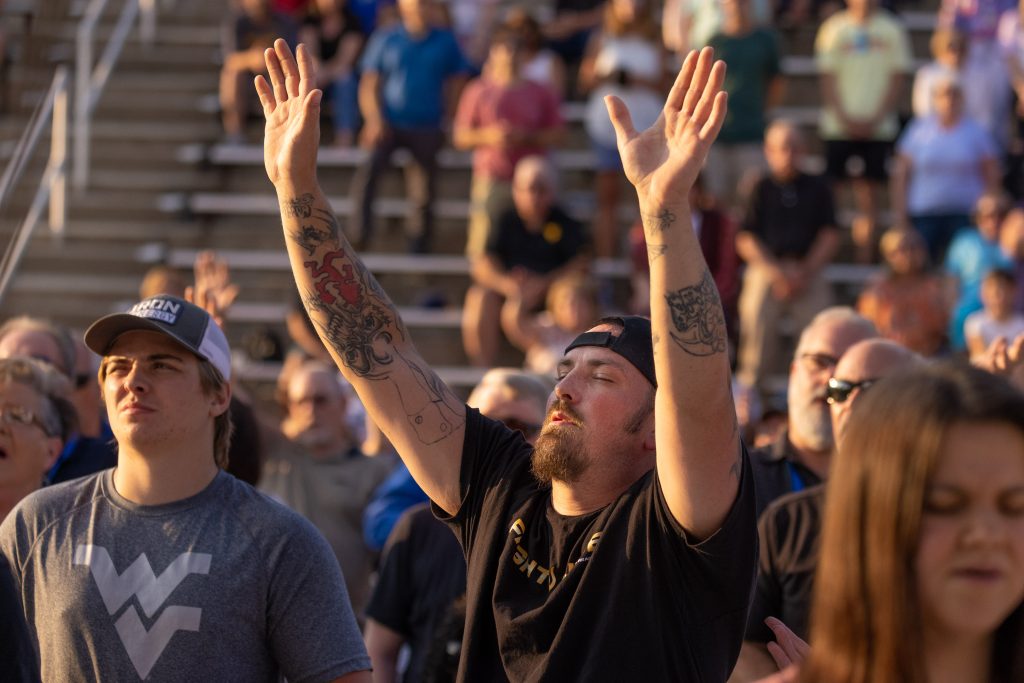 "I lift up my eyes to the hills. From where does my help come?" —Psalm 121:1, ESV
Heaven has been flooded with prayer by the state known as "Almost Heaven"—West Virginia.
Six days a week for two years, faithful believers in North Central West Virginia churches spent countless hours praying for their communties and this weekend's Mountain State Celebration with Will Graham.
>>See photos from Friday night's Mountain State Celebration.
The evangelistic event at Fairmont State University's Duvall-Rosier Field was originally planned for April 2020, but delayed by COVID-19.
The need for lasting hope is perhaps greater now than before the pandemic. Many wondered where God was in all of it.
Drawing more than 800 people in person with another 4,000 watching online, the prayers were not in vain.
"Some of you are wrestling with God right now," said Will Graham. "God wants to get your attention. God wants to come into your life, to change your life. But you must ask Him."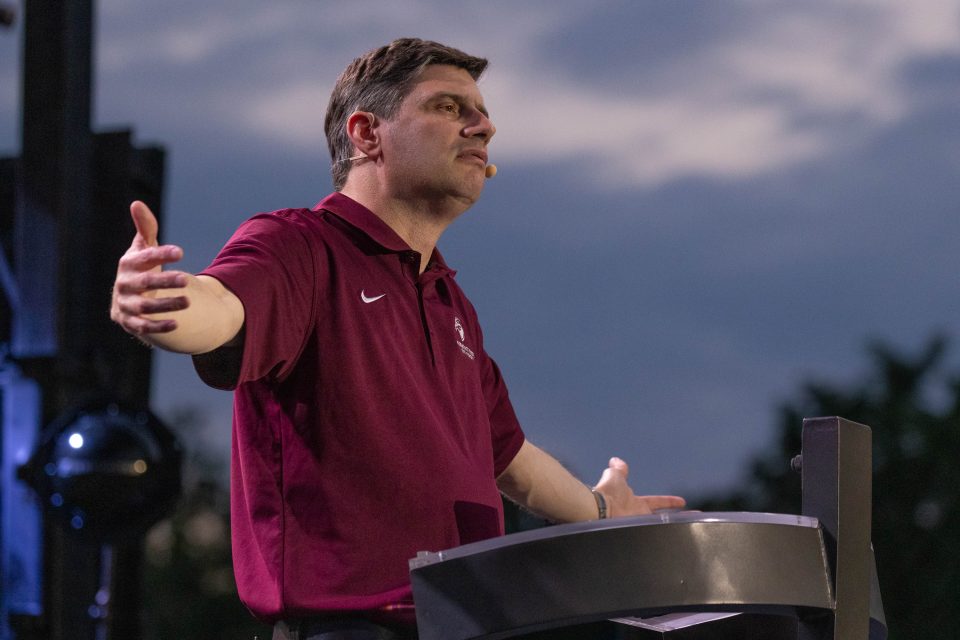 God answered prayers Friday night, with some surrendering their hearts to Him.
"I felt God pulling me," said Nicole, 13, who came with her grandmother. The teen left her seat when Will Graham invited each person listening to make a personal decision about Christ. She and her sister, Haley, live in Indiana but were visiting their grandmother, who has prayed for their salvation since they were born.
Nicole has dealt with a lot in her young life, struggling with depression and anxiety. "I've questioned [my faith]," she admits. "It wasn't clear before tonight," she said.
Haley agreed, acknowledging the message just felt different than other sermons the teen had heard. With the Holy Spirit stirring her heart, she prayed to ask Christ into her heart and life.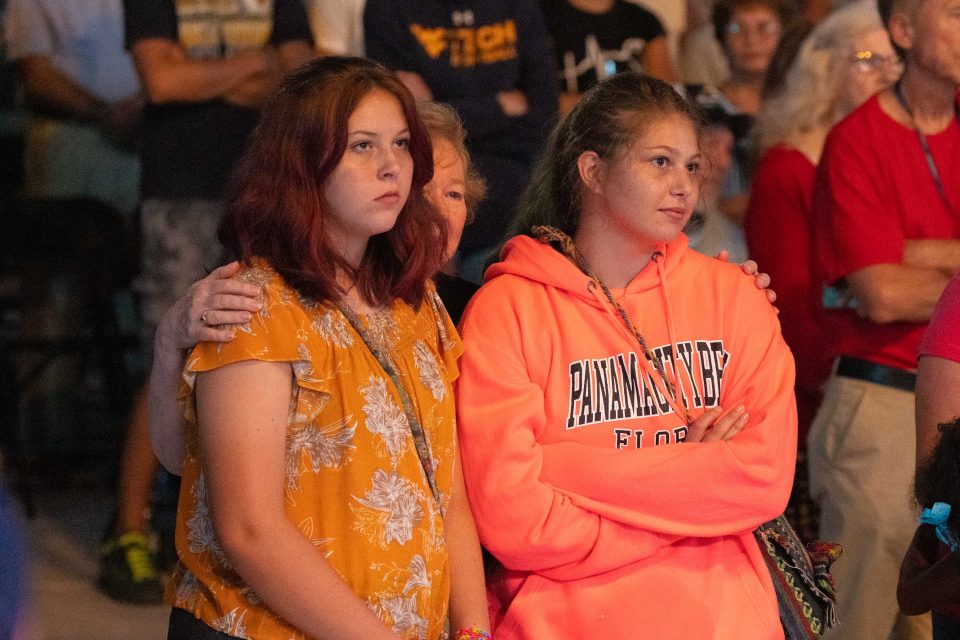 Preaching from Genesis 32, Will Graham talked about someone who was afraid to trust God—Abraham's son Jacob.
"We're always Jacob," said Graham. "We're always thinking about ourselves.
"God wants to come into your life, to change your life. But you must ask Him," he told the audience.
God captured Kim DeVault's heart as a young child. Nearly 50 years ago at a Billy Graham Crusade, she was excited to make a decision for Christ.
"I wanted to know God so bad," she said. "It changed everything for me as a kid. You just want that for others."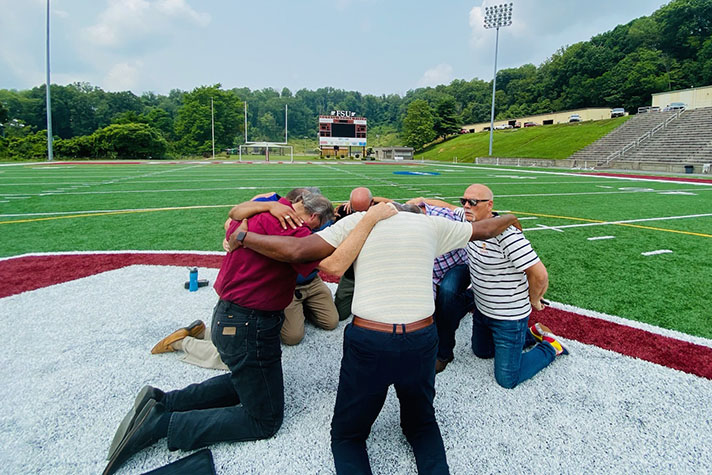 A Mountain State Celebration team volunteer, DeVault connects people and area churches to pray and serve their communities for Christ.
Over the past two years, she has seen different denominations cast aside differences and come together to hold praise and worship events, and prayer gatherings. "We stayed in our lanes before. We're not doing that now," DeVault smiled.
She and her husband also mentor two teens, two of many area children whose parents are involved with drugs or in prison.
"Their innocence has been taken away at a young age," she said. Without good role models, "they are heavily influenced by [what they see] on media and in culture."
"I want them to know there is a hope for them. Who will be there for these children if the church is not?"
Will Graham agrees. "The church [gets] the hard ground ready for the sowing of the seed"—the Gospel message.
The long-anticipated Celebration wouldn't be possible without Fairmont area churches and their faithful prayers.
Six days a week for two years.