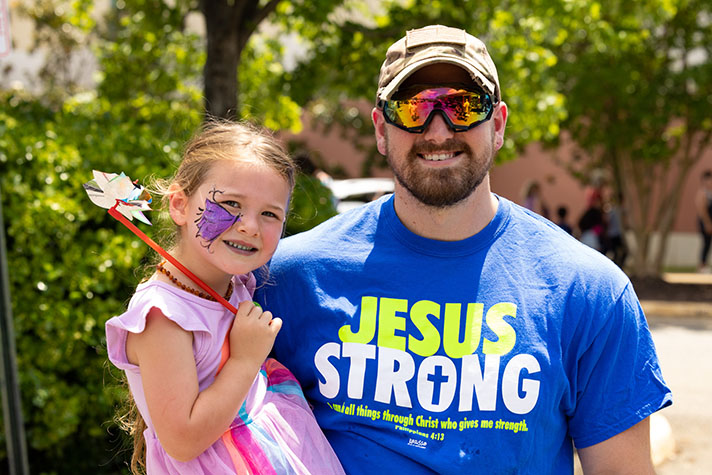 The recent Supreme Court decision on Roe v. Wade has Americans talking about life.
The announcement to overturn the 49-year-old landmark abortion ruling came just one day before Will Graham shared about the One who created life.
More than 3,600 people came out on June 25 to the Rappahannock Area Celebration in historic Fredericksburg, Virginia. That morning, over 1,500 people attended KidzFest, a Gospel-centered event for children.
"The Bible says God will forgive you and He cleanses you. … [He] gives you a new start, a new beginning," Will Graham told the crowd.
Earlier in the evening, young and old at the Fredericksburg Expo Center jumped and moved to tunes from Irish band Rend Collective. "We do hymns a little differently," laughed Chris Llewellyn as he got the crowd up and clapping.
>>See photos of KidzFest and the Celebration.
It's exciting for the many area churches participating to see their community—and the people they personally invited—come hear the Good News. Especially when America has become nearly unrecognizable to its original values.
"The team believes this Celebration is an awakening for the nation," said Celebration Team Lead Steve Mandell. "We don't feel like it's coincidental that Roe v. Wade went down the day before."
A physician and Vice President of Medical Affairs for Mary Washington Hospital, Mandell said, "We've seen generations taken out … when it's God who speaks life into existence."
God's timing is always perfect, he affirmed.
"Whether He's raising up a new generation spiritually through these kids during KidzFest or saving a generation that would have been aborted; or, whether He's awakening people that never knew Him, His heart is for life."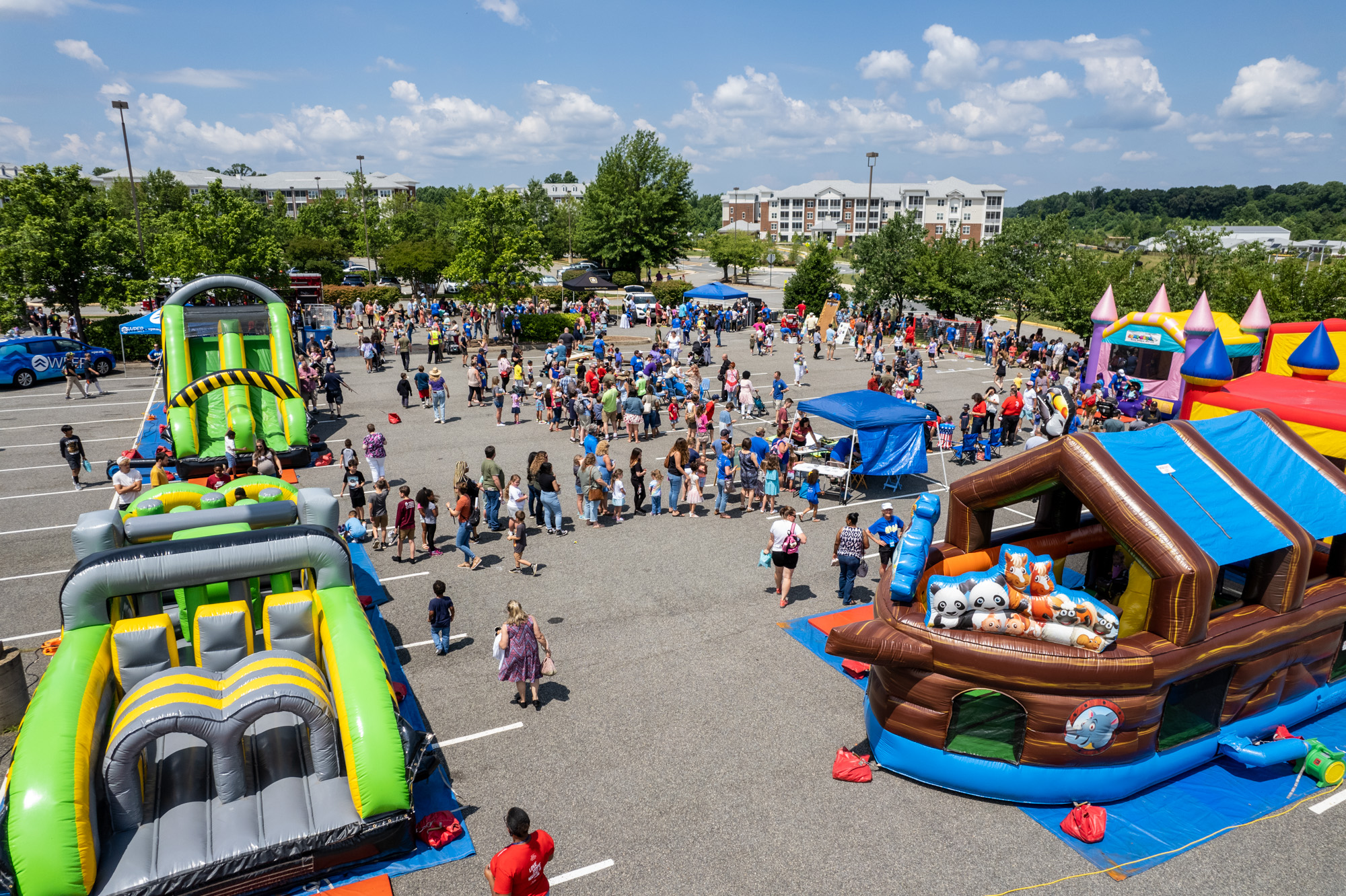 Training People for Christ
Sharing how to find new life in Christ is important to Megan McCormack.
After college, she worked with the Christian ministry Young Life and built relationships with high schoolers and young moms. Now McCormack homeschools her six children and is trying to figure out what—or who—is her mission field.
"You get into the routine of being a mom day-to-day and it's hard to figure out who you're ministering to," she explained.
>>See how Megan helped her son in his decision to follow Christ.
"Sometimes I think I talk myself out of sharing the Gospel because I'm like, 'Well I need to have a longstanding relationship with them first so they trust me.'"
McCormack jumped at the chance to take the Christian Life and Witness Course at her church. Hosted by the Billy Graham Evangelistic Association (BGEA), the evangelism training helped rebuild her confidence.
"I don't feel like I'm doing the work," she said. "I just feel like the Lord is going to use Scripture and His Holy Spirit to move in people's lives when they're ready."
She realized people don't have to know her or her family well to share the Gospel. "I'm just sharing the truth," she said.
'Let the Little Children Come to Me'
At KidzFest, Rose Wilcox was a little nervous about her role as a children's counselor. She smiled with relief when a 5-year-old girl came up and said her name was Harper—the same as Wilcox's granddaughter.
"I felt like it was a divine appointment," she said.
In the Scriptures, Matthew 19:14 says, "Let the little children come to me and do not hinder them, for to such belongs the kingdom of heaven."
Nothing hindered the petite brunette. Her grandmother told Wilcox the young girl had literally run full force down front after praying with Will Graham to ask Jesus into her heart.
After Wilcox made sure Harper understood her decision, she said, "The cool thing is I'll see you in heaven." With that, Harper looked at Wilcox and snuggled against her.
At the Celebration, Will Graham talked to those who still needed what Harper found.
"God is a God of second chances," he said before inviting them to make the same decision.
"God wants to restore you and make you whole again. But you have to come to Him."