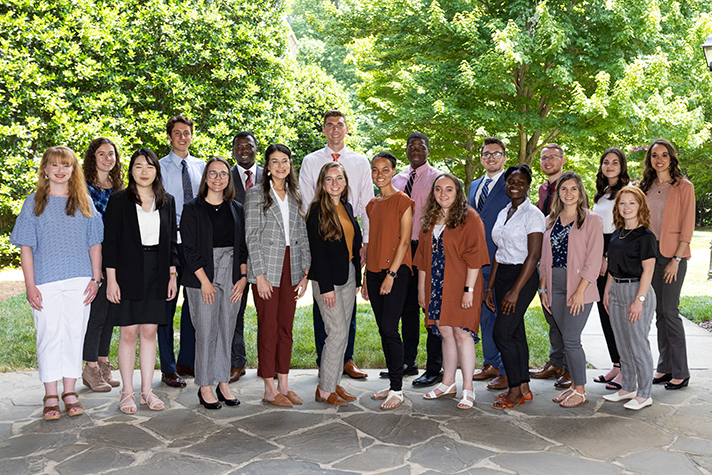 Often a bag of mixed emotions is paired with a diploma. 
College graduates inevitably experience a variety of emotions as their college years begin to fade into memories. 
Recent college graduates interning this summer with the Billy Graham Evangelistic Association (BGEA) share their perspectives about graduating during in uncertain times. When asked to describe how it feels to finish college, they offered the following words.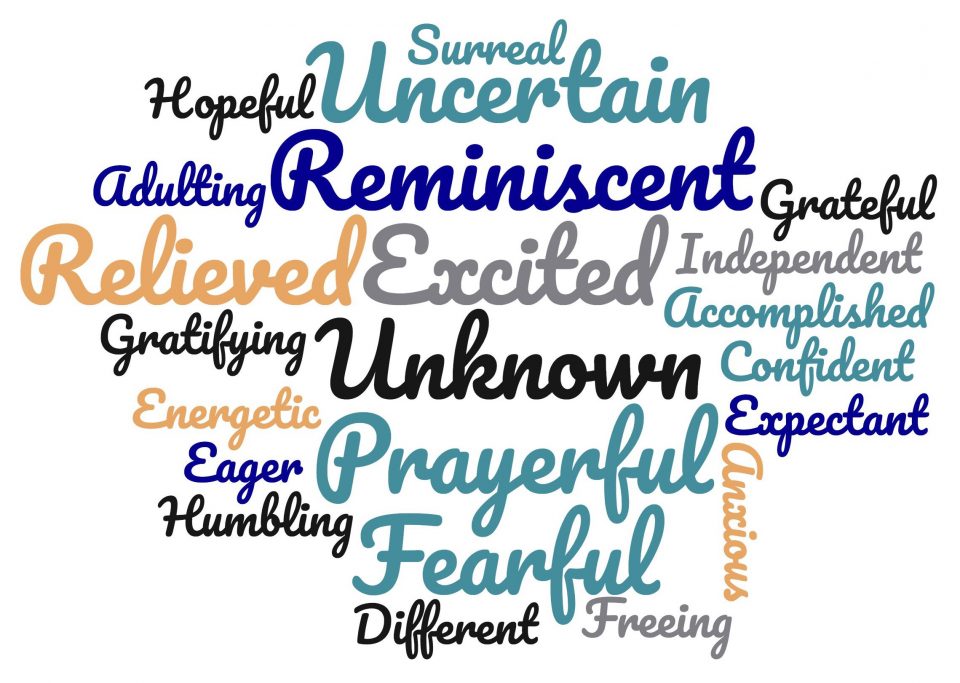 We recently spoke with some of our interns about the transition into their careers.
Q: What was the most challenging aspect of finishing college during a pandemic?  
Addika: We never knew that our last "regular" class was going to be our last. When our campus was first shut down as a result of COVID, many of us thought it would be temporary, or at least much more temporary than it was/seems to be. I only wish I would have known my college experience would be cut short, simply so I could have cherished it more.
Mixed Emotions About Graduating
Here's how BGEA interns responded.
Exciting parts:
Freedom from homework 

Reached a milestone

New opportunity to trust God

Pursuing career passions
Nerve-racking parts: 
The what-ifs

Job hunting

Establishing community

Managing finances
Heather: COVID-19 was distracting. Instead of class, meals and meetings, it was masks, distancing and online. It was harder to do well. 
Makayla: The uncertainty of finding a job in this season.
David: The lack of togetherness.
Meagan: It was hard not to have the community around me that I had built and grown close to for several years. It was also disappointing not to have a graduation ceremony, but I am still thankful for the time I had in college with the people around me.
Katelyn: Feeling disconnected and distant from the many relationships that I had built during my time at college. From the beginning, one of my favorite things about Columbia International was the deep Christ-filled community, and I felt that the community aspect of my college completely changed after COVID. I became distant with many of the friendships I treasured and had spent so much time pouring into as a result of the social distancing and isolation.
Q: What truth from God's Word encouraged you as you approached graduation and beyond? 
Luke: Simple trust. It sounds cliché, but trusting in God … there's a difference in saying you trust God and doing it every day.
Olivia: God's faithfulness. There were times throughout my college experience where I felt that the Lord was very distant, when in reality, I was the one being distant. But God, who is rich in mercy, was also not too far and He was faithful to carry me through the hardest of seasons when I could not even see amidst the fog.
Tryphene: The theme of how Jesus uses the ordinary to do the extraordinary. He loves the common people. … He will use me anywhere.
Delight: Lamentations 3:21-24, "Yet … I call to mind," the power of remembering the faithfulness of the Lord. 
Meagan: I have learned in an even deeper way the importance of trust and letting go of control. I have always been a planner and want to know what is coming next or ways I can anticipate the next chapter in life, but this season has taught me that I honestly have no control. It has been a growing time of me surrendering and learning to fully trust God even in the unknown.
Katelyn: More than ever before, I have come to realize truly how dependent I am upon God. Especially as a recent college graduate, I am learning so much about what it means to live in a world that is so different from college.
Are you interested in BGEA's summer internship program? Learn more.