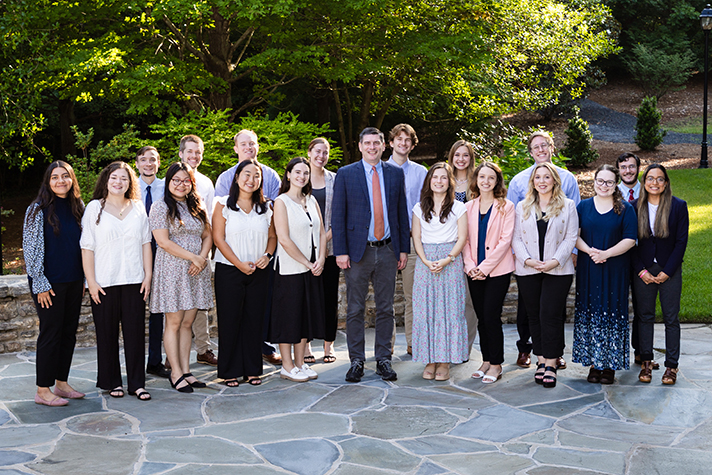 This summer, 19 college students and recent graduates have been interning with the Billy Graham Evangelistic Association (BGEA) in Charlotte, North Carolina. As their time at BGEA winds down, some of these young adults shared about their experience.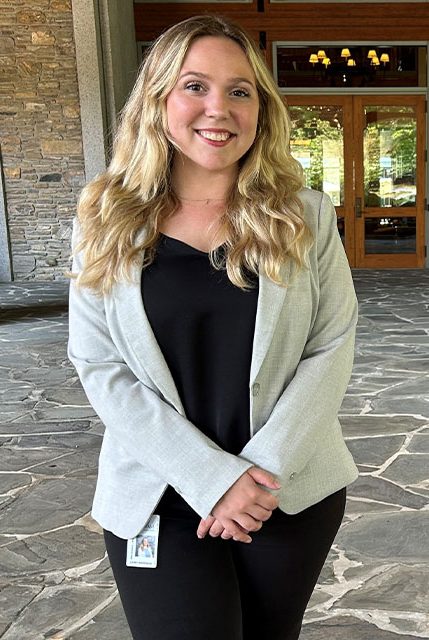 Laney Anderson, a rising senior at Toccoa Falls College, explained how the internship helped her grow not only professionally, but spiritually and relationally as well. While working with the ministry's Internet Evangelism outreach, she gained a deeper understanding of how the Gospel is shared online around the globe.
"A boldness has grown in me," Anderson said, adding that she now feels more of an urgency and passion to share the Gospel.
Each morning during the work week, BGEA staff come together for a time of devotions and prayer—seeking God for direction and strength in all that is done.
Attending devotions each morning, Anderson was reminded of the truth of John 15:5, where Jesus says, "I am the vine; you are the branches. Whoever abides in me and I in him, he it is that bears much fruit, for apart from me you can do nothing" (ESV).
"Everything I do is going to flow from my relationship with Jesus," she said. "My identity is in Christ, not what I am doing for Him."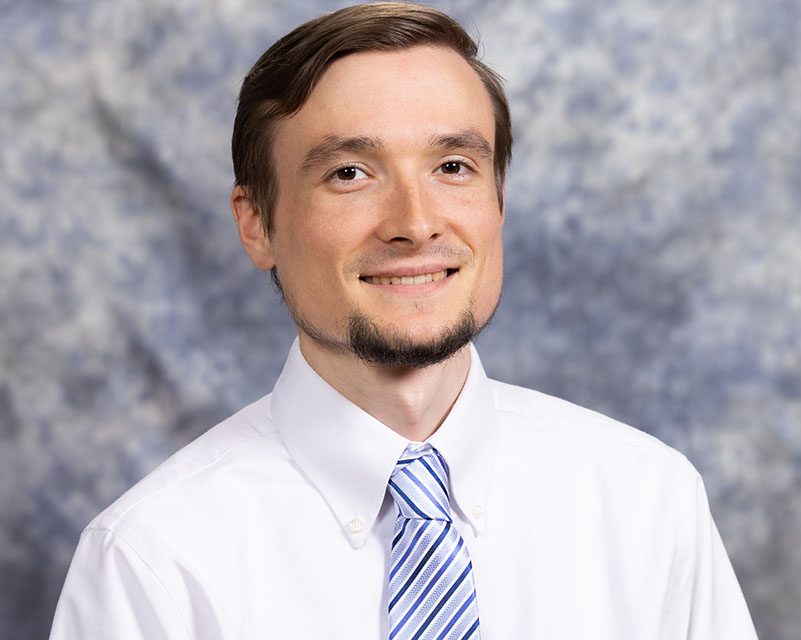 Nolan Bruggeling, who worked in BGEA's Human Resources department, shared how grateful he is to know that his time this summer contributed to sharing the Good News. "Each morning, I say, 'Lord, thank you for another opportunity to help advance your Gospel.'"
Bruggeling also talked about the community he has formed with other interns. "We need to be around [godly] young men and women [as] iron sharpens iron and hold each other accountable. … That can happen here at BGEA."
Since 2015, BGEA has benefitted from the passion and varied skills of 144 students.
Internship supervisors strive to help them grow in their prospective fields while participating in many areas of the ministry—including video media services, communications, and cyber security to name a few.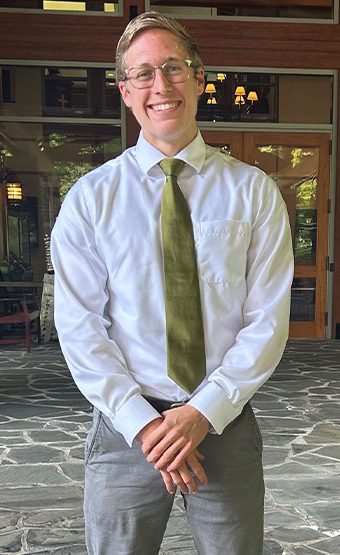 "You get to be surrounded by people who have way more life experience than you do, and get to hear their hearts behind why they are in ministry," said Ethan Elson, a senior at Anderson University.
In his time helping the ministry establish church connections, Elson has enjoyed learning about the different outreaches of BGEA. Students are encouraged to get to know staff who serve in other areas of ministry as they try to discern what kind of career God is calling them to in the future.
"Evangelism has always been the heartbeat for our ministry; it is what God has called us to do."
—Billy Graham
Whether they come away from this summer with a greater motivation for sharing the Gospel, a refreshed passion for ministry, or a deeper love for Christ, these young adults will return to college or begin full-time careers encouraged to seek God first in all they do.
Elson is planning to take this perspective with him as he heads back to school this fall. "I am relying on Christ—not myself—for strength, joy, and peace," he shared. Elson said his time encouraged him to seek "true dependence on Christ."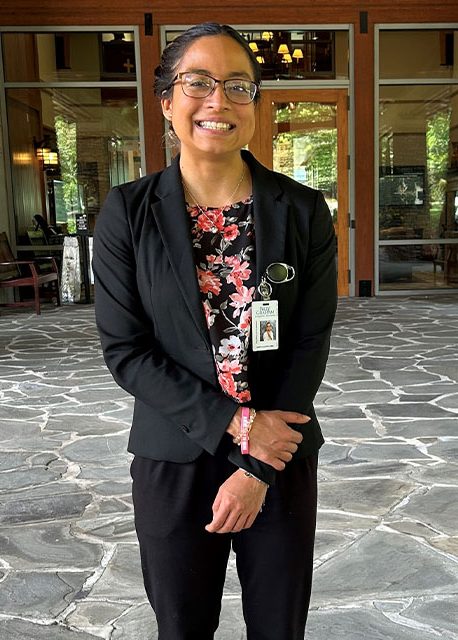 Finance intern Daniella Sanchez-Juarez is excited to return to Western Carolina University with an "expanded heart for the Gospel." She wants to keep growing in her relationship with Jesus Christ and share the Good News with friends and classmates.
Throughout his decades of ministry, Billy Graham had a vision to raise up future followers of Jesus Christ to courageously proclaim the Gospel.
His heart for investing in the next generation was apparent as the evangelist began his career preaching at Youth for Christ crusades. He also served for a time at Northwestern Bible College in Minnesota as the then-youngest college president in the nation.
Bruggeling considers it an honor and a blessing to benefit from Billy Graham's vision. He described the internship as "an opportunity to be a part of a ministry that is rooted in such a deep legacy of leaders who stand boldly on God's Word."
"To be a small part of that legacy is the best thing about working at BGEA."