Meet Our Interns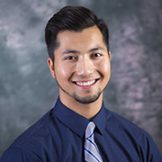 Trevor Pence
Biola University
Finance Intern
"I can say with full confidence that my internship with the Billy Graham Evangelistic Association was the best experience of my life. There was really no expectation coming into the job, but I was blown away by the love and care shown to the group of interns. Leaders of the organization took time out of their busy schedule to meet with the whole intern group and interns individually. I feel so incredibly blessed by the Lord to have been placed at the Billy Graham Evangelistic Association. The wisdom I gained, habits I developed, and love I received were all invaluable to me, and I can pour into others better because of these experiences. There is truly no other way I would have rather spent the summer.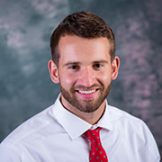 Micah Bromley
Liberty University
Government Relations Intern
"Life changing – that is the simplest way I can describe my internship experience at the Billy Graham Evangelistic Association. While working there, I found myself in an environment that required me to challenge the abilities that I already possessed while being adaptable enough to learn new skills. However, it was so much more than a simple internship. The internship was a time in which countless people invested in me, and it was filled with new experiences and exciting opportunities. I began lasting friendships and grew in my own personal faith. There were moments filled with tough decisions and pressing circumstances, but there was never a time that I lacked support.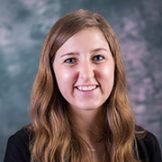 Karis Kindinger
Moody Bible Institute
Communications Intern
"Leading up to my internship, I was so unsure of what I wanted to pursue in my future career. The internship program gave me hands on knowledge and experience that cannot be learned in the classroom. On top of that, my coworkers were exceedingly helpful in providing encouragement and wisdom. They genuinely cared for me and wanted to see me succeed, which was the greatest comfort. Because of my internship experience, I look forward to the path that the Lord has set before me. I know full well that He has prepared me to work in ministry and use my gifts to further His Gospel.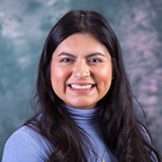 Sara Choque
Liberty University
Library Promotions Intern
"Interning at the Billy Graham Evangelistic Association was absolutely phenomenal. Not only was I able to grow and be challenged professionally, the internship showed me how my passions could aid a movement to spread the Gospel to the nations. Likewise, it was inspiring to see how every department within the organization worked as one cohesive unit to attain the organization's core mission and vision.
Working at the Billy Graham Library's communication department allowed me to work on real time projects like creating a marketing plan for the Library, or attending conferences to network with different tourism agencies—to collaborating on a social media project that would reach and audience of more than 390,000 people. Every moment was special, purpose driven, and most importantly kingdom minded—applying to intern at the Billy Graham Evangelistic Association was one of the best decisions of my life.
Internship FAQ
Why intern with The Billy Graham Evangelistic Association?
Spending your summer working and learning at The Billy Graham Evangelistic Association affords you the opportunity to grow and develop professional skills at our headquarters, located in Charlotte, NC. Interns work directly alongside skilled Christian professionals who are experienced in the work of ministry with an organizational approach. Our interns learn to utilize ministry strategies and professional skills to advance current projects, all of which support the proclamation of the Gospel of Jesus Christ around the world.
When is the internship program offered?
The internship program runs for 10 weeks each summer.
Is there flexibility with the dates for the internship program?
No, interns will need to be available for the duration of the program.
Is this a paid internship?
Yes. We offer a competitive stipend to students who participate in the internship program.
Are there additional expenses covered?
Yes. Students will have the opportunity to live for free with a host family from BGEA. We also provide the students with a free lunch in our dining hall Monday through Friday.
How do you select candidates for your internship program?
We review all initial applications before inviting qualified candidates to apply to the subsequent portion of the application. After reviewing the full application, we conduct initial interviews with the most qualified candidates. We then recommend top candidates to the department hiring manager. The hiring manager will conduct additional interviews and make the final decision.
If a student is selected for BGEA's internship program, how do they get to Charlotte?
The student must establish their own way to get to Charlotte, though we will reimburse a portion of the travel fees. We strongly encourage students to provide their own transportation during the program; however, accommodations can be arranged if this is not possible.
Who is eligible to participate in BGEA's internship program?
Current undergraduate and graduate students, as well as recent graduates, are eligible for the internship program.
What kinds of academic backgrounds are required for BGEA's internship program?
Students with backgrounds in all fields of study are welcome to apply. The strongest applicants will be placed within the ministry in a position where they can learn and contribute in a way the Lord has gifted them.
How do I apply for the internship program?
You must complete The Billy Graham Evangelistic Association's internship application.
Apply to BGEA's 2024 Summer Internship