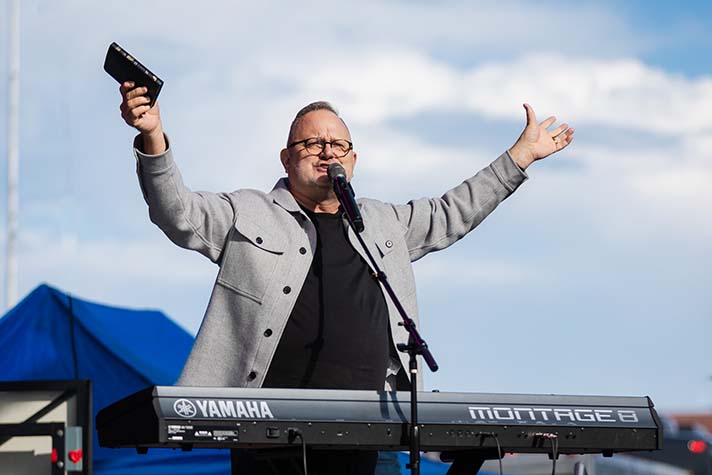 For the second consecutive year, Latin Grammy Award winner and Spanish singer Marcos Witt joined Franklin Graham in proclaiming the Gospel on the God Loves You Tour.
The tour stopped in six cities across five U.S. states, where more than 50,000 people heard the message of salvation through faith in Jesus Christ.
Witt led the audience in praise to God during the first four stops of the tour, which were held in cities with large Hispanic populations (Allentown and York, Pennsylvania; Youngstown, Ohio; and Flint, Michigan).
"All statistics point to the reality that in a couple of decades, Hispanics will be a large part of the population in the United States," Witt shared.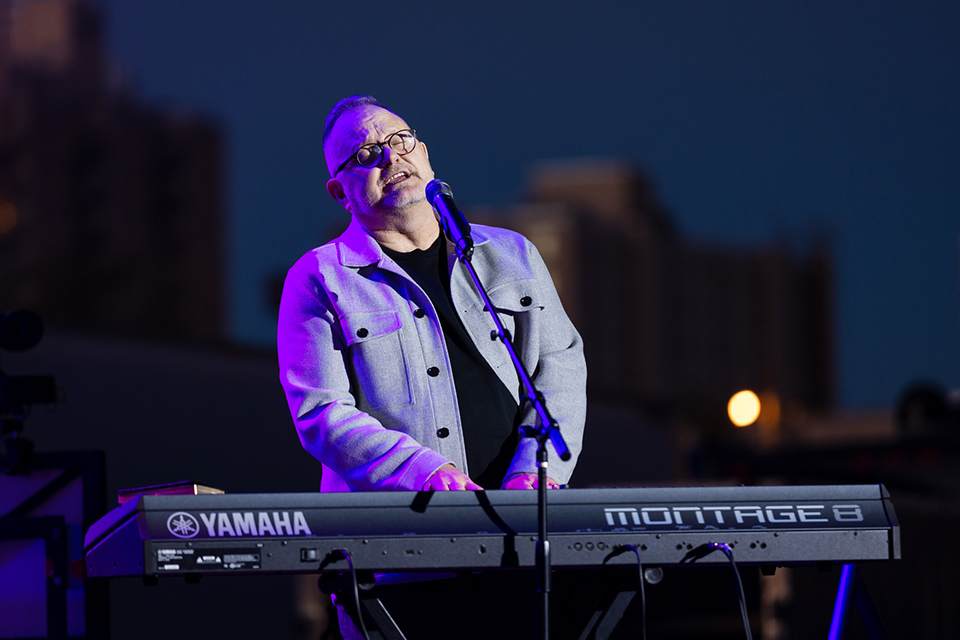 With his distinctive keyboard skills and unique voice, he was able to unite people of all races in praise and worship, singing some of his most recognized songs in Spanish—and soaring choruses of the most beloved hymns in both English and Spanish.
"My hope is that people will take away from this bilingual worship experience the understanding that the kingdom of God is made up of all nations, all tribes, all tongues, all peoples.
"The Word says that we will surround the throne of Jesus and worship at His feet. So when we sing together in English and Spanish on the God Loves You Tour, it's just a little glimpse of what it will be like in Heaven," Witt said.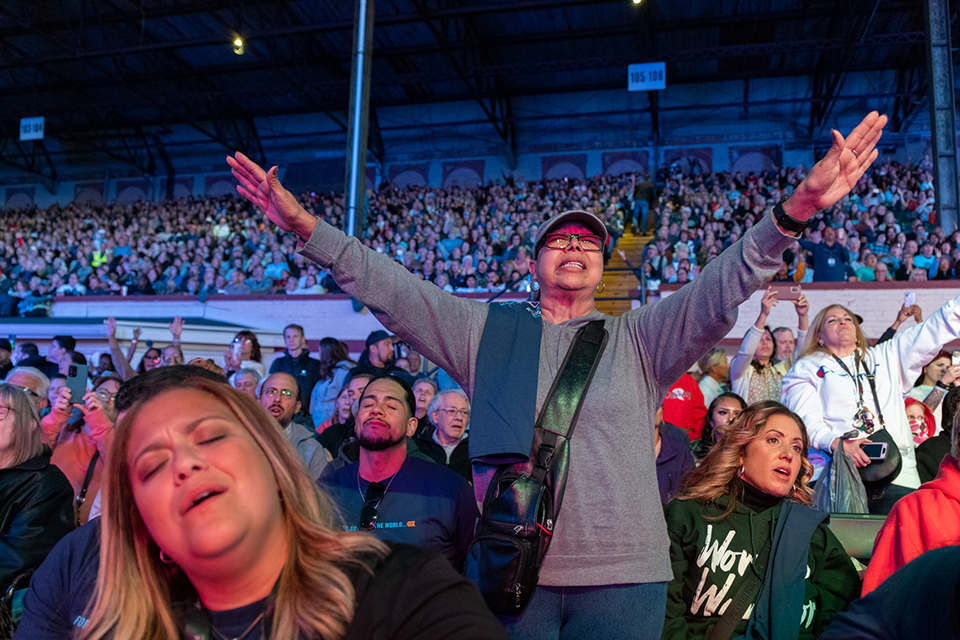 Witt's face reflected the joy of leading worship at events where so many people were touched by the Gospel message.
"My greatest joy is when Franklin [Graham] offers a salvation invitation," he said. "To see all the people standing up to accept Jesus Christ as their Savior for the first time, that's the greatest joy of the night."
Witt highlighted the importance of maintaining a fresh and vibrant relationship with Jesus Christ when singing praise. "Otherwise," he said, "anything we do will become mechanical and automated. Whether we sing praises to God or serve in any other way, everything we do for the Lord must have an active relationship with Jesus Christ as its foundation."
Witt especially has a heart for ministering to the Hispanic community.
"It is very important to encourage Latinos, Hispanics living in the United States, to shine with the light of Christ, to keep their faith, to deepen their foundations. … It is important that Hispanics in our nation continue to embrace their faith and their family-based values," he said.