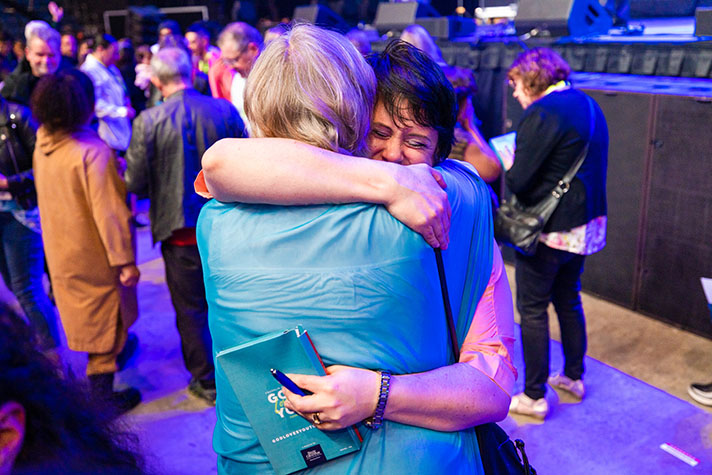 "I love the name of your city," Franklin Graham told the thousands of people gathered in Christchurch, which kicked off the three-city New Zealand God Loves You Tour.
Sharing God's love was extremely meaningful to this community, considering the tragedies they've endured.
Between 2010 and 2011, three major earthquakes rocked the city, with 185 people losing their lives in the February 2011 quake.
In March of 2019, 50 people were killed during a terrorist attack at two Islamic mosques.
And of course, there's the pandemic.
But Christ hasn't forgotten the city that bears His Name.
"He knows your name. He knows everything about your life," said Franklin Graham.
"He sees you here tonight."
>>See Photos of the God Loves You Tour in Christchurch.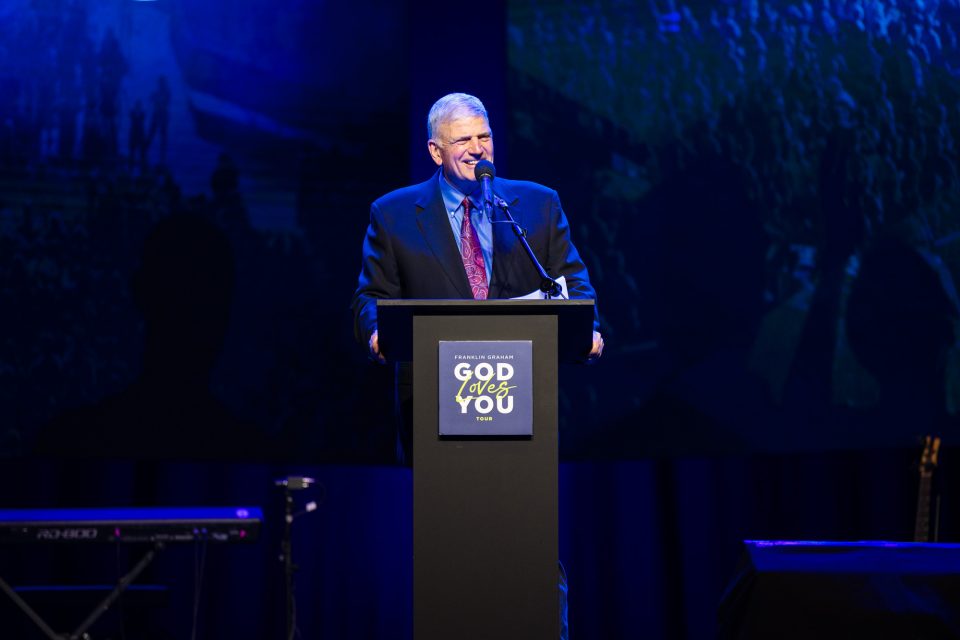 'Prayer, Prayer, Prayer'
Area churches have worked tirelessly to get the word out about this free one-night evangelistic event. More than 40 buses rolled into Christchurch Arena from both the North and South islands, in addition to a sea of cars that poured in.
Altogether, more than 6,500 people heard the Gospel Saturday with hundreds surrendering their hearts to Christ, including people who heard the Good News through Arabic, Mandarin, and Japanese interpreters.
Kerry* was one of those who responded in repentance and faith. Kerry had attended church once with his friend Jack, a God Loves You Tour prayer counselor, and agreed to come hear the music and message on Saturday night.
"I've been praying for him leading up to this because Billy Graham said the most important thing in evangelism is 'Prayer, prayer, prayer,'" Jack said.
His friend was a bit nervous about responding to Franklin Graham's invitation to receive Christ but told Jack, "It was time." He joined many others who chose to pray and receive Christ as their Savior.
"I'm very stoked," Jack shared. "I've been praying to God, 'I want this close friend to come to know you.'
"God answered that and here we are today."
'Welcome Home'
Franklin Graham was officially welcomed to New Zealand by the Māori Christian community, descendants of the island's first inhabitants.
At a special ceremony, called pōwhiri, participants sent the evangelist out to preach the Gospel.
Prayer counselor Alisha Fonmoa longs for her Māori community to know Jesus.
"They believe in gods of the forest—the sea, sky, war, love," she said, among others. "Some people wear [their symbols] as necklaces, and they pray to them.
"But we're designed to worship the one true God," she said.
Across the room, another prayer counselor, Yolande, felt a tap on her shoulder.
Her friend Lisa,* who is Māori, told her she wanted to recommit her life to following Jesus Christ.
"I thought I was going to be praying for a complete stranger," Yolande said. "It was just beautiful.
"We had waited for her [to come back to Christ] for a very long time.
"I just said to her, 'Welcome home.'"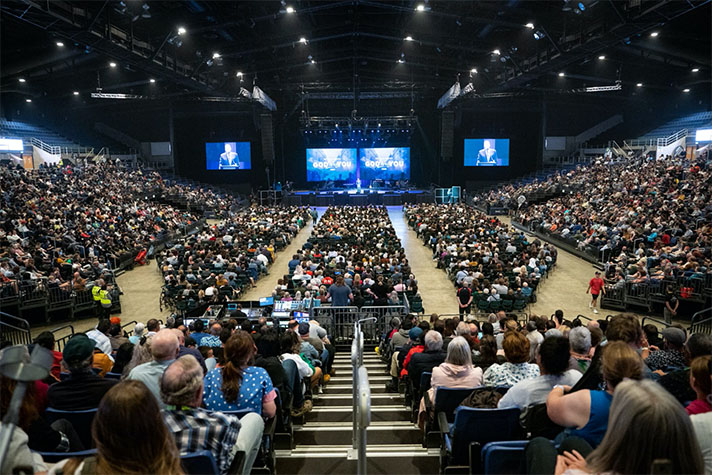 >>Get details on the upcoming God Loves You Tour stops in Wellington and Auckland.