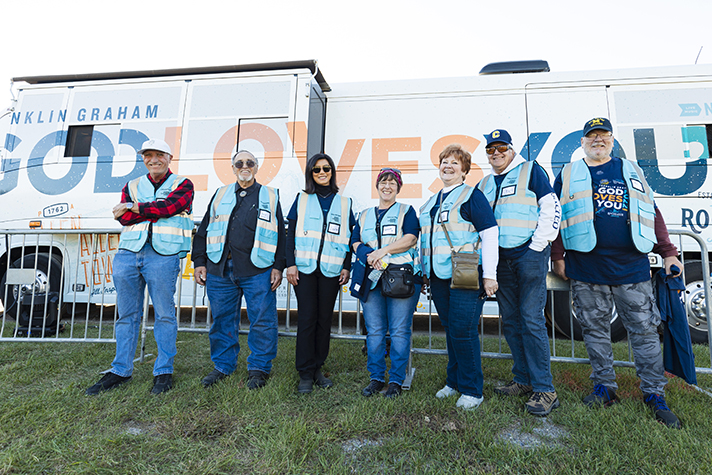 This month, Franklin Graham will share the Gospel in New Zealand during the God Loves You Tour, a series of free, evangelistic events in Christchurch, Wellington, and Auckland. Below is the story of 77-year-old Phyllis whose life was impacted by Billy Graham more than six decades ago. Phyllis is now preparing to serve as a volunteer with the tour.
As a child, Phyllis Thom grew up in a broken home with an abusive and alcoholic father. The trauma of her younger years had stolen any sense of hope in Phyllis, who found it hard to trust anyone.
She recalls questioning God's existence after the evil she experienced as a child. "I kept asking: 'If God truly existed, why do bad things happen in the world?'" she said.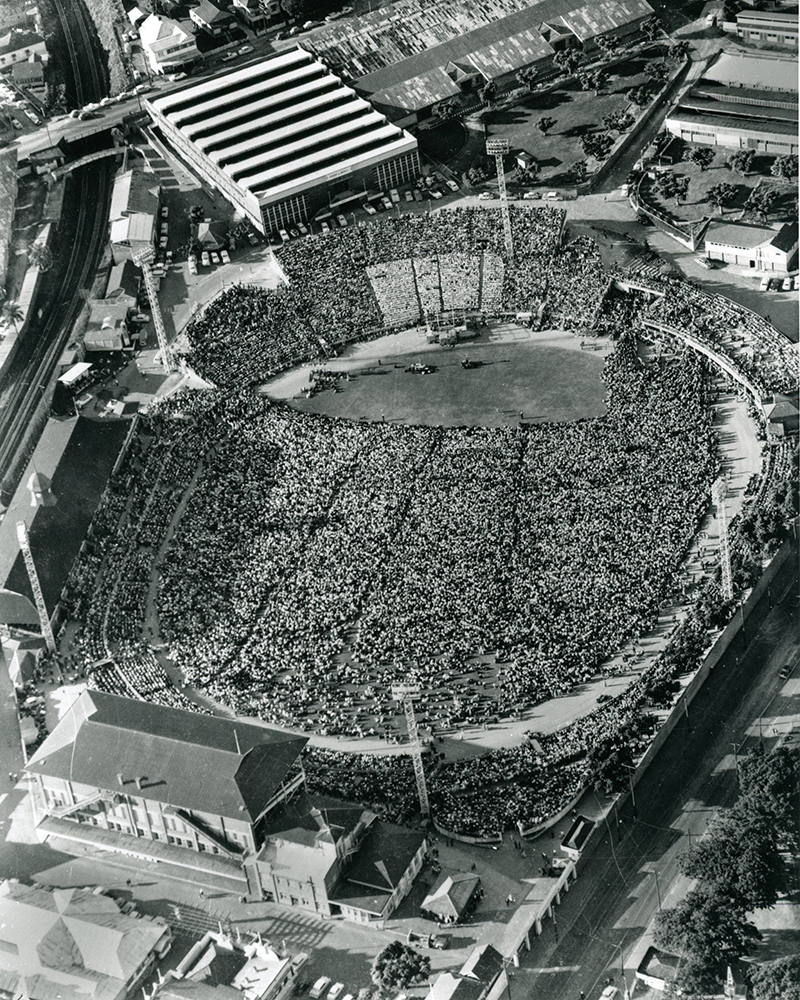 God often uses people to extend His love to others and help heal broken hearts—and for Phyllis, one of those people was Billy Graham.
"I can still remember hearing Billy Graham preaching. I never heard anything like it before," she explained.
She saw him preach at Lancaster Park in Christchurch, New Zealand, back in 1959. She'd never committed her life to Christ before, but that night changed everything for Phyllis.
"I didn't come forward [to accept Christ], but I believe that night at Lancaster Park was the beginning of my journey," she said.
Sometime later in life, a Christian friend shared John 3:16 with her, and the conversation reminded Phyllis of the same message Billy Graham had shared in Lancaster Park. It was at that moment it all clicked for her.
"For God so loved the world, that he gave his only Son, that whoever believes in him should not perish but have eternal life." —John 3:16, ESV
After years of hurt and pain, Phyllis embraced the new peace she found in Christ with open arms.
"From then forward, I felt protected by the faith I have in God. Before, I didn't have anyone to cling to, but now I have Jesus," she explained.
At 77, Phyllis continues to draw comfort from her Savior Jesus Christ, something she believes others are in desperate need of.
Phyllis recognizes that she's living among a heartbroken generation. She has seen young people plagued with sinful desires from drugs and alcohol abuse. Her own heart aches seeing children grow up in broken homes just like she did.
"There are so many lost souls, especially the new generation who have no one to trust," she said. "But I want others to know that there is Someone they can trust, and that's Jesus Christ."
That's why she jumped at the opportunity to be a prayer counselor at the upcoming God Loves You Tour in November. She will come alongside others who decide to surrender their lives to Jesus at the event and help them connect with a local church.
>>PHOTOS: New Zealanders emboldened to share the Gospel
She recently attended the Billy Graham Evangelistic Association's Christian Life and Witness Course in Christchurch where she learned how to boldly, simply, and effectively share her faith. She said she's eager to partner with the ministry that had a such profound impact on her faith and looks forward to Franklin Graham sharing the same Gospel message she heard decades ago. It's a message that brings Good News to hurting hearts.
"I'm praying for a revival. We need this!" she exclaimed.
Get details on the upcoming God Loves You Tour in New Zealand, happening Nov. 12 (Christchurch), Nov. 16 (Wellington), and Nov. 19 (Auckland)—with a message from Franklin Graham and music by Jeremy Camp and The Afters.