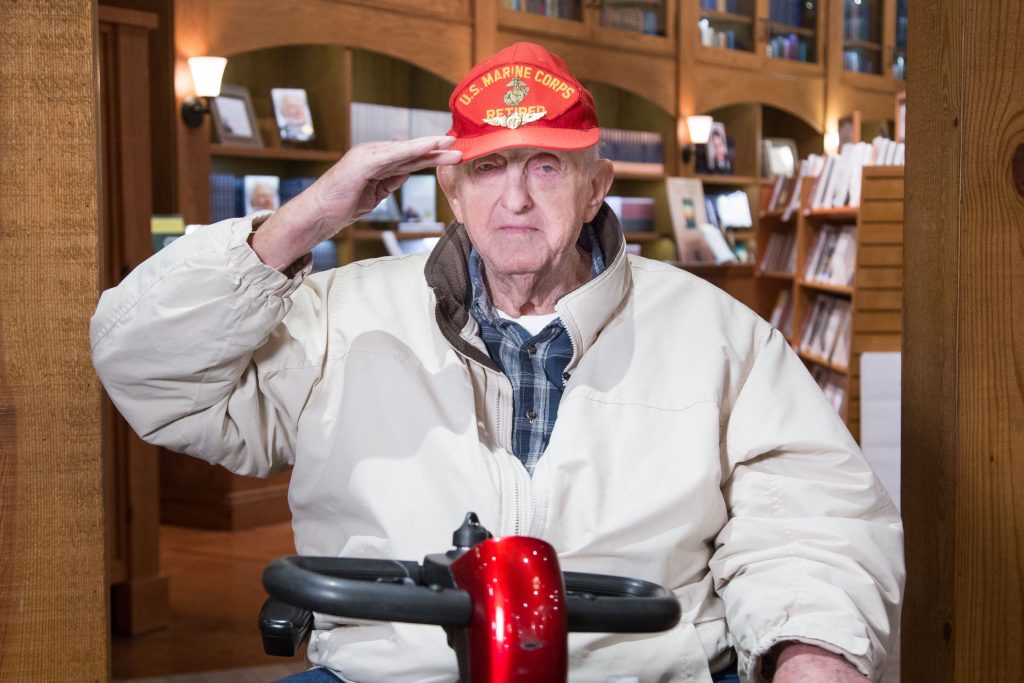 Billy Sides never got a chance to meet Billy Graham or even attend one of his Crusades. But he considers the beloved evangelist to be one of his heroes.
For decades Mr. Sides has read Billy Graham's daily My Answer column, still published to this day. And aside from their names, the two have a few other things in common.
Both were born in North Carolina. Both were farm boys. And now that Mr. Sides faces failing health, he looks forward to the glory of heaven and seeing his wife there—just as Mr. Graham did.
So it was no surprise when, after entering hospice care a few months ago, Mr. Sides had a special request: to visit the Billy Graham Library.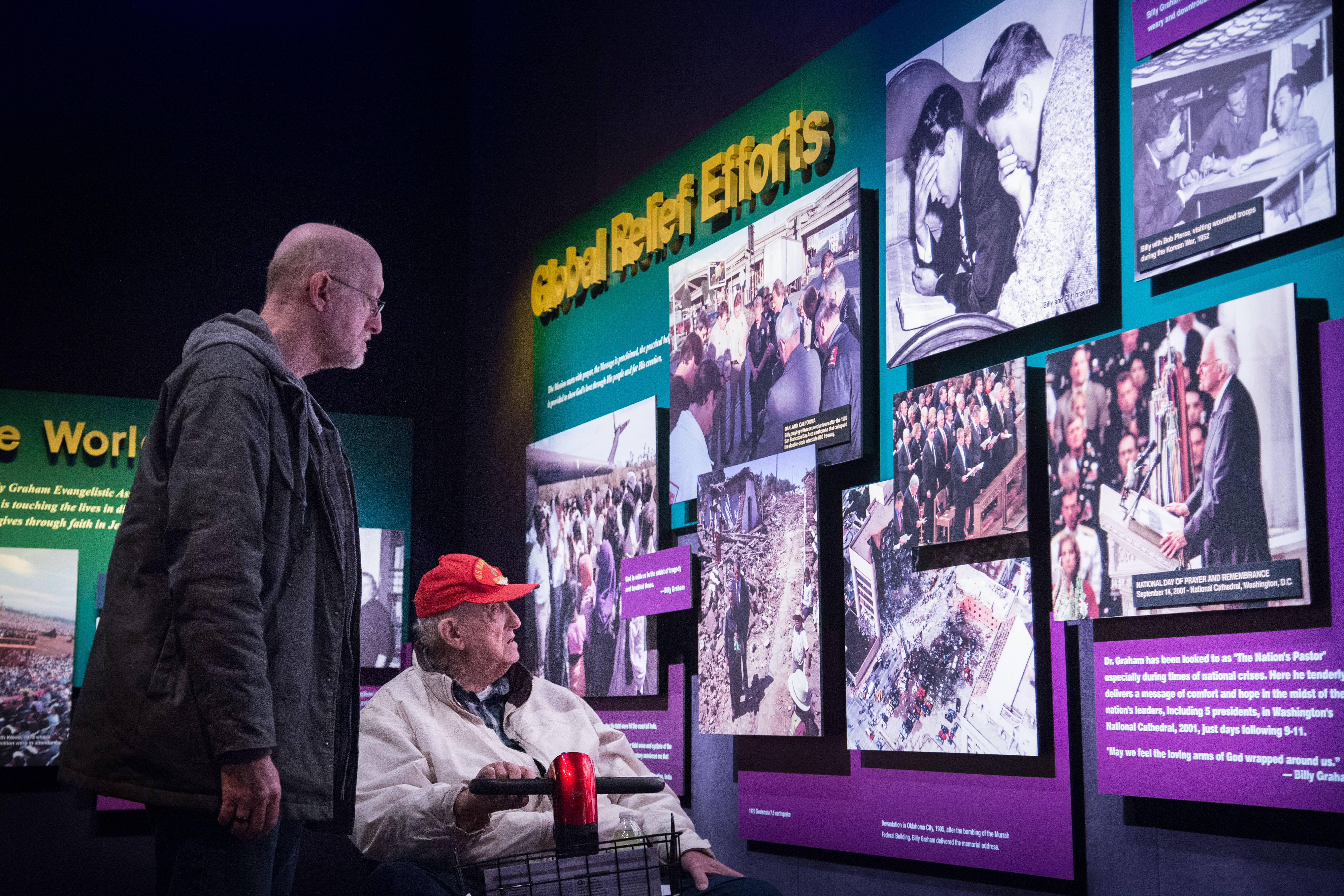 "Billy Graham has really helped my dad through his life, and my dad being a good Christian has really helped me in my life," his son and caregiver Michael said.
The pair recently made the trip to Charlotte, North Carolina, to tour the Billy Graham Library thanks to Second Wind Dreams, a nonprofit that helps grant wishes for the elderly.
>> Watch Billy and Michael Sides talk about their visit to the Billy Graham Library below.
The 8o-year-old United States Marine Corp veteran was diagnosed with congestive heart failure and also has dementia and progressive lung disease.
"None of us know the number of our days," he said. "I'm just trying to do the best I can every day."
'A Place of Reverence'
Riding his red motorized wheelchair on the pathway leading to the cross-shaped entrance of the Library, Mr. Sides paused for a moment, putting his hand over his heart.
"It just moved me more than I ever thought it would. I had no idea," he said. "I wish everybody I know could come here."
Mr. Sides was able to take the Journey of Faith tour through the Library and visit Billy Graham's gravesite.
"My heart is full," he said at the end of his tour. "I feel closer to God."
Mr. Sides admits that closeness with Christ wasn't always part of his life. He was baptized at a young age, but started drinking heavily when he joined the military.
"I managed to quit [in the 70s] with the help of God and Alcoholics Anonymous," he said. "Ever since then I've tried to follow Him and His leadings to the best of my ability."
Until God calls him home, Mr. Sides plans to fill his time making a few more memories.
"If I would live to be 100, I shall not forget this day," he said of his trip to the Library.
"Now, I'm going to do more praying and more listening to His Word," he continued.
"I want to do something to not just shine in this world, but to shine in His eyes."