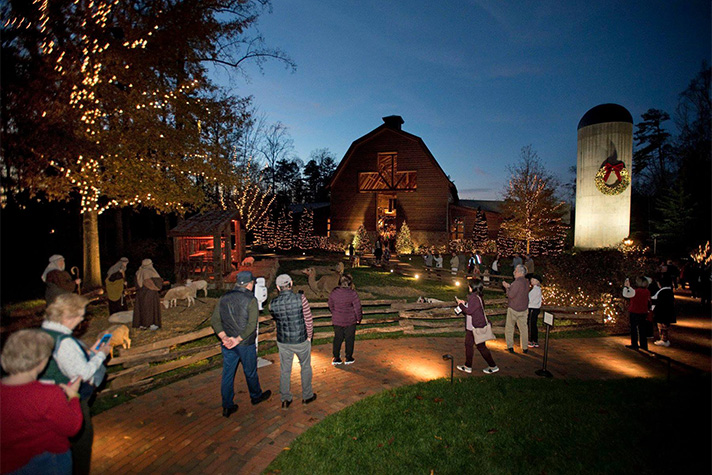 Christmas at the Library is happening now through Dec. 22 at the Billy Graham Library in Charlotte, North Carolina. The Library opens daily (except Sundays) at 9:30 a.m. and Christmas activities begin at 5 p.m. Both admission and parking are free. For more details, visit BillyGrahamLibrary.org.
Imagine a night sky full of angels.
Billy Graham Library volunteer Lori Spargo envisions that long-ago scene annually. The local resident regularly portrays a character in the live nativity during Christmas at the Library.
"It makes me think of how it was when Jesus came and was born into a family who was the poorest of the poor in that hard setting," she said. "Yet, it was such a beautiful thing and all of heaven was rejoicing."
Donning shepherd's clothing, she kept watch among a handful of sheep as a donkey, cow, goats and camels grazed peacefully nearby.
Spargo is one of about 40 nightly volunteers and staff members who help make this family friendly event come to life. Sure, there are sparkling lights, carriage rides, hot chocolate and more, but the celebration is centered on Jesus' birth.
"It gives me a lot of joy because it's what the true meaning of Christmas is all about," Spargo said. "When I get to be a part of the live nativity, I feel like I'm helping tell the story that happened a long time ago and bring it back to life."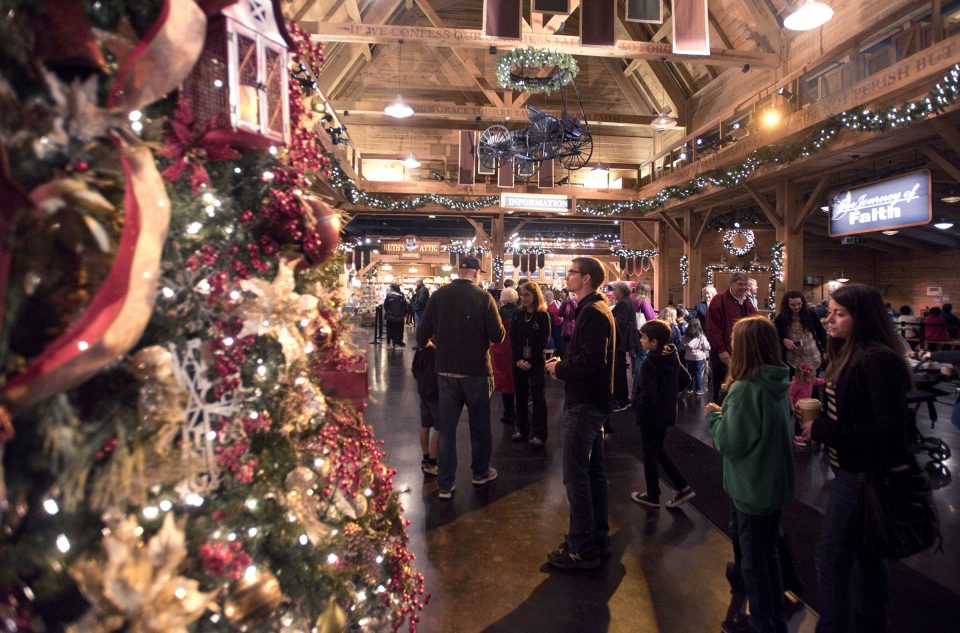 Born-Again Birthday
Library volunteer Sam Bethea was honored to be part of another birthday during this year's Christmas at the Library. After he finished praying for specific requests from a mother, her 9-year-old son and their friend, the boy talked to Bethea about his next birthday.
Sitting in the prayer room, the volunteer took this opportunity to tell him: "Jesus Christ said you must be born again to come into His kingdom," and explained what that meant.
"Christ is here," Bethea continued. "He's just a prayer away. If you ask Him by faith to come into your heart, He will right now."
The boy emphatically said yes and prayed to accept Christ. His mother's eyes were full of happy tears, and after Bethea gave him a Bible, she asked the volunteer to sign it and record her son's born-again birthday.
"Thank God that He gave me an opportunity to share the Gospel with that young man," said Bethea. "I just rejoice in the Lord.
"It was a God-divine appointment."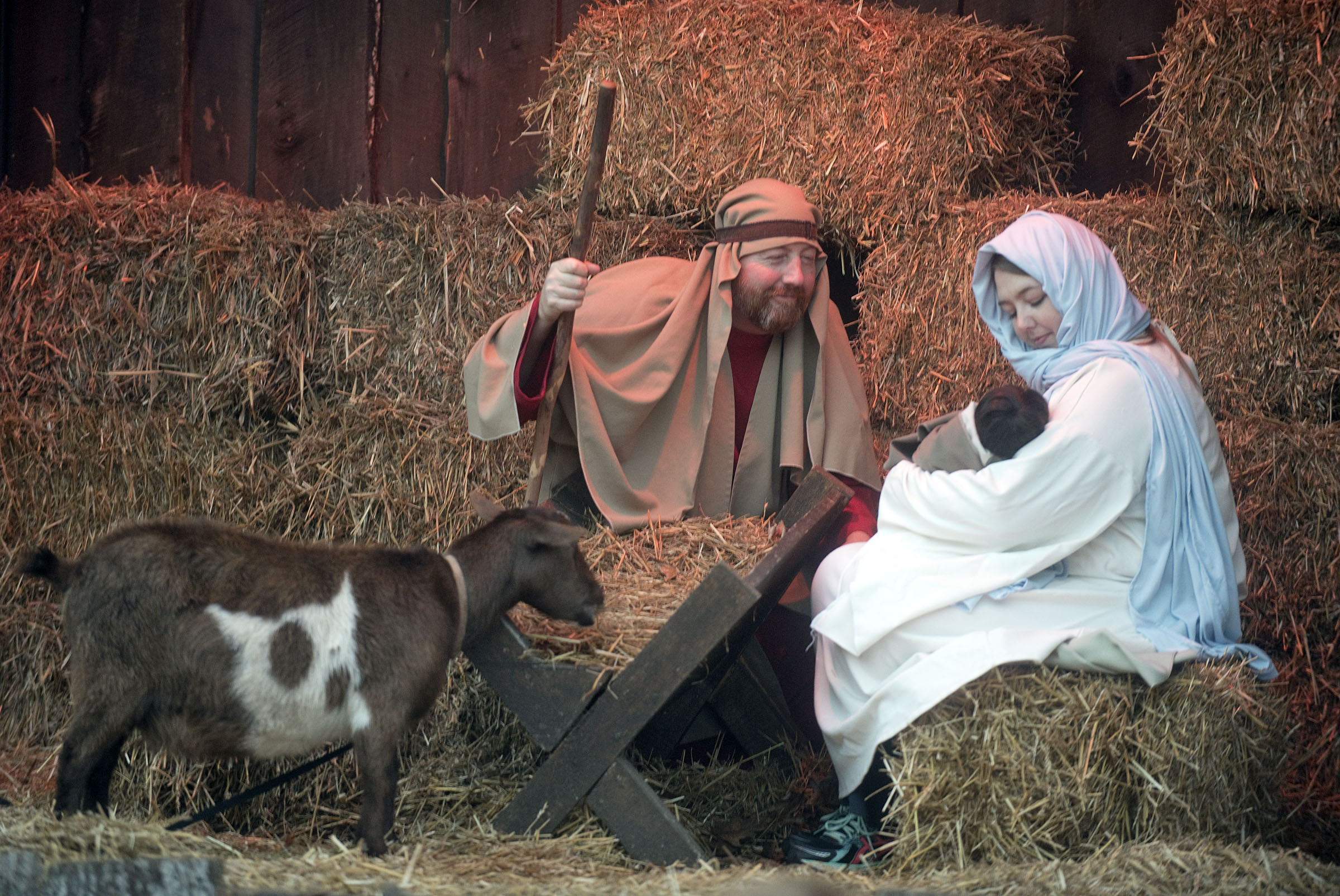 Keeping Christmas About Christ
On a recent night during Christmas at the Library, volunteers portraying Mary, Joseph and shepherds stole glances at the dark sky.
Among them, Spargo mused how God's angels celebrated Jesus' birth some 2,000 years ago, and why it's important to recreate that special night.
"It really is to reach out to people with Christ's love; those who know about it and those who don't know about it," she said. "It's just the whole community spirit and that we're focusing on Christ.
"It's always fun and I'm always fulfilled afterward, being a small part of all the wonderful things that Billy Graham started at the Billy Graham Library," Spargo said.
Jesus came to save us from sin. God can forgive you and save you. Pray now.