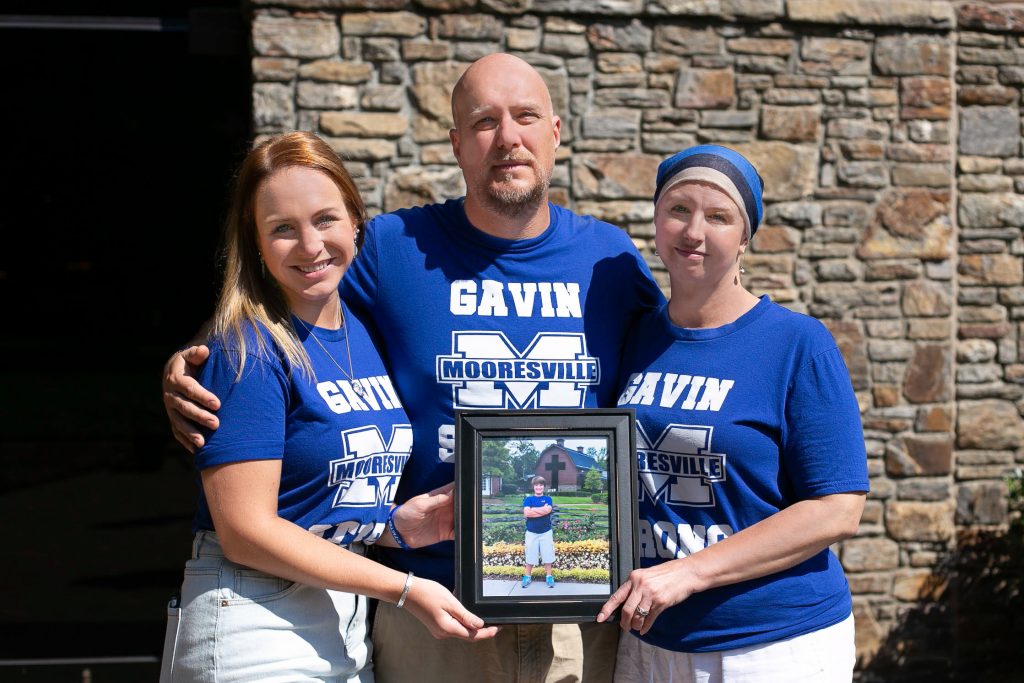 "Preacher Gav."
Classmates and friends lovingly gave Gavin Sharpe that nickname when he was younger. As his mom, Kim, put it, "He talked about God to really anybody he came in contact with."
"He was unashamed," she said. "And he lived out his faith by example with how he treated others."
By 7th grade, Gavin would help teach Bible lessons in his youth group at church. Kim recalled how, without prompting, Gavin came home one day talking about Billy Graham.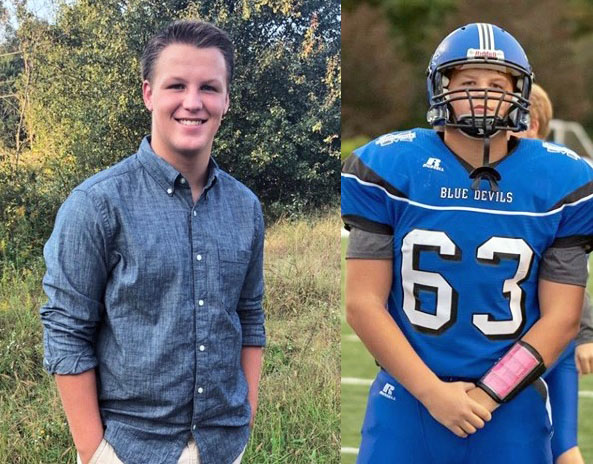 "I was surprised because with this generation, you don't expect them to know who Billy Graham is," she said.
Gavin lived in Mooresville, North Carolina, about 30 miles north of Mr. Graham's hometown of Charlotte. He became so intrigued, he found books about the evangelist and started reading them.
"[Gavin] was the epitome of Philippians 2:3," said Gavin's dad, Matt.
"He wanted to be the next Billy Graham. And he could have been."
But God had other plans.
Gavin was at a community service event with his football teammates on August 3, 2019, when he fell from a truck and hit his head. Two days later, he died from his injuries at age 15.
This week, on the one-year anniversary of his death, Gavin's family honored his life with a stone paver at the Billy Graham Library.
"We felt like a donation in Gavin's name to your organization was the perfect fit," Kim said. "We're not promised tomorrow. So to honor him … we wanted to do something that would continue the work that Gavin could have done if he had lived to an old age.
>> Honor a loved one, family or an organization with an engraved paver stone at the Billy Graham Library.
Clinging to God Through Grief
Along with healing after Gavin's death, Kim is also battling cancer. But there's a constant that's remained through it all.
"I can't imagine going through a loss of a child and not be a believer," she said. "Jesus has been our rock, and we have grown closer to God through this."
Admittedly they've struggled, as anyone would with such an unexpected tragedy.
"We knew we had a choice to make. We could cling to God and His promises or we could turn our backs with anger," Kim explained. "We turned to God and held on as tight as we could."
Matt tearfully added, "It has been God completely" who kept them this past year.
"I have no answers other than the fact that I know God is there. … Every painful moment, you'll find something positive—but you've got to look for it. You can't dwell on everything negative."
Contagious Faith
Though it's been a difficult journey, the Sharpe family knows God is working through their loss. It wasn't until after Gavin's death that the effect his faith had on others became more evident.
Searching the hashtag #GavinStrong on social media reveals numerous photos of people wearing blue (Gavin's favorite color) and commenting about his faith, compassion and humility.
"Before, no one really talked about God [at our school]," Gavin's older sister, Ashlyn, said. "I've seen so many students and heard stories of so many talking about God and about Gavin's faith now."
Attendance in Gavin's favorite Bible class also increased. One teacher told his parents, "I'm overhearing students have conversations that just don't take place in public schools."
"It's a loss for us. It's a loss for our family, the community, his friends. But it got them talking about Gavin being in heaven and [questioning], 'Where am I going?'" Kim said.
"He wanted people to know that he loved God," Matt added.
"My goal now is to reach more … to tell people about God.
"I want to know that I'll get to [heaven] one day, and God says, 'Well done good and faithful servant'—because I want to see my boy."