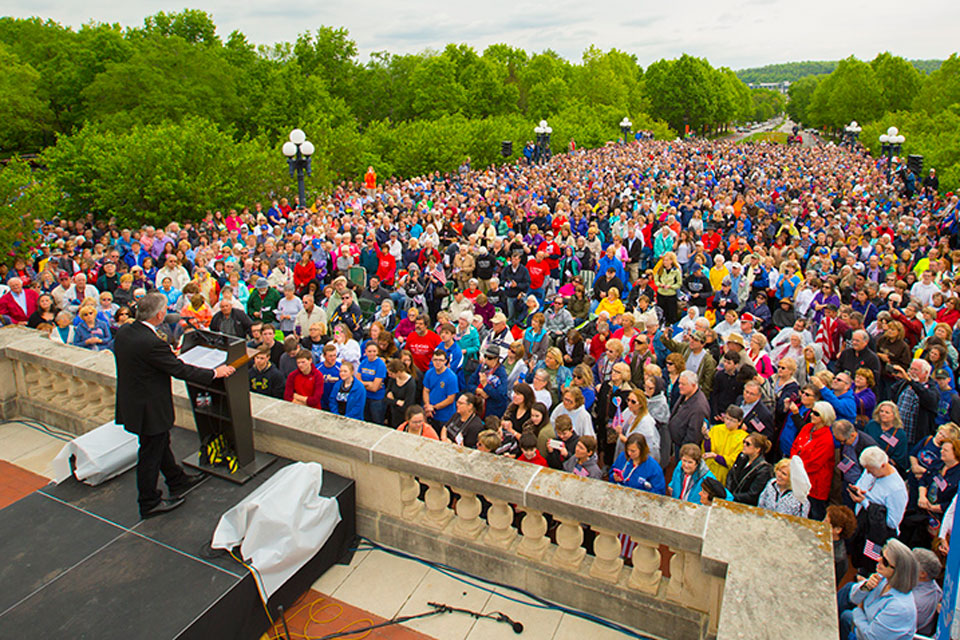 Five months and 24 states into Franklin Graham's 50-state Decision America Tour, more than 100,000 people have gathered in public to pray for the direction of our country.
Scroll to the bottom to see when Franklin is visiting your state.
"I hope that Christians will turn out by the thousands—families, college student groups, church bus loads—and let it be known that we care, we have a voice, and we're going to be involved in the political process in this country," Franklin Graham posted on Facebook.
His most recent stop was in Charleston, West Virginia, where more than 4,000 people turned out to pray for the nation. They confessed their personal sins and the sins of America. They prayed for the United States to honor God and listened as Franklin Graham urged them to vote for candidates who uphold biblical values.
The call to pray, vote and engage has inspired many across the country. Richard Blain was one of thousands who made his way to the Decision America stop at Nevada's State Capitol in Carson City.
"We can't sit back idly and not fight for this country and what this country was founded on," Blain said. "I see what America is turning into, and I have a responsibility to stop it if I can. I think that people like me who have a concrete foundation in Christ and who have a love for this country need to step in and be a part of that."
Some who have showed up to the tour stops are already public officials. Others have been motivated to run for office, from the local level up.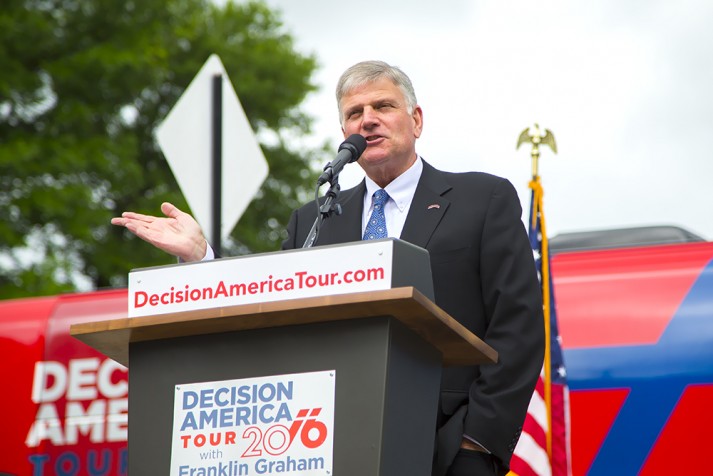 Franklin Graham is on a campaign, too, he's said along the tour, but not a political one.
"I am on a campaign—a campaign for God," he said. "It's a campaign to ignite Christians to pray for America, to get involved in the political process, and to vote.
"Our country is in trouble and I've met a lot of people who care deeply and who know that Almighty God and His Son Jesus Christ are our only true hope."