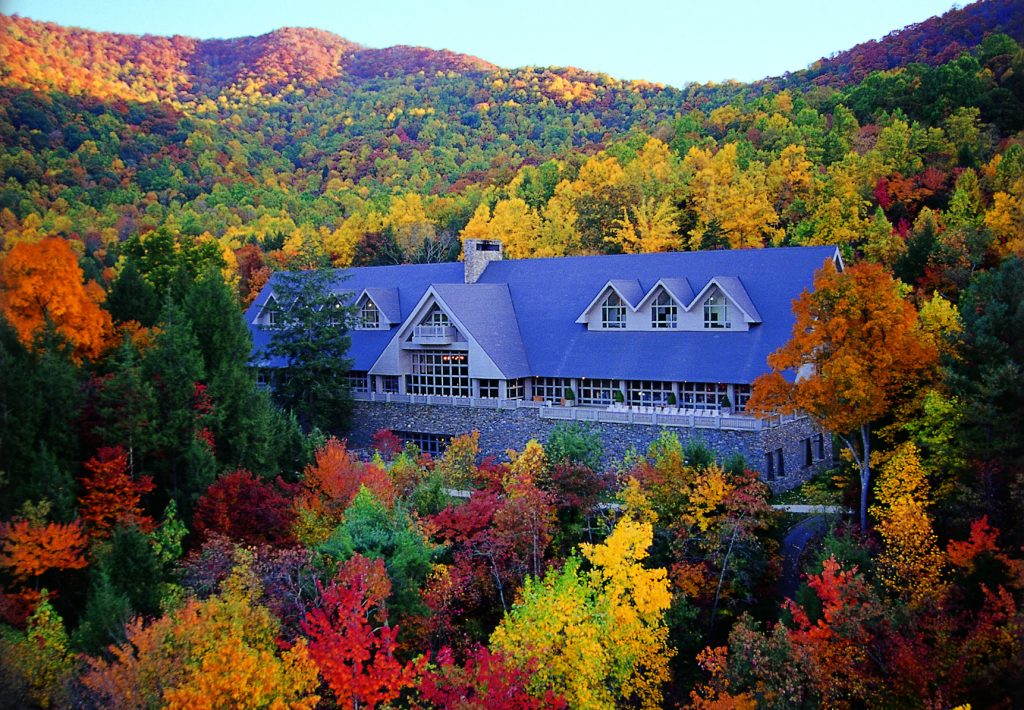 Nestled in the Blue Ridge Mountains of North Carolina—one of the nation's top 20 locations for fall foliage—visitors to the Billy Graham Training Center at The Cove can find renewal for their souls while surrounded by the beauty of God's creation, on full display each autumn.
This fall's events at The Cove are designed to encourage participants in their relationship with Jesus Christ and engage in deeper study of God's Word. You'll also enjoy music by gifted worship leaders.
Here's what's coming up:
Oct. 2: "SeniorSalt Impact Hymn Sing" with Ron Whittemore and David Gaines
Oct. 9-11: Pastor Renewal Retreat—"Trophies that Won't Fade" with Jim Henry (lodging full, but space available for the seminar)
Nov. 13-15: "Looking Back to the Future" with Stuart and Jill Briscoe
Nov. 15-17: Pastor Renewal Retreat―"(im)POSSIBLE: Discovering the Joy of Prayer, Care, and Share Life" with Lon Allison (lodging full, but space available for the seminar)
Nov. 17-19: "This Little Light of Mine" with Joe Stowell
Guests are invited to the Chatlos Memorial Chapel Monday through Friday, 9 a.m.-5 p.m. and Saturday, 9 a.m.-1 p.m. Fall is also a wonderful time to take a walk through Ruth's Prayer Garden—situated in front of the chapel—for a time of reflection and meditation.
Call 800-950-2092 for the latest information on availability and pricing. Financial assistance may be available.

About The Cove
Nestled in the scenic mountains of Asheville, North Carolina, the Billy Graham Training Center at The Cove offers guests a unique and serene experience for purposeful growth through Bible training; in-depth seminars; personal spiritual retreats; concerts; programs for seniors, women and church or ministry leaders; and many other inspirational events throughout the year. The Cove is also available for group events for Christian churches and nonprofit ministries that are looking for a conference and retreat center. Facilities can accommodate small groups, such as board meetings and church staff retreats, as well as large groups up to 450 guests. For more information, call 800-950-2092 or visit TheCove.org. You can connect with The Cove on Facebook, Twitter, YouTube, Instagram and Pinterest.