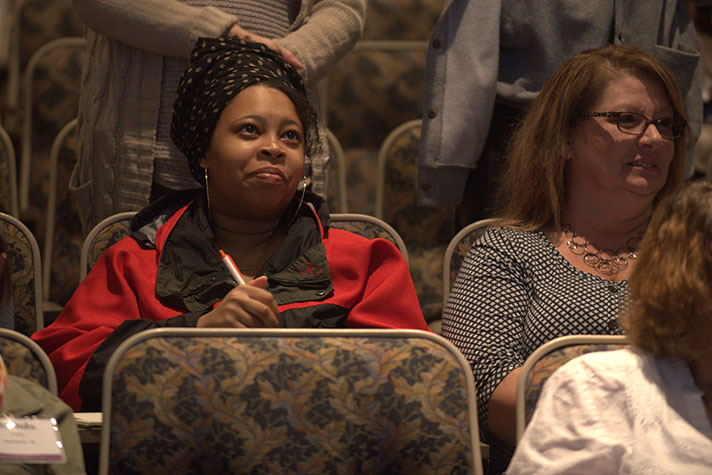 Do you long for the new year to be different? More peaceful?
2022 can be a life-changing year if you look at things with a Biblical worldview. In other words, look at things in view of what God's Word says.
Starting this month, consider joining other women on Tuesdays for a Bible study at the Billy Graham Training Center at The Cove. There are both morning and evening studies to work with your schedule.
Join in person if you live near Asheville, North Carolina, or via Facebook Live from your home or a coffee shop.
>>Get details on The Cove Bible studies for women.
The morning study will focus on what your life could look like when built on God's truth and yielded to Him. "Wholeheartedly His: A Life That Glorifies God" will meet for seven weeks and be led by Bible teacher Patty Stump.
By honoring God in everything we do, and living in His will, people around us will see Him through us. And by pursuing Him, God's Holy Spirit inhabits our hearts.
>>Is the Holy Spirit inside your heart?
ABOUT PATTY STUMP

Patty Stump is a Bible teacher, author, licensed counselor and conference leader whose passion is to walk alongside women in a journey to encourage and cultivate greater intimacy with the Almighty through God's Word. She is also a contributing writer for 18 books, Journey Christian Magazine and Oh Wondrous Grace Chronicle.
Evening Study
As a community of believers, we are called to focus on a relationship with Christ and share our faith. In part 3 of the #UNRESTRAINED evening study, learn how to openly talk with others about Christ.
Follow Paul, Barnabas and more as they remind Christians in the book of Acts—and us today—that every person is significant to God.
Kendra Graham, wife of evangelist Will Graham, will lead this seven-week study.
ABOUT KENDRA GRAHAM

Kendra Graham balances many titles, including Bible teacher, speaker, spiritual mentor, registered nurse and soccer coach. The wife of evangelist Will Graham, she has a passion for her family and for helping others deepen their relationships with God through intentional study of His Word.
Do you have a personal relationship with Christ? Pray now.