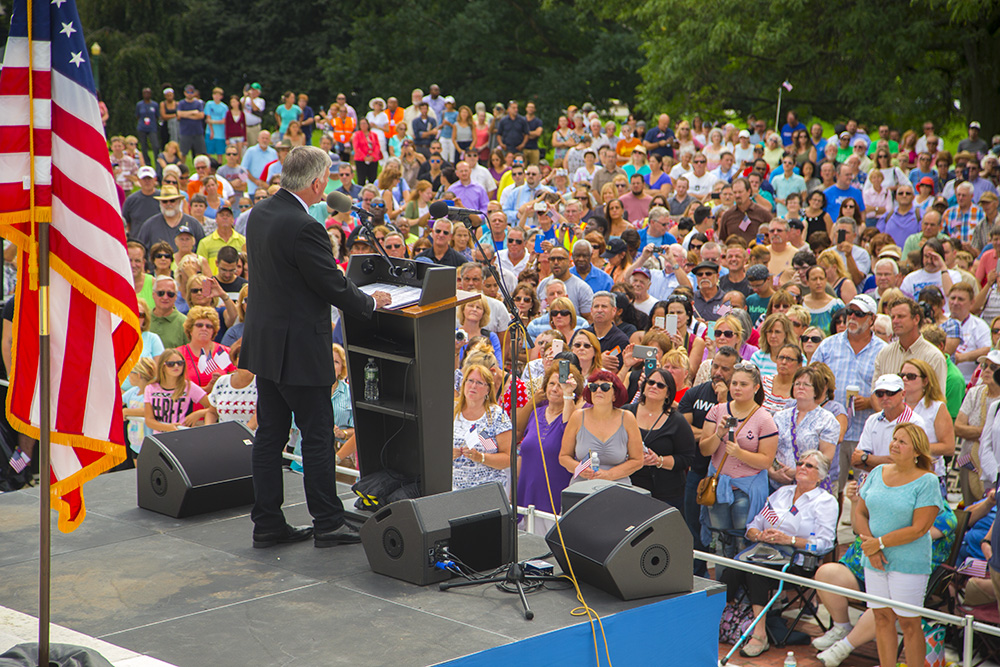 In recent months, prayers have enveloped one of the most spiritually dark places in the United States.
Hundreds have gathered to ask God to send revival to Portland, Maine, where Franklin Graham will begin his seven-state Decision America Northeast Tour tonight.
>> Find out more details about the Decision America event in Portland, Maine.
Named the top post-Christian city in the nation by Barna in 2017, Portland is an eclectic area where many don't believe in God. But Christians across the city hope that will change soon.
Among them is York County Commissioner Bob Andrews of Maine, a bi-vocational pastor who's now trained to be a counselor at next week's Portland event.
Andrews first attended the Decision America Tour in Concord, New Hampshire, in 2016—when Franklin traveled to all 50 state capitals to share the Gospel and encourage Christians to vote and consider running for office.
Andrews took Franklin's message to heart and thought about getting involved in politics. But he convinced himself he was too busy and it wasn't the right time. After all, he was a pastor, not a politician.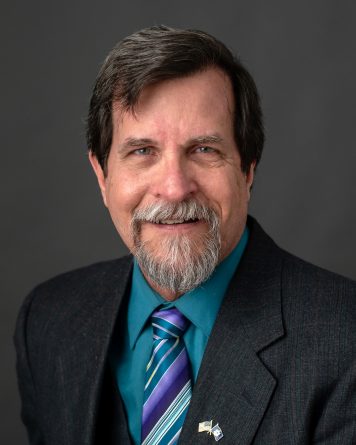 Instead, he encouraged others to become involved in local government—until somewhere along the way, he was asked to run for county commissioner.
"I had all the strikes against me, but the Lord allowed me to win that position," Andrews said. "That in itself is a miracle."
Through this additional career, Andrews has been able to help share Christ by suggesting faith-based programs, speaking about God and giving invocations.
After one such compelling invocation, a gentleman came up to him, saying if Andrews spoke like that in church, the congregation would love him.
In response, Andrews invited him to his church—First Parish Congregational Church in Lebanon, Maine, a two-hour drive from Portland. It was the first time in his life this man had been invited to church, and he's been attending ever since.
Still, Andrews realizes many in his rural area aren't interested in joining his congregation.
"They think they're good [and] they don't quite need to be a Christian," Andrews explained, recognizing the need for change.
Decision America Northeast Tour Stops
Sunday, May 19
Portland, ME
Tuesday, May 21
Burlington, VT
Thursday, May 23
Manchester, NH
Saturday, May 25
Springfield, MA
Sunday, May 26
East Providence, RI
Tuesday, May 28
Bridgeport, CT
Thursday, May 30
Syracuse, NY
He hopes the upcoming Decision America Tour will bring many people to Christ and through the church doors.
"I've been praying for revival in this country," Andrews said.
But can one tour bring revival to New England and beyond?
"Yes," Andrews answered. "Jonathan Edwards is attributed for starting the Great Awakening here in Connecticut Valley with one sermon.
"If that one sermon could do that with the power of Jesus, this Decision America event can do the same. That's my prayer," he continued.
"People need to be praying for that to happen. I believe not only it can, but it will."
Please join Andrews and others in prayer for revival to start in the Northeast.