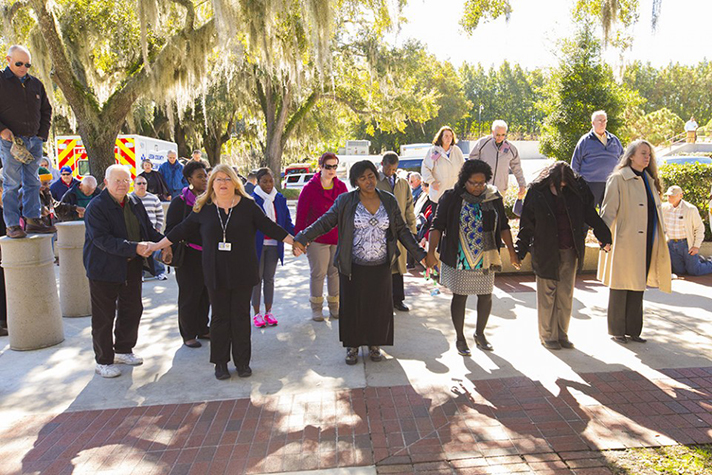 Franklin Graham is hitting the road early in 2020, sharing the Gospel in six Florida cities from the Panhandle to Key West. Starting January 11 in Jacksonville Beach, the Decision America Sunshine State Tour then rolls to Plant City, Panama City Beach, Key West, Boca Raton and Fort Myers. Christian artists Jeremy Camp and Dennis Agajanian will share testimonies of Jesus' love and lead the crowd in worship.
More than 1,900 people attended kickoff prayer events for the tour. During a gathering in southwest Florida, Christ-followers learned how to get involved and reach their neighbors for Christ.
Decision America Sunshine State Tour
Jacksonville Beach
Saturday, January 11
4 p.m. – Seawalk Pavilion
Plant City
Sunday, January 12
4 p.m. – Florida Strawberry Festival Soundstage
Panama City Beach
Tuesday, January 14
7 p.m. – Aaron Bessant Amphitheater
Key West
Thursday, January 16
7 p.m. – Coffee Butler Key West Amphitheatre @ Truman Waterfront Park
Boca Raton
Saturday, January 18
4 p.m. – Sunset Cove Amphitheater
Fort Myers
Sunday, January 19
4 p.m. – Hertz Arena
Pastor Bill Mobley of Calvary Chapel Gold Coast in Fort Myers said his church is thrilled the tour will bring "a great dynamic of the Holy Spirit with Franklin Graham and the team" to their city. Pointing out that their building is surrounded by thousands and thousands of people who stay home on Sundays, Mobley explained that doesn't mean they don't believe in God.
"I think the reason is because people have grown frustrated with the 'churchianity' [practices of the church] they grew up in," he said. "Many weren't ever introduced to the Word of God."
Mobley wasn't, either, even though he grew up in church.
"I believed in God. I believed in Jesus," he recalled. "But it was just very brief sermons and never got into the meat of the Word."
That's until his girlfriend, who later became his wife, invited him to her church—which was Biblically sound. Before long, he was hooked on reading the Bible. "I just had a tremendous hunger for the Word of God," Mobley said. During a 10-year period of diving into Scripture and being born again in Christ, he was led to become a pastor.
Florida is also where Billy Graham felt God calling him to a lifetime of ministry. The evangelist studied at Florida Bible Institute and preached on the streets of Tampa.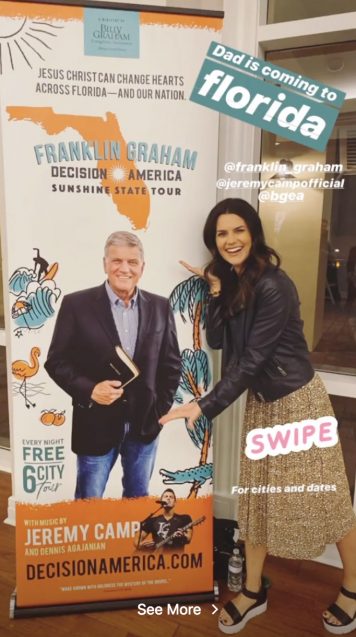 Now his son, Franklin Graham, is following God's lead in taking the Gospel across America and around the world. In October, he traveled through North Carolina leading more than 65,000 people across eight cities in prayer for government leaders and their communities as a whole.
>> See photos from the last stop of the Decision America Tar Heel State Tour.
"[The tour] is a great opportunity to turn America back to where it began," Mobley said, "which is one nation under God."
Southwest Florida is conservative, he said, and in an election year, people may come to the Decision America Sunshine State Tour thinking it's a political rally. "But it's all about Christ," he affirmed.
"Events like this can be key in bringing people back to faith, understanding that first they have to be born again; then be discipled in a local church," Mobley explained.
"The excitement level for the tour is extremely high," he said. "We're really looking forward to the opportunity to reach out to the local community—to be a partner in something great."