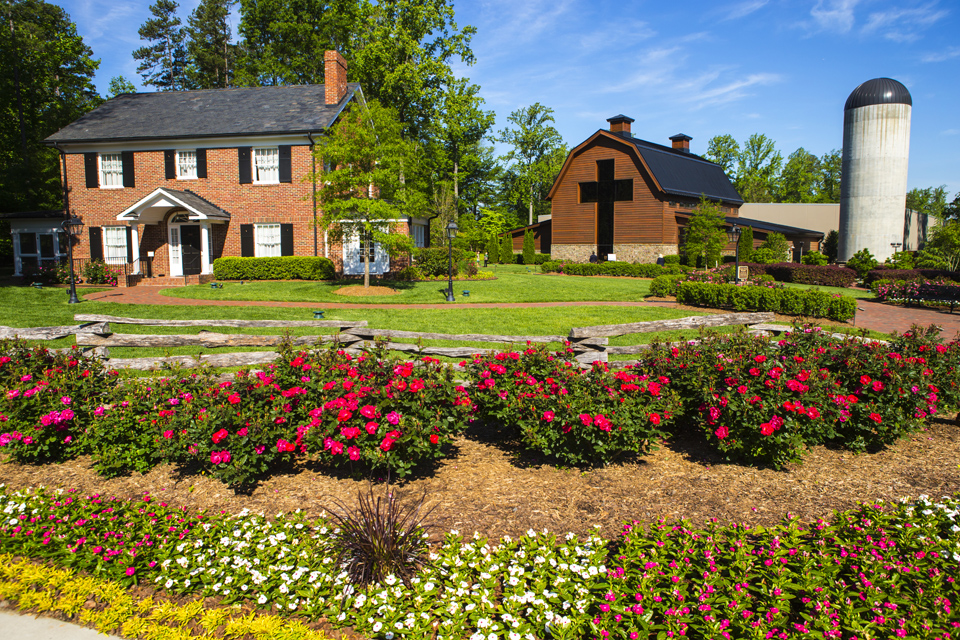 Since 2007, hundreds of thousands of feet have stepped across the threshold of Billy Graham's childhood home, a two-story brick Colonial built in 1927, now located on the grounds of the Billy Graham Library in Charlotte, North Carolina.
But few know the full story of how the house ended up there.
For the twists and turns of that saga, you need to talk to Mel Graham.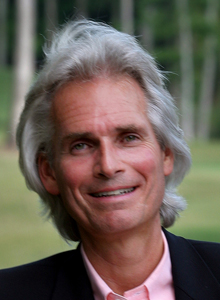 Mel is Billy Graham's nephew. Like his famous Uncle Billy, Mel has fond memories of growing up on the Graham Brothers Dairy Farm off Park Road in Charlotte.
A Charlotte-area developer and Chairman of the Billy Graham Evangelistic Association's Executive Committee Board, who has served on the board for over a decade, Mel is full of fascinating and funny anecdotes about growing up in the Graham family.
Like the story of how he took apart and reassembled the family home … twice.
In the early 1980s, as Charlotte's city sprawl reached the farmland once considered the outskirts of town, the Graham family decided to sell what was left of the dairy farm, including the old, brick Colonial.
Mel was an impetuous young man who was interested in the construction business. He had recently lost his grandmother, "Mother Graham," and couldn't stand the thought of losing her house, a place filled with nostalgia.
"Without asking anybody—I was just a young kid who wouldn't take no for an answer—I called the developer that my family had sold the property to and asked, "What are you gonna do with my grandmother's house?' He said, 'Well, I guess we're gonna tear it down.'"
Mel didn't hesitate to ask if he could have the house instead. The answer: yes—but with a big catch. He had to figure out how to move it, and quickly.
It didn't take long for him to realize that moving the house in one piece was not an option. It was too tall, even without the roof. After exhausting every other possibility, he decided there was only one way to save his grandmother's home: take it apart brick by brick and put it back together somewhere else.
Mel had just completed meticulous plans for the nearly impossible project when the developer suddenly changed his mind.
He had received a last-minute offer from PTL, an organization with a massive campus just south of Charlotte. Instead of staying in the family, the old farmhouse was to be moved to the religious theme park in South Carolina.
"So it put me out to pasture, to use farming terms," Mel recalled with a laugh. Of course, he wasn't laughing back then.
"But as only God could do, about two or three weeks after that happened, PTL ended up calling me," he said.
The organization was at a loss as to how to move the house. In an ironic twist, PTL had to hire Mel Graham to move it for them. It was the last thing Mel wanted to do, but he refused to allow the home to be destroyed.
So, dismantling the house piece by piece, he reluctantly moved the whole thing to Fort Mill, S.C.
"And then again, as only God could orchestrate things, after PTL fell and collapsed, I was able to stay in touch with the new owners, first-generation Christians from Malaysia," Mel said. He implored them to please let him know if they ever wanted to sell the house.
It took about 25 years, but Mel got the phone call he had been waiting for.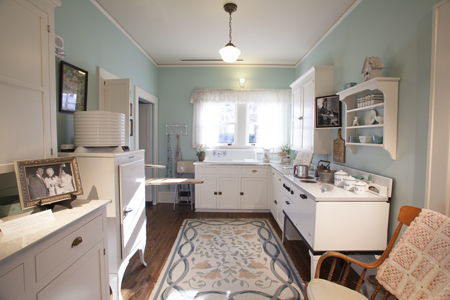 "They called one day and said, sure enough, 'If you want the house back, you can come get it.' It was like deja vu all over again, taking it apart! Now, the second time around we used a contractor, whereas the first time I physically did it."
There was just one issue: he didn't have a place to put it. That is, until plans for the Billy Graham Library began to take shape. Mel couldn't wait to talk to his cousin, Franklin Graham.
"I said, 'Cuz, I know exactly where God intends this house to go.'"
As they say, "the rest is history."
The Billy Graham Library opened in the spring of 2007, and it doesn't just tell the story of Billy Graham; it tells the life-changing story of Jesus Christ.
Thousands of people have found peace with God while visiting the campus, which is designed to highlight Mr. Graham's beginnings on a North Carolina dairy farm.
Today, guests from around the world can walk through the old, brick Colonial perfectly situated on the property, right where it belongs.
Learn more about becoming a Friend of the Library.