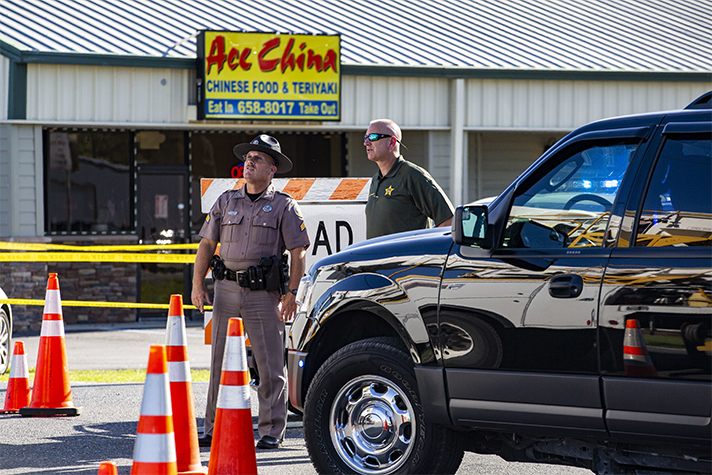 The Billy Graham Rapid Response Team (RRT) is headed to Trenton, Florida, in response to the shooting of two sheriff's deputies on Thursday afternoon.
The law enforcement officers were getting food at a local restaurant when news reports say they were apparently ambushed. Both men died from their injuries and the gunman was found dead in his vehicle from a suspected self-inflicted gunshot wound.
The RRT has been invited by multiple community leaders to assist the rural community of Gilchrist County, including a local police chief, sheriff and pastor. The Florida Sheriff's Association and the FBI National Academy Associates (FBINAA) were crucial in paving the way for the chaplains to come as well.
"As a retired police officer, I hope to be able go in and spend time with the officers, and encourage and pray with them," said chaplain Larry Smith. "Anytime an officer is killed, the community is shaken up. My hope is God will bring peace and the love of Christ to this community."
Four chaplains will be providing emotional and spiritual care to the residents of Gilchrist County, which has a population of 25,000. These are the first deaths in the line of duty for the police department since 1956. Located in Gilchrist County, the small town of Trenton is about two hours southwest of Jacksonville.
The Gilchrist County Sheriff's office tweeted in regards to their two men: "Our heroes …  We'll continue to serve you. For them."
Please pray for those hurting in the midst of this community's tragic loss, along with all first responders who are still serving during this time of grief.
Jesus Christ came to the world to serve and to give us hope. Receive Him today.